APF Advanced Preservative Free
The Advanced Preservative Free and Advanced Preservative Free PLUS pumps constitute an innovative spray dispensing system for nasal and topical applications that provide superior microbiological protection and stability for sensitive formulations using purely mechanical means and granting a metal-free fluid path for safest products. The APF  Futurity™ recyclable system represents the first 100% metal free, all plastic multidose nasal spray system rated as highly recyclable by cyclos-HTP.
Download APF Brochure
Download APF Plus Brochure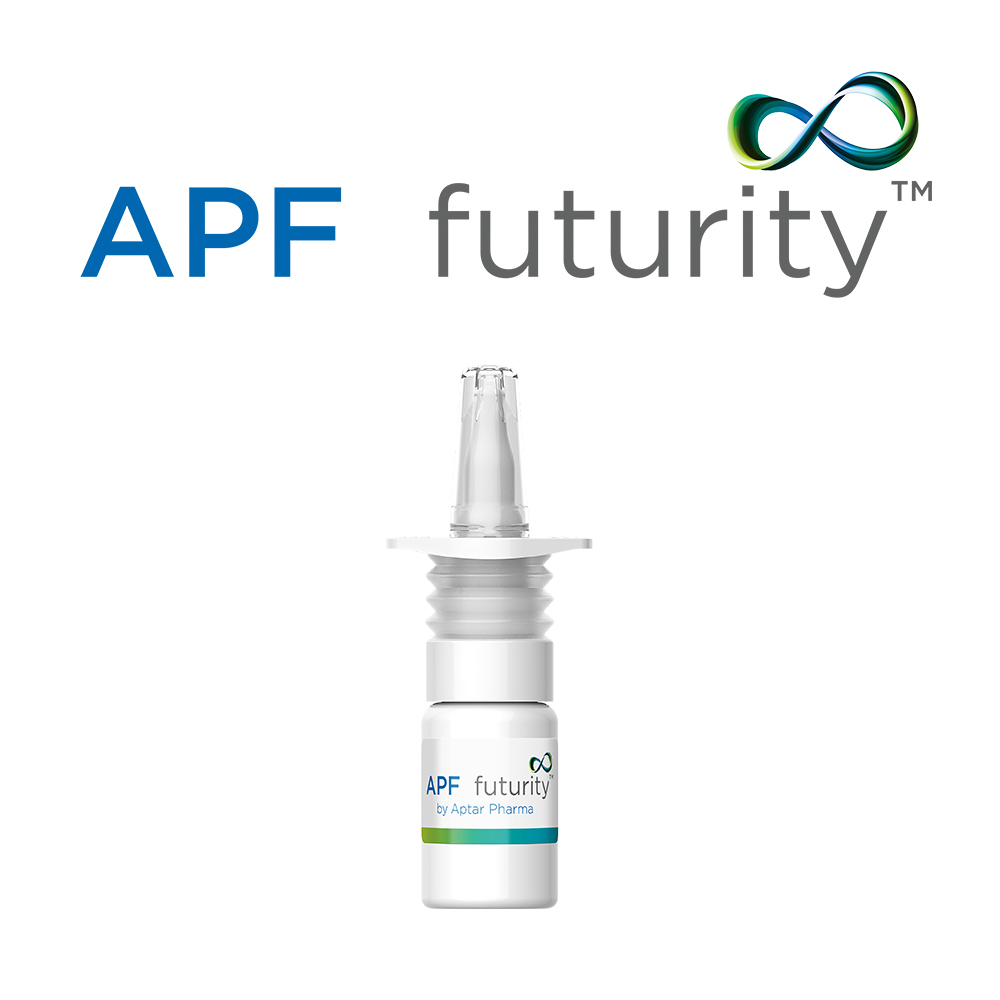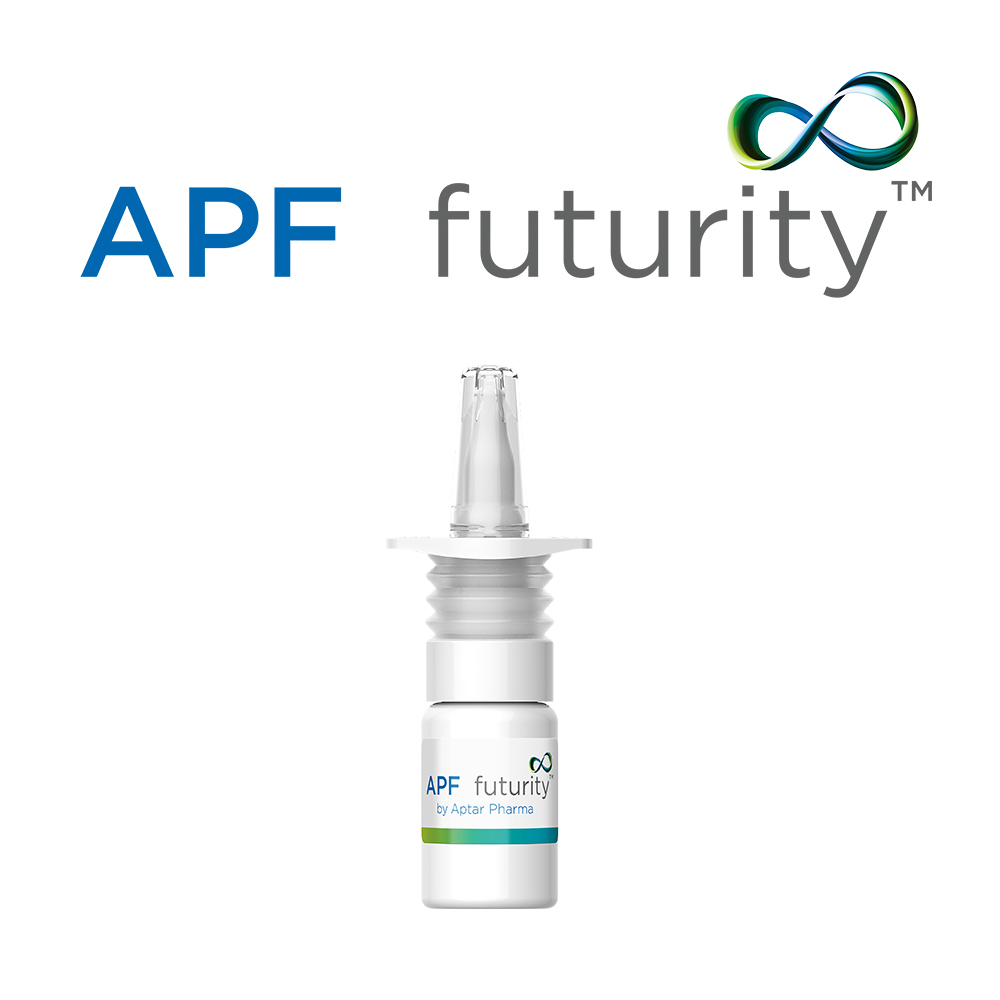 The Gold Standard of Preservative Free Nasal and Topical Sprays
Advanced Preservative-Free System makes any preservatives obsolete
Preservatives in nasal formulations, such as Benzalkonium Chloride (BAC), can have a negative impact on the ciliated tissue in the nasal cavity. The APF is a leading preservative free nasal pump spray solution, that eliminates the need for preservatives in liquid formulations.
With the APF and APF plus systems a filter membrane prevents the ingress of any microbiological contamination with venting air. Combined with the purely mechanical Tip-Seal technology present across the entire APF family of products, including the recyclable APF  Futurity™ line, eliminates the need for preservatives or additives such as silver ions or surface coating.
The microbiological safety of the Tip Seal system is well established, with proven data based on the industry's most challenging tests for preservative free multidose devices.
APFPlus adds dermal, oral and eye care solutions to the preservative-free offering
The advanced preservative free plus (APFPlus) pump system expands the versatility of  the original APF nasal spray device applications to nasal, dermal, oral and eye-care products, enabling a wide range of preservative-free brand portfolios. Variable spray characteristics of APFPlus specifically support products in different application fields, such as analgesics, cough and cold, dermal drug delivery, eye care and wound care. With the APFPlus formulations varying in their viscosity from liquid aqueous solutions and suspensions to higher viscous formats can be applied.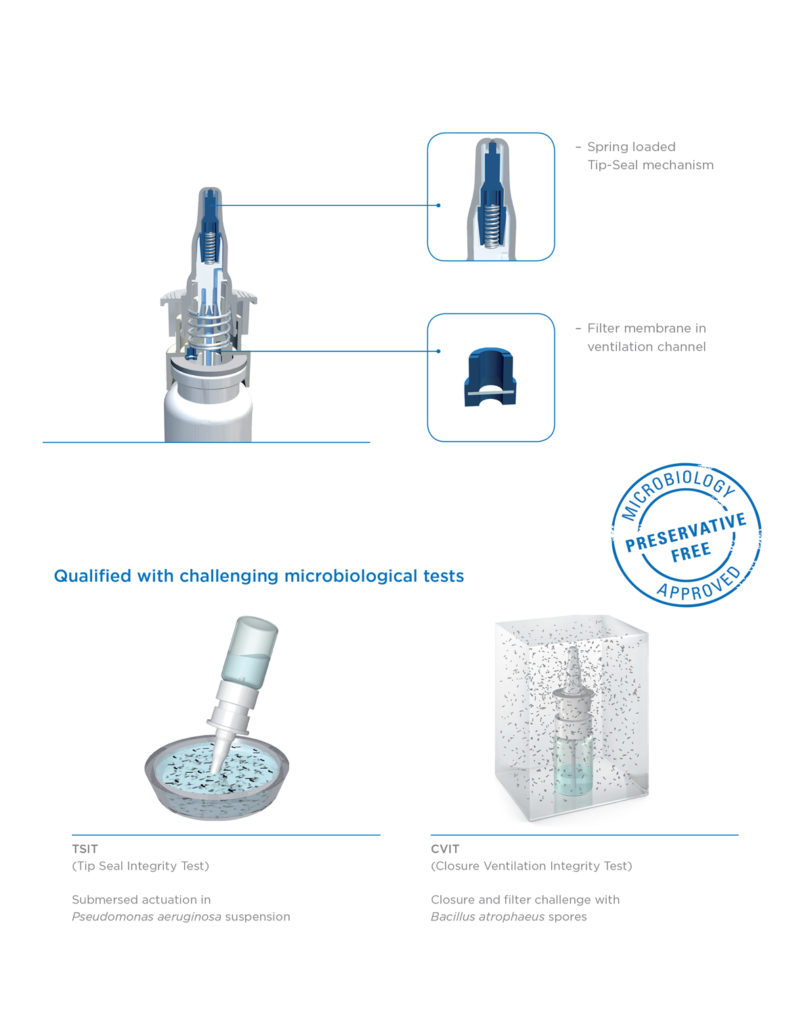 APF  Futurity™
Recyclable Nasal Spray Device
Aptar Pharma's latest APF  Futurity™ nasal spray pump is its first highly recyclable nasal spray system. While maintaining all of the performance and function of the standard APF multidose nasal spray, APF  Futurity™ adds enhanced recyclability to the product line.
The metal-free, polyolefin only construction means the APF  Futurity™ device can be placed directly into current recycling streams without any separation work for easy recyclability. APF  Futurity™ advantages include:
Designated "Highly Recyclable", rated "AA" by cyclos-HTP
The first metal free nasal spray pump
Made from polyolefin only with no recycling disruptors
APF  Futurity™ can be directly recycled as a unit
APF  Futurity™ delivers drug formulation precisely and consistently
Preservative free multidose nasal spray delivery with Tip Seal technology
Provides circular material options for use of renewable feedstocks & mass balance approach
Learn more about APF Futurity™
recyclable nasal drug delivery systems
APF – Advanced Preservative Free
As the first intranasal multidose preservative-free spray system approved by the U.S.-FDA for drug products, our APF has earned the longstanding trust of regulatory authorities and pharma customers. Our APF nasal spray device is part of many major product launches is highly regulated markets. The proven APF system provides precise and consistent multidose nasal spray drug delivery and eliminates the need for preservatives and additives in the formulation. As the high-quality leader of preservative free multi-dose nasal sprays, our APF is the proven solution, friendly with leading regulatory bodies around the world.
APFPlus – Advanced Preservative Free Plus
Our APFPlus system brings the same level of quality, precision, and reliability as our original APF nasal spray systems, but expands the applications to nasal, dermal, oral and eye-care products through the ability to support preservative free liquid suspension and solutions of a wider range of viscosities.
APF range of devices support services from concept to commercialization
Aptar Pharma provides comprehensive support services that support our APF product lines in partnership with customers. Our objective is to apply our decades of multidose nasal spray development experience, including formulation and analytical development services, to support our customers' needs and get their products to market faster and more efficiently. We help customers with device selection, create and optimize formulations that is ideal for the APF device, and develop/validate analytical tests that can confirm its compliance to specifications. We also provide in-person support to seamlessly integrate assembly and filling operations to your manufacturing lines. Our long-term relationships with partners for industrial filling worldwide are an asset customers can trust. Finally, our outstanding regulatory know-how and close cooperation with our customers, smooth the way to market for new or repositioned APF-based products.
APF and APFPlus Advantages
Microbiological Safety
Stable Formulation
Sterile Product
360° Usage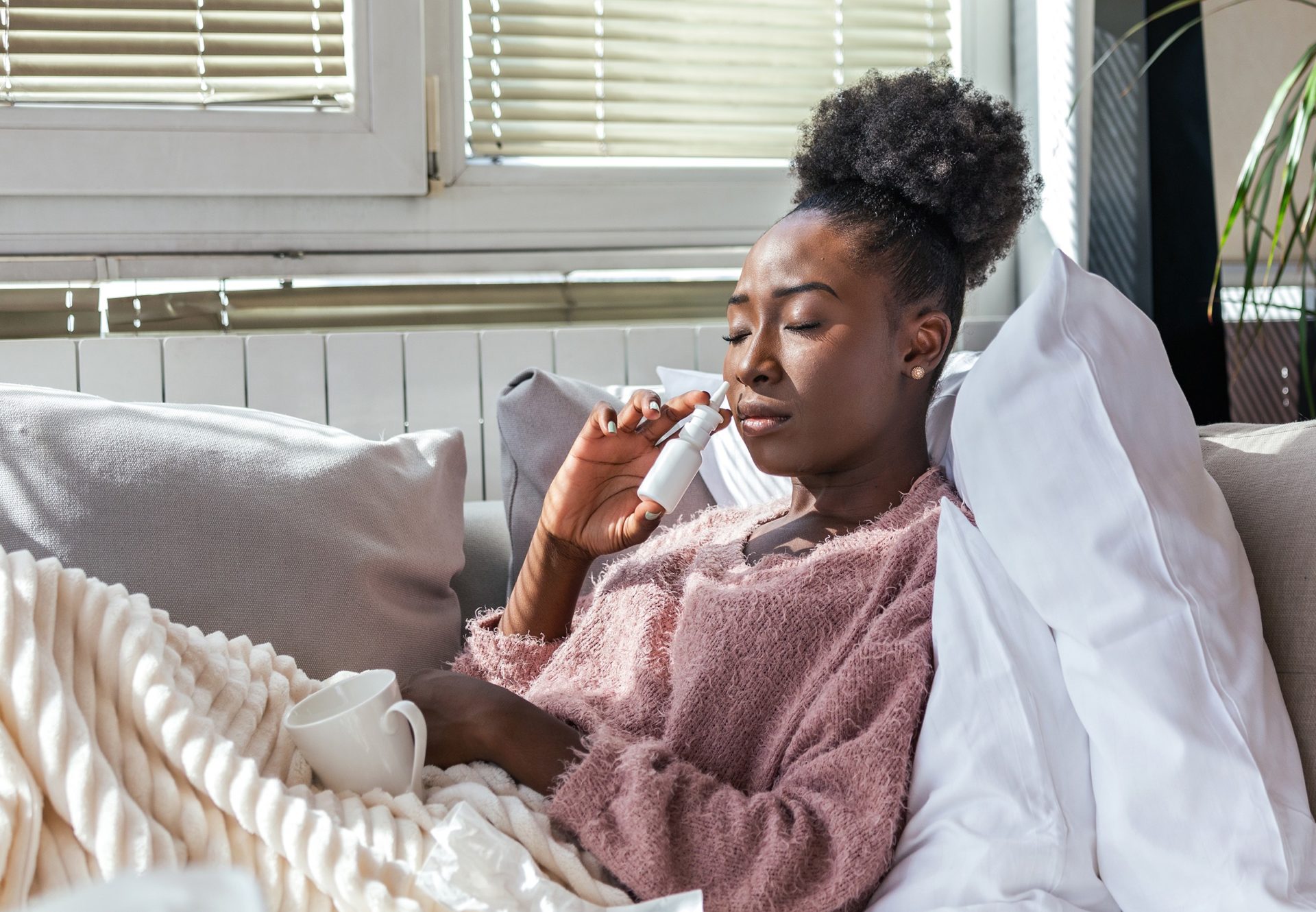 Aptar Pharma's leading test methods provide unrivaled microbiological safety
Challenging microbiological test systems and wide regulatory acceptance help to insure patients' safety and product safety setting quality standards that are widely accepted by regulatory authorities. Tip Seal and Closure Ventilation Integrity Tests prove the system to be safe from ingress of bacteria from air or liquid.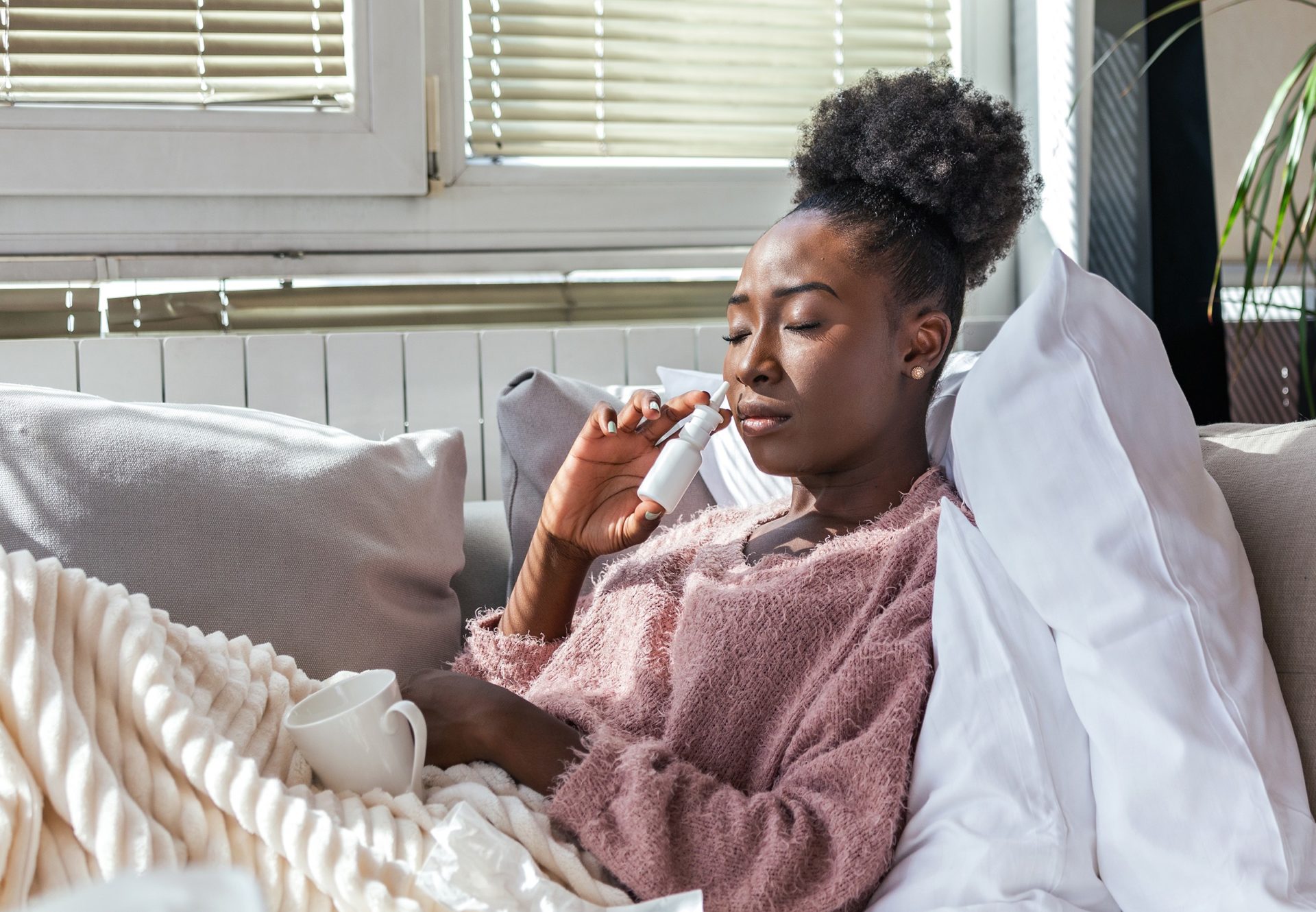 TipSeal closure and metal-free fluid path ensure stable formulations
The mechanical TipSeal closure prevents any ingress of air or backflow of liquid after actuation of the pump. This avoids crystallization leading to clogging of the tip or contamination of the formulation through ingress of bacteria. The metal-free fluid path makes sure sensitive formulations don't oxidate through iron-based metals.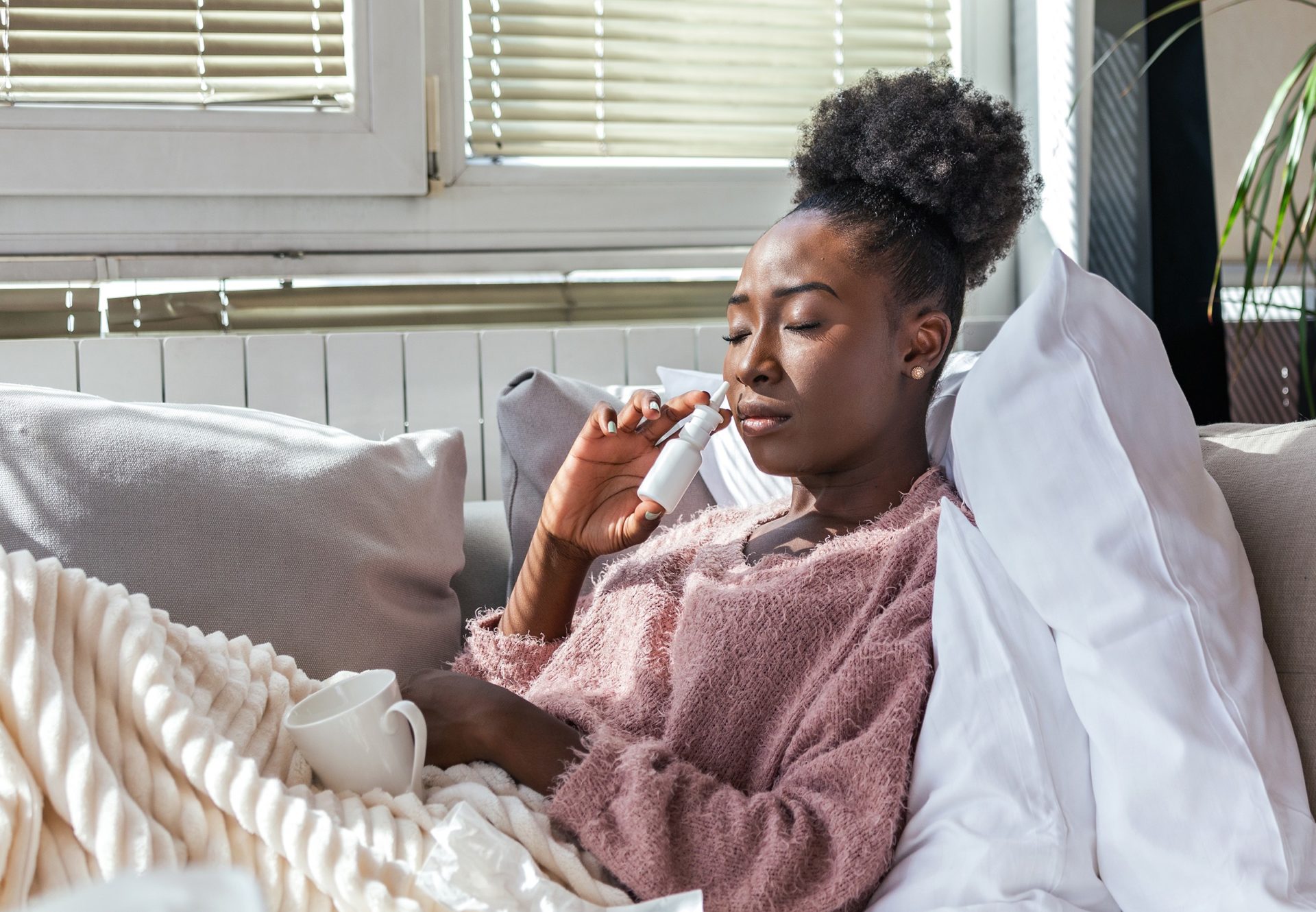 Sterile product validated to ISO11137 upon request
For sterility needs of pharma-products we offer either gamma-irradiated or sterile APF products, including packaging proved for gamma-irradiation and storage stability. Our irradiation process is validated according to ISO11137.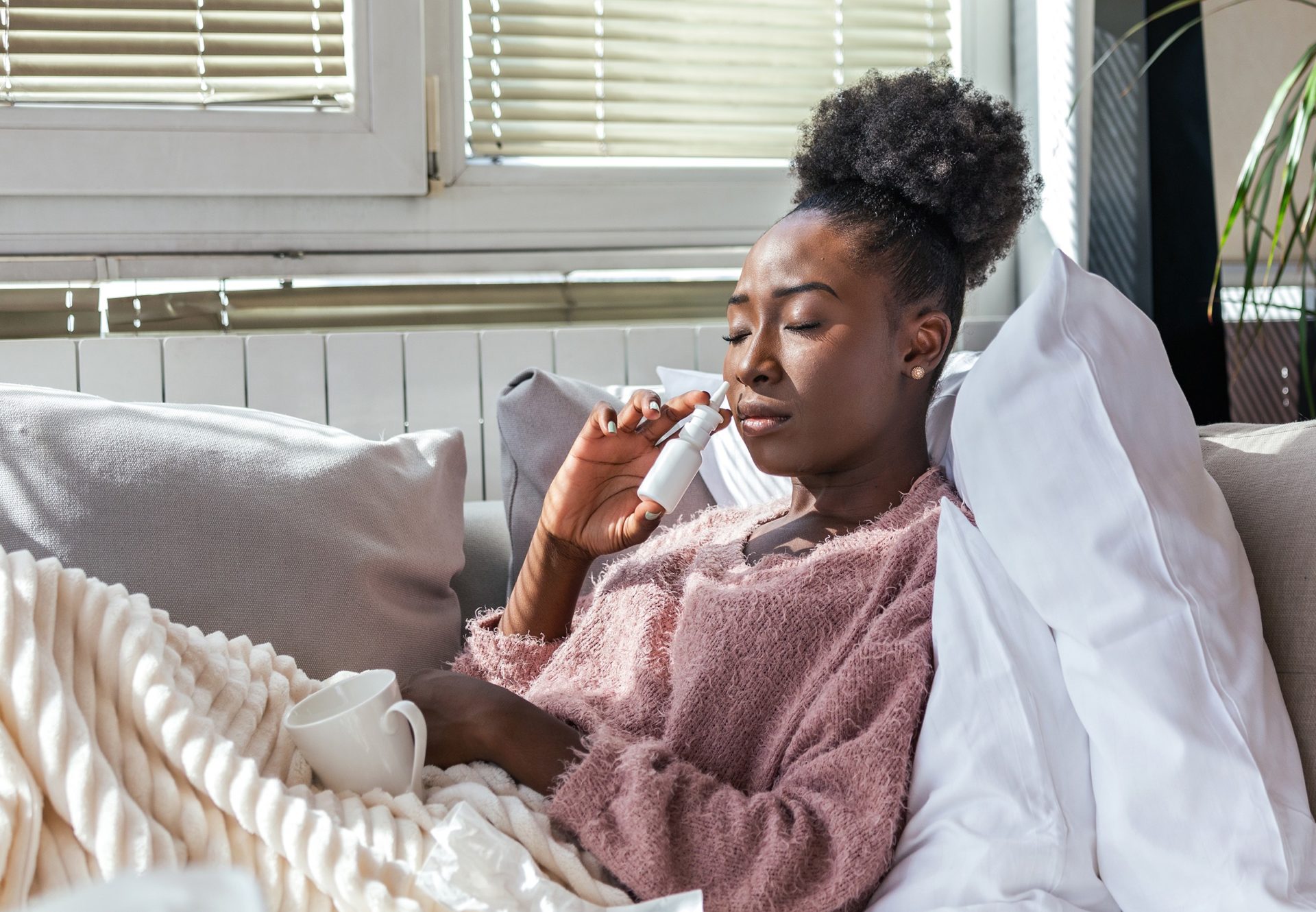 The unvented solution for comfortable usage at 360°
Topical administration is often needed at any angle. APF and APF+ are provided as 360° sprays that enable fully flexible use through an inner pouch that gradually collapses instead of having an inflow of venting air. So the dip tube is immersed in the formulation enabling spraying at any angle.
Solve Your Preservative-Free Product Challenge Now
You can trust the leading expertise of Aptar Pharma in preservative-free multidose dispensing technologies for nasal, ophthalmic, topical and oral applications and rely our knowledgeable end-to-end support from development to commercialization of your products.
We Have a Broad Range of Value Added Services to Accelerate and Derisk Your Drug Product Development.
Start a Project With Us
We Thrive on Transforming Ideas into Opportunities – Let Yours be Next.
We Offer World-Leading Support Services for You at Every Stage of Your Product Development
Explore How We Serve Your Market
Requesting information on APF Advanced Preservative Free.