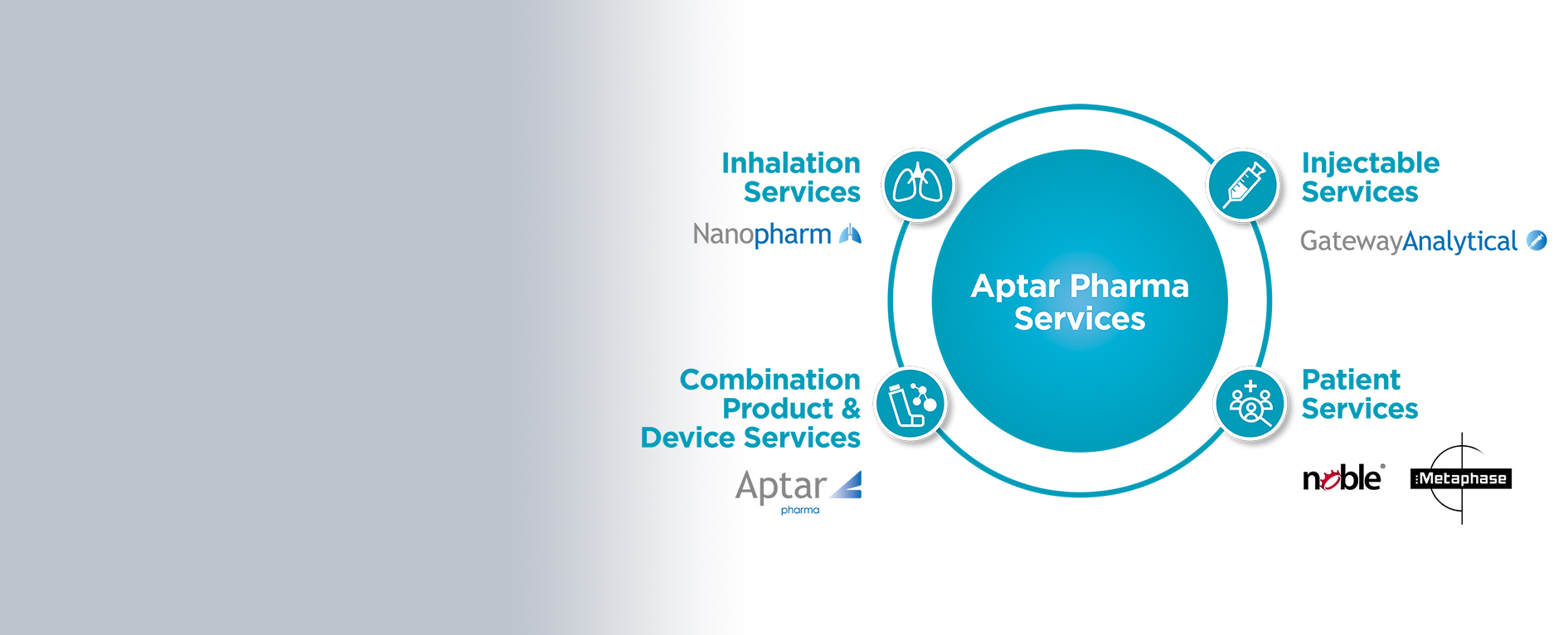 Aptar Pharma Services provides customers with the integrated services and support they need to advance their drug device combination products from discovery to launch, and everywhere in between. We combine decades of world class scientific and regulatory expertise, with an unrivalled knowledge of specialized drug delivery devices, to create complete pharmaceutical development and support services that customers need.
Aptar has designed their Pharma Services offering to accelerate and derisk the development and manufacturing processes, inspiring confidence in customers. Aptar Pharma Services is a simple unified solution to bring new drug delivery products to market faster.
A Holistic Approach to Pharmaceutical Services
Aptar Pharma Services team offer expert advice for the entire drug product development process to efficiently advance and derisk projects for our customers. From nasal, respiratory, pulmonary, injectables, dermal, to eye care, Aptar Pharma Services can support your unique development needs starting with device and formulation development, through clinical trials and regulatory filings, all the way to market launch and post-launch activities. We take a holistic approach that brings together the experts in each specialty area ensuring that we fully optimize drug product and delivery device performance.
Inhalation Services – Nanopharm
Nanopharm specializes in offering Contract Research organization (CRO) services for intranasal and inhaled drug products. From R&D to cGMP, our product development and analytical testing services can advance OINDPs to market using our proprietary in vitro in silico models and computational pharmacokinetics (PBPK).
Injectable Services – Gateway Analytical
Gateway Analytical is focused on cGMP analytical services that support injectable (parenteral) products with specialized foreign particulate matter (FPM) analysis, container closure integrity testing (CCIT), sub-visible particulate release testing and extractable and leachable analysis.
Leaders in medical device training solutions, adherence programs, patient onboarding strategies, human use studies and creating multisensory products that successfully bring new products to patients and Health Care Professionals (HCPs).
Combination Product & Device Services
Aptar Pharma designs and manufactures advanced drug delivery devices. We've applied decades of device knowledge, cutting edge regulatory, development and scientific expertise to provide our customers with complete services that integrate the device, drug, and user requirements for optimized combination products.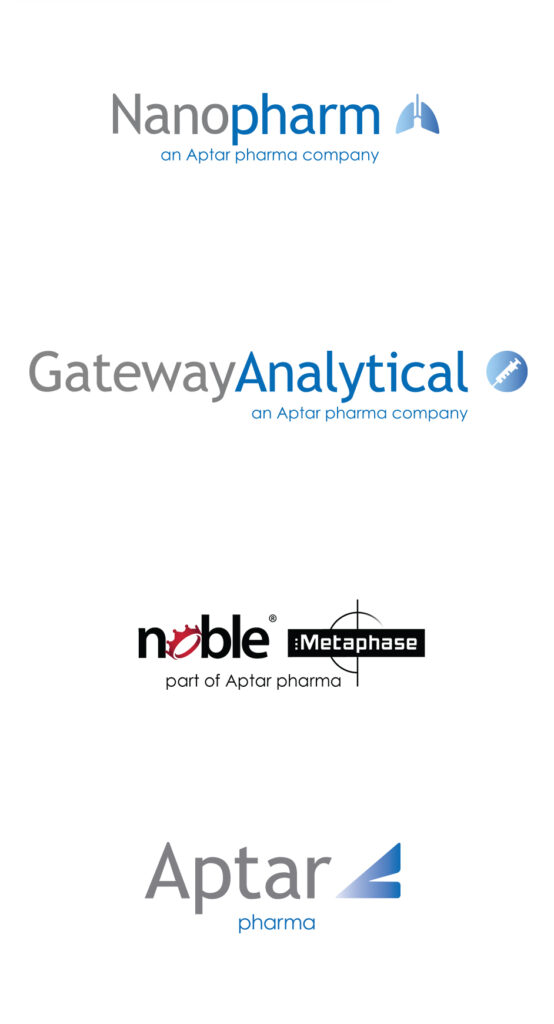 Aptar Pharma Services – Integrated Services for Every Step of
the Drug Development Process
 With a full range of highly specialized services covering everything you need including product development, device, drug delivery, manufacturing and regulatory support, Aptar Pharma Services was built to accelerate and derisk even the most complex drug development program.
Contact us today to learn more about how Aptar Pharma Services can provide complete pharmaceutical solutions that accelerate and derisk your drug delivery project.