ESG Approach
At Aptar, we strive to create solutions that respect the environment, conserve natural resources and improve life on earth.
Vision & Values
At Aptar, we're pursuing a safer, healthier, more sustainable future. Every day our talented, passionate, diverse team members deliver transformative solutions that improve our world and help deliver this vision which is supported by our shared values:
Acting ethically and responsibly
Fostering a culture that recognizes the value and strengths of a diverse team
Caring for each other and our planet
Sourcing renewable energy
Furthering a circular economy where packaging is reused and recycled
Working with partners who share our vision
Positioned To Make A Difference
We transform ideas into solutions that improve life for millions of people. This purpose is shaped by our commitment to sustainable practices and products, and delivered through three core action areas.
Care: We operate from a place of care for our employees, communities and environment by continuously improving our impact and reducing our footprint.
Collaboration: By innovating alongside customers, suppliers, industry coalitions and nonprofits, we are enabling progress toward their goals — and better outcomes for people and planet.
Circularity: We're helping the industry advance system-scale change that will benefit people today and for generations to come by addressing climate change and the waste crisis.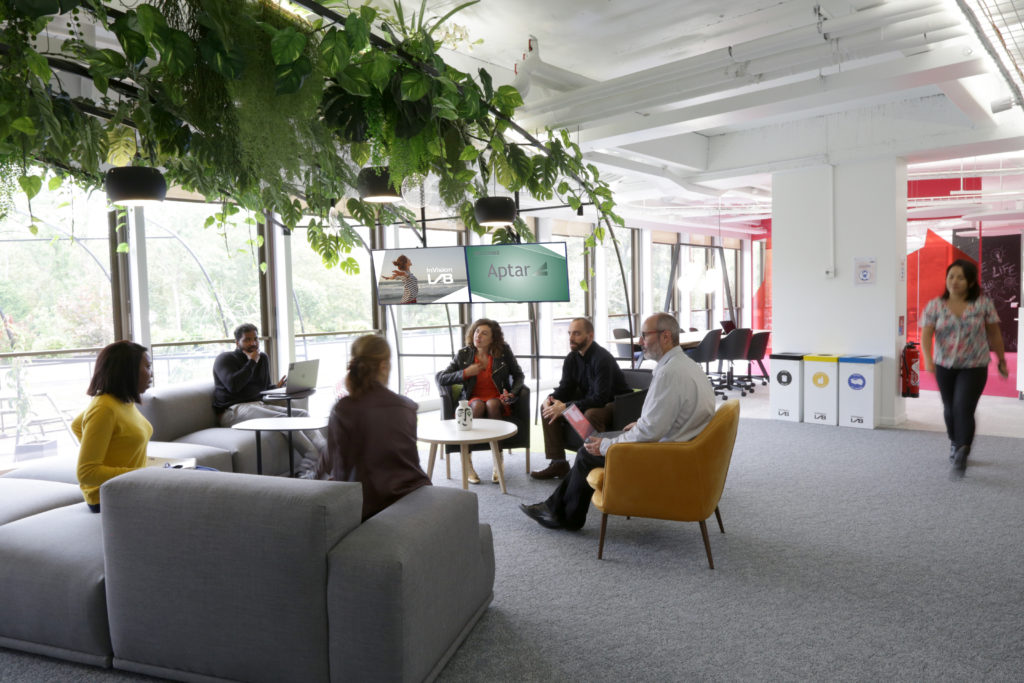 Climate
We surpassed our initial emissions reduction goals aligned with the well bellow 2 degrees scenario. Now we're setting new emissions reduction goals as aligned with the Science Based Targets Initiative.
Energy
We have committed to sourcing 100% of our electricity from renewables by 2030.
Products
We have committed to reaching 100% recyclable, reusable or compostable solutions by 2025 in personal care, beauty, home care and food/beverage solutions.
People
We believe in safe and healthy workplaces that nurture a culture in which everyone is valued and included. To support our team members, we're championing diversity, equity and inclusion through training, employee resource groups and partnerships with outside alliances.
Community
It's important to us that we give back to the communities where our people live and work. Team members volunteer their time and resources and Aptar's charitable foundation matches those gifts. The Foundation has helped support over 140 nonprofits, cumulatively donating almost $1.9 million since 2017.
Operations
We're evolving our operations to shrink our overall footprint and are focusing on minimizing waste disposed of in landfills through our 'Landfill Free' program.
ESG Governance
Strong governance and responsible corporate behavior are essential to our long-term success. Our business relationships are based on that responsibility and accountability to protect the long-term mutual interests of all stakeholders.