Aptar Food + Beverage at Pack Expo
Aptar Food + Beverage will be exhibiting at Pack Expo on October 23-26, 2022 in Chicago, IL.
We will exhibit breakthrough packaging innovations in the food and beverage market with a focus on sustainability, high performance and convenience. Join us to learn more about our packaging solutions and technologies that help meet your brand's goals and improve the consumer experience.
Complimentary Registration
Aptar Food + Beverage invites you to attend for free*!
To register for Pack Expo, visit www.packexpointernational.com.
Enter our complimentary code during the registration process and the registration fee will be waived before check out. Comp Code: 12K68.
*Non-exhibiting supplier (NES)/Distributor registrants are limited to 10 complimentary registrations per attending company. Non-exhibiting suppliers and distributors wishing to register more than 10 employees from their company will be subject to standard attendance fees.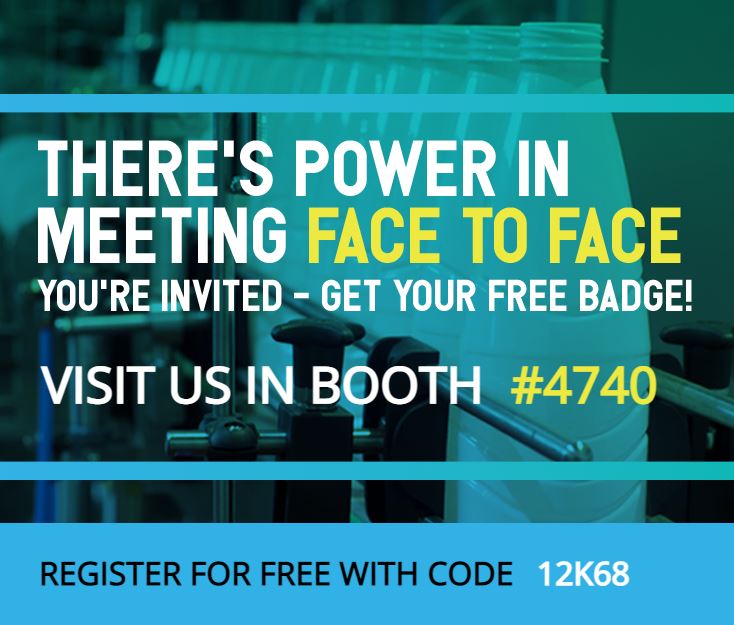 Products + Solutions Showcased at Pack Expo