Press'Air Valve
Valves
Personal Care + Home
The Press'Air system is comprised of an optimized valve that is adapted to compressed air or nitrogen. It allows for continuous diffusion and a high spray quality. Press'Air is an ideal solution for liquid formulas such as alcohol-based deodorants, alcohol-based sunscreens, water mists, air fresheners and sanitizers!
Key Features:
Available Actuators: All spray actuators
Valve Compatibility: Optimized valve for ARM or Ariane ball valve
Available Inserts: 1531, 2077, 2078, 2520, 3020, 3021, 3042
Download Brochure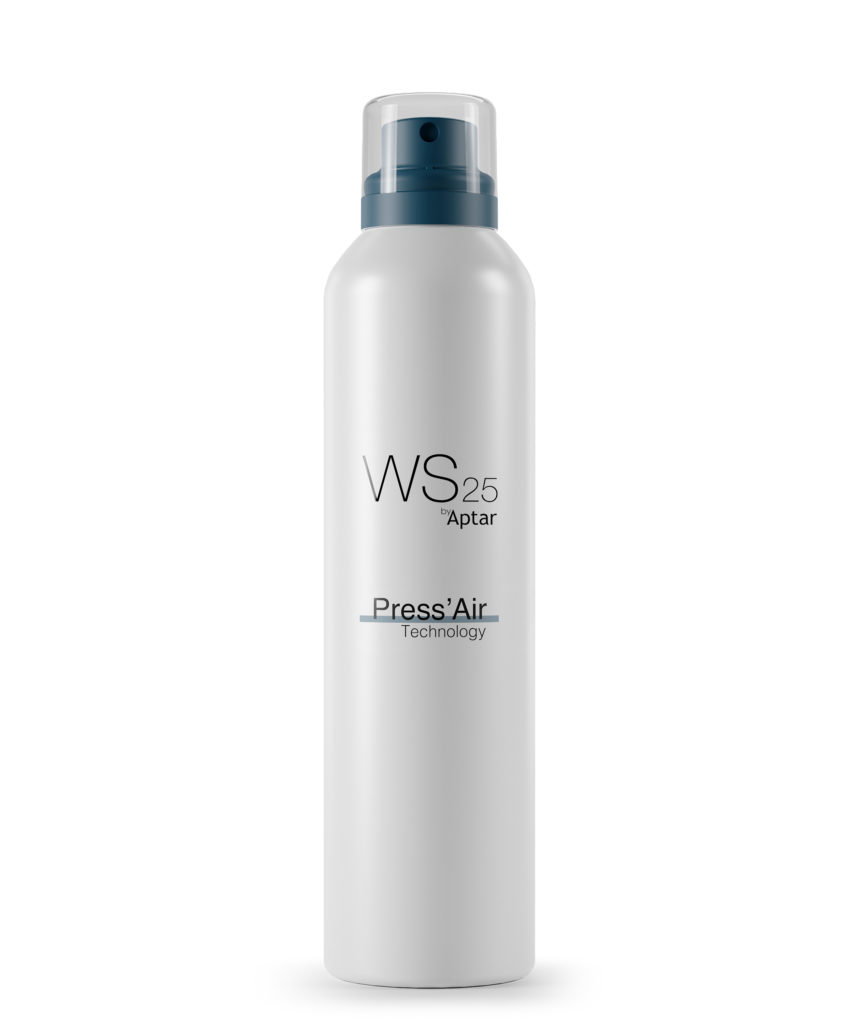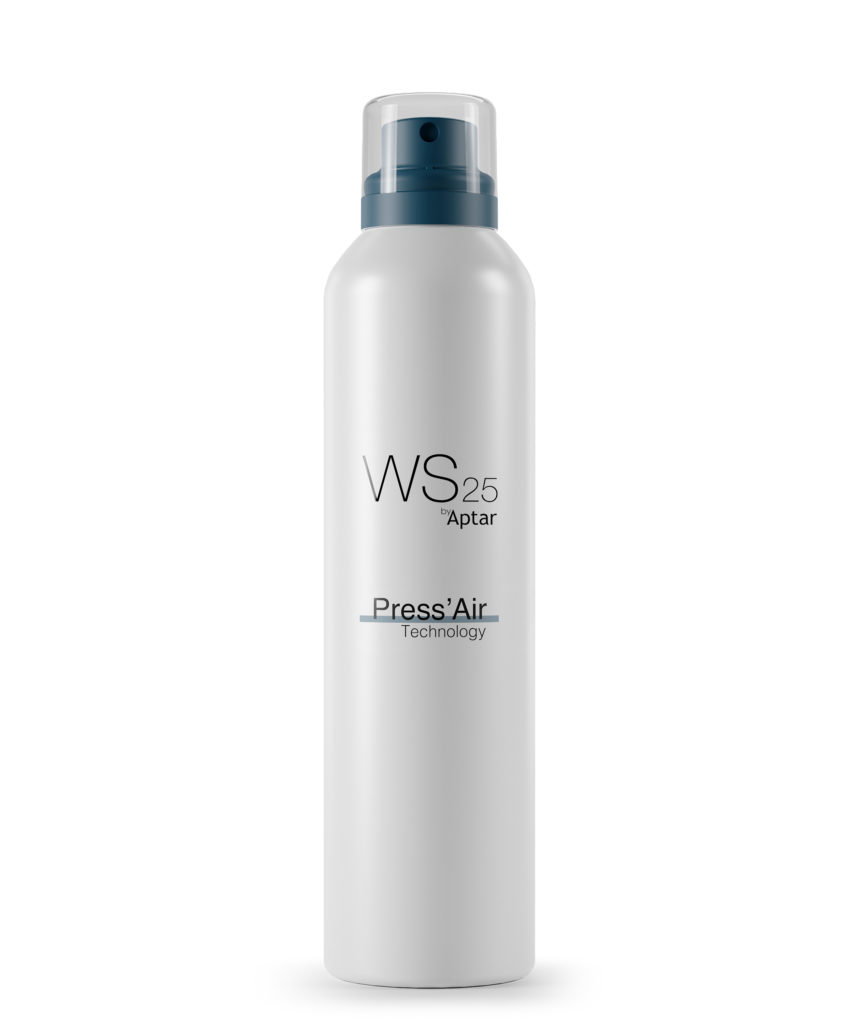 Why Choose Press'Air?
Safety
Sensory Experience
Formulation Compatibility
Proven Reliable Technology
Low amount of inhalable particles
The use of compressed air or nitrogen instead of LPG enables the Press'Air system to emit a reduced amount of inhalable particles.
Soft spray 
Press'Air offers a nice fine mist with a soft spray and sound. In addition, users get a better sensory experience due to the absence of the smell of gas.
Suitable with sensitive formulas
Press'Air technology is compatible with liquid formulas from alcohol-based deodorants, to air fresheners and sanitizers. The possibility to use gas such as nitrogen avoids the creation of chemical reactions like oxidation, making Press'Air suitable even with sensitive and complex formulas.
Optimized & versatile technology
Press'Air is reliable and versatile. The technology can be combined with seven inserts and all of our spray actuators. Available high volume capacity in EMEA.
Find Peace of Mind Throughout Your Development Life Cycle with Aptar Services
Explore How We Serve Your Market
Requesting information on Press'Air Valve.