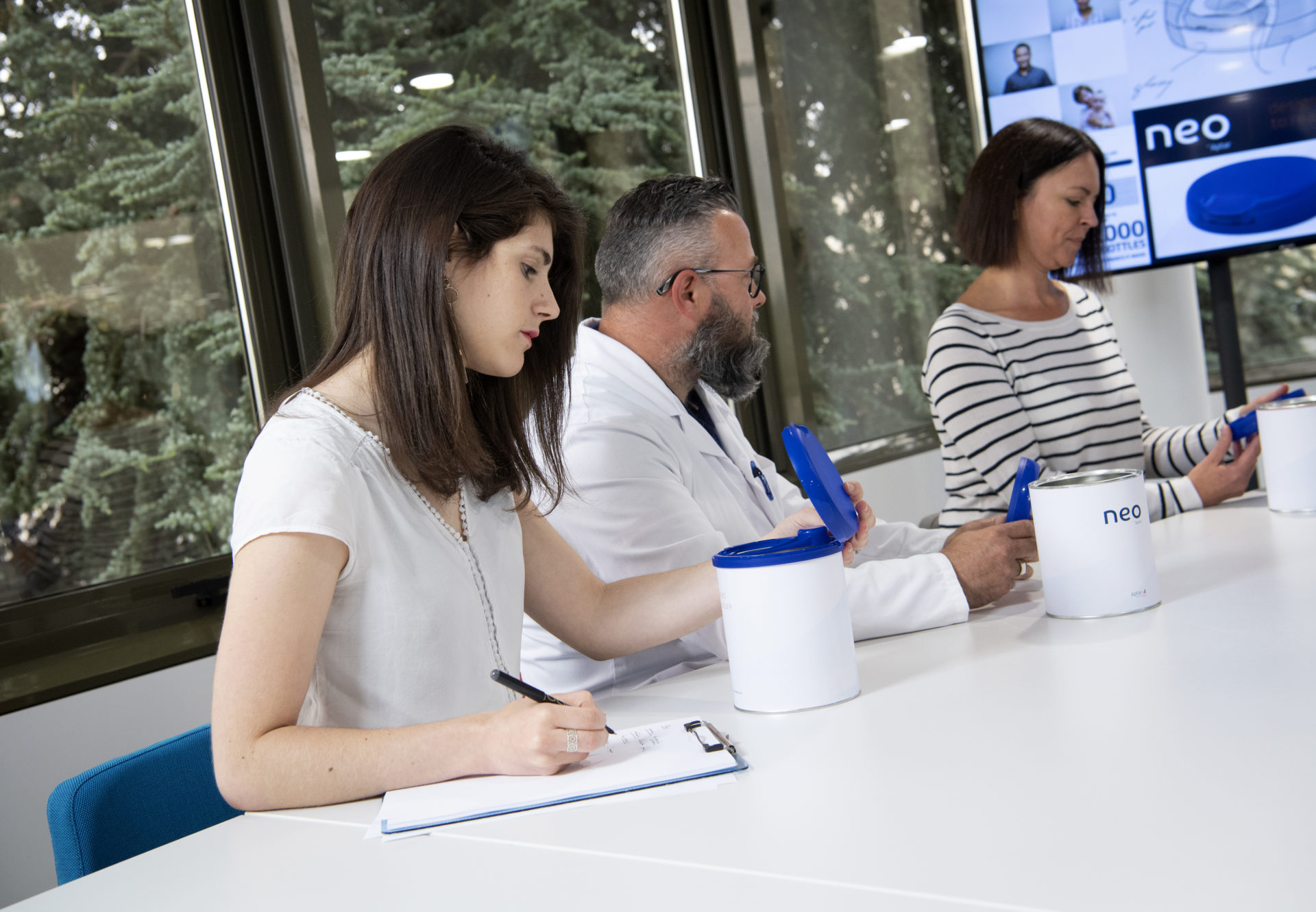 Our dedicated global and regional teams understand what drives your markets. The combination of primary and secondary research enables us to better partner with you to understand the needs of your consumers and patients.
We tailor our approach to R&D to meet your needs.

Market & Consumer Research
We have dedicated global and regional teams who are specifically focused on understanding what drives our customer's markets.
Through a continued investment in internal R&D and an open innovation culture backed by a solid network of partnerships, our business is dedicated to developing innovative dispensing, drug delivery and active packaging systems designed to provide value to our customers.

Dispensing Systems Ideation, Design & Rapid Prototyping
Our visionary development team is constantly pushing the envelope to create truly revolutionary packages. Watch our video highlighting our 3D printing capabilities.

Device Design, Selection, Development & Optimization
In Pharma, as the "go to " drug delivery expert, we have supported many partners from the initial idea to their product launch, designing better devices for better patient outcomes.
Our Device design teams create new designs without limitations, only new possibilities.

Laboratory Testing
Our laboratories understand the importance of functionality, compatibility and risk mitigation. We provide laboratory testing services to help you choose the best solution for your products and to accelerate and derisk your product development journey.
E-Commerce Testing
We are a participant in Amazon's Packaging Support and Supplier Network (APASS) program. We focus on PFP (Prep-Fee-Packaging) and have adopted the ISTA 6-Amazon OVERBOX test methods as our minimum approval requirements and often do additional testing to challenge and validate our products. We can identify the common failure modes which need to be addressed to all dispensing systems or technologies.
Start a Conversation
Interested in learning more about our Research & Testing services? Our experts are ready to help solve your unique challenge.