Publications
2016 Sustainability Report and GRI Index
This report highlights our numerous sustainability-focused activities implemented across Aptar global operations from January 1 through December 31, 2016. As in previous reports, this year's offering summarizes milestones measured and achieved in our three key areas of People, Planet and Product. Our scope encompasses initiatives undertaken by Aptar and its subsidiaries, and all metrics refer to our manufacturing sites exclusively during the calendar year, unless otherwise indicated.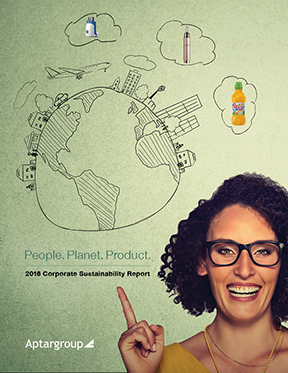 Subscribe to Email Updates
Submit your email address below and stay up to date with the latest industry insights.
Related Articles