Webinars, Pharmaceutical
Failure to Start: Filling The Cracks COVID Exposed in Patient Onboarding Support to Enable Successful New Therapy Initiations in An Uncertain World
COVID-19 social distancing policies revealed vulnerability in support systems for training and onboarding patients onto biologic therapies as a heavy reliance on healthcare practioners and in-person training support failed patients. In this webinar an expert panel provides four different perspectives regarding the "cracks" in the system, presenting alternative patient support models already in use, and considering the possibilities of what patient onboarding support might look like moving forward. During the pandemic many patients hoping to start therapy delayed relief and recent starts were asked to slow down their loading doses as access to training support and medication management disappeared. Greater awareness of and accessibility to tools appropriate for remote patient onboarding have an important role to play in improving this situation.
May 28, 2020
5:00 PM London / 12:00 PM New York
1 Hour
Presented by
Andrea Heslin-Smiley
Tim Aungst
Kristy Donnelly
Joe Reynolds
Erika Bajars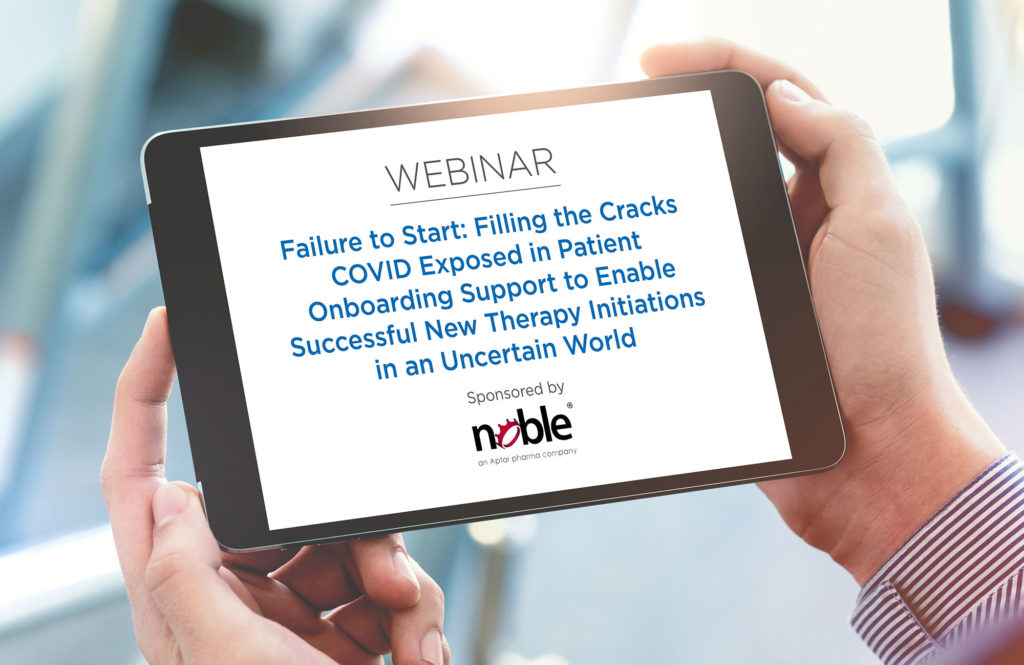 Start a Project With Us
We Thrive on Transforming Ideas into Opportunities – Let Yours be Next.
Subscribe to Email Updates
Submit your email address below and stay up to date with the latest industry insights.
Related Articles
Requesting access to Failure to Start: Filling The Cracks COVID Exposed in Patient Onboarding Support to Enable Successful New Therapy Initiations in An Uncertain World.