Webinars, Pharmaceutical
Leak Detection for Finished Sterile Containers
Container Closure Integrity Testing (CCIT) ensures that packaging will maintain the sterility and safety of drug products and is vital for injectables which are routinely packaged in pre-filled syringes and glass vials. This webinar provides an overview of USP <1207> Packaging Integrity Evaluation – Sterile Products and the test methods associated with it. It explains why the FDA now prefers deterministic leak detection methods that produce a quantified result that can be validated, over traditional probabilistic methods like blue-dye or microbial ingress, and addresses regulatory considerations in this area. Gateway Analytical, an Aptar Pharma company, focuses specifically on the identication of visible particulate matter and container closure defects and can offer expert support in CCIT and leak detection.
July 20, 2021
3:30 PM London / 10:30 AM New York
1 Hour
Presented by
Dave Exline
Antonio Scatena
Michael Gorski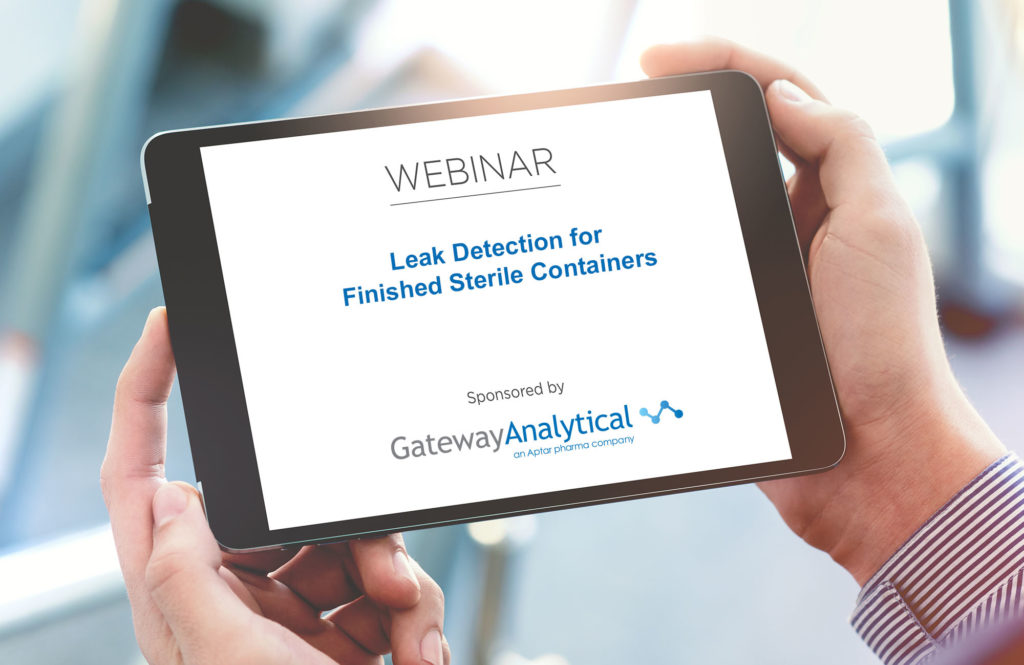 Subscribe to Email Updates
Submit your email address below and stay up to date with the latest industry insights.
Related Articles
Requesting access to Leak Detection for Finished Sterile Containers.