See our innovative packaging solutions that demonstrate our commitment to sustainability and provide consumers with an exceptional user experience.
Product  Highlights
Locally Produced for Faster to Market
Sustainable Packaging & Dispensing 
We're on a quest to leave the planet a better version of how we found it. Whether you are looking for dispensing solutions or packaging that is made from recycled or mono-material or refillable options we offer a wide variety of sustainable product solutions to help you achiev
e your circularity goals.
Product Spotlight: Future
Our award-winning, fully-recyclable, mono-material and e-commerce capable lotion pump
Unique Gestures and Product Experiences

Our innovative product solutions are designed to improve the consumer user experience and help set you apart from the competition.
Product Spotlight: StarDrop
Ultra-precise dispensing in a next generation dropper
Enhanced, Sensorial Sprays
Choose from a variety of gestures and outputs to compliment the uniqueness of your brand. Our wide range of fragrance, aerosol, and fine mist spray technology is highly-compatible across multiple formula types.
Product Spotlight: Essencia Bloom
Let your fragrance bloom
Introducing the Go2Lab – Driving faster packaging innovation development all in one place.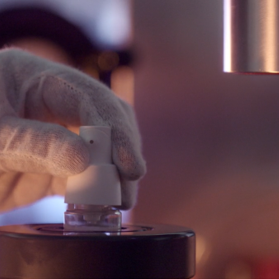 Our purpose, transforming ideas into solutions that improve everyday life, shapes all aspects of how we work. This includes our approach to sustainability – how we care for each other and the planet; how we collaborate with brands and NGO's; and how we advance in the circular economy. 
Care
Collaborate
Circularity
Interested in Learning More and Won't Be at the Show? Our Sales Managers are Here to Help.