AdhereIT® is a connected medical device designed to improve patient adherence with patients who self-inject their medication.
Supporting both training and autoinjector devices, AdhereIT® helps patients overcome anxieties about self-injecting while training them on proper usage.
It uses multisensory feedback along with app features to help patients start sooner and stay connected with their treatment regimens.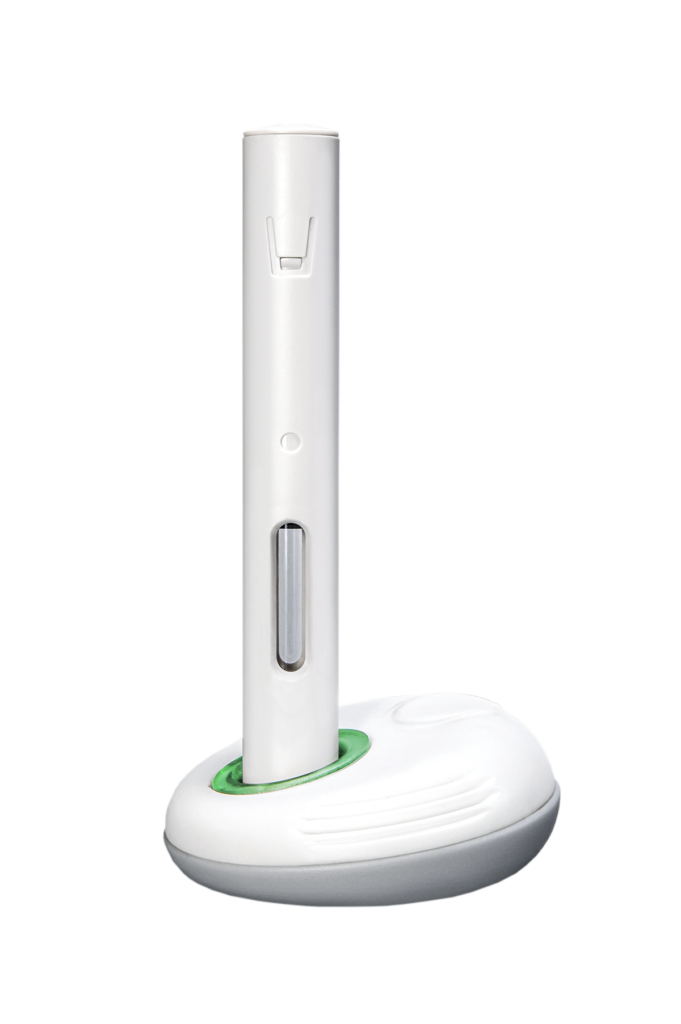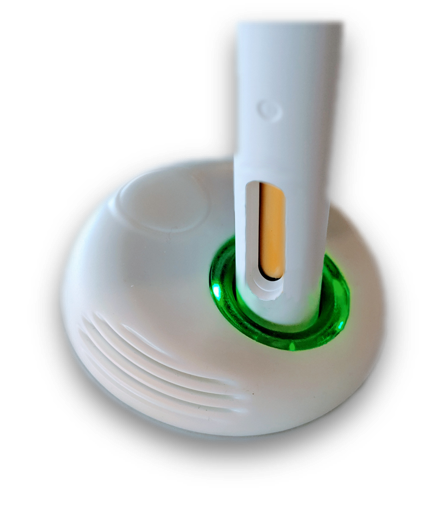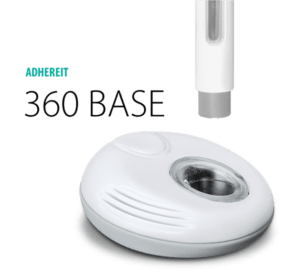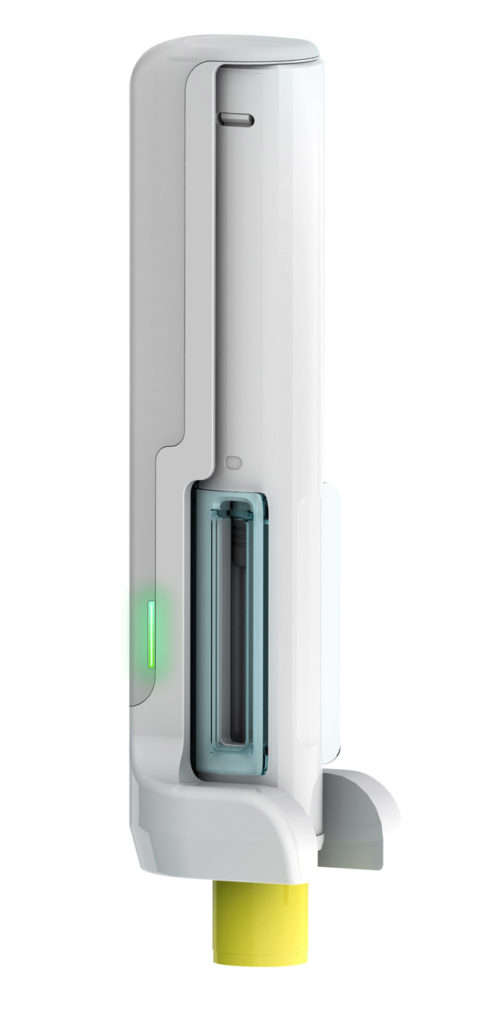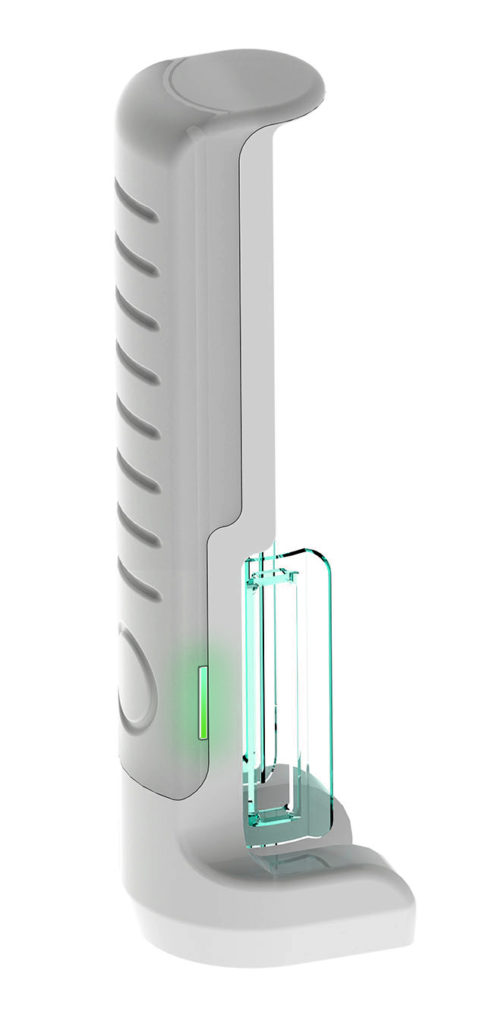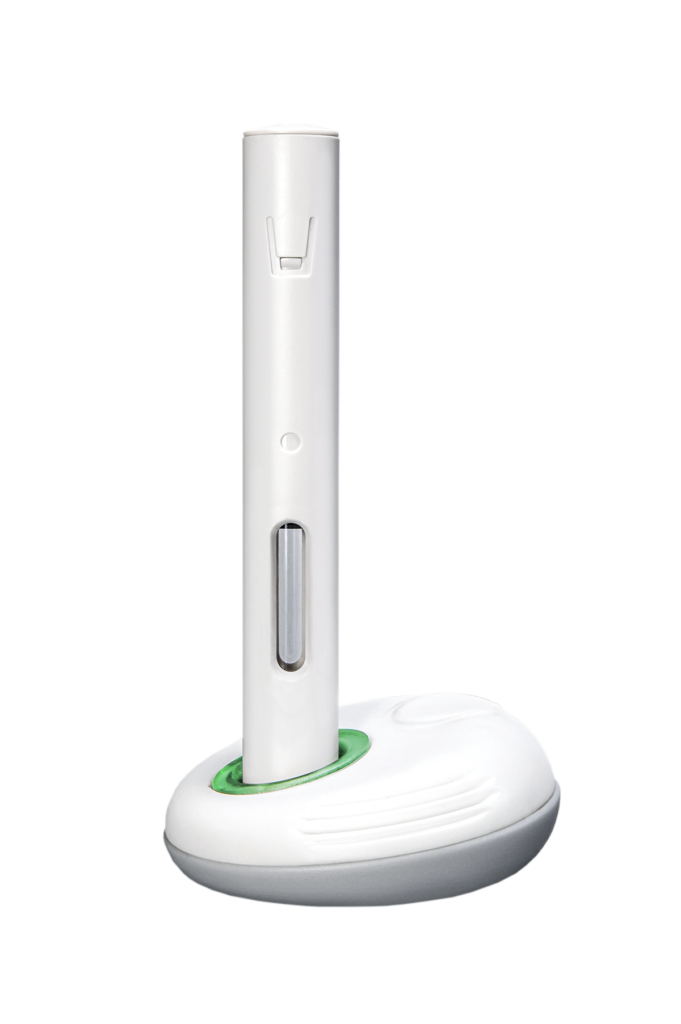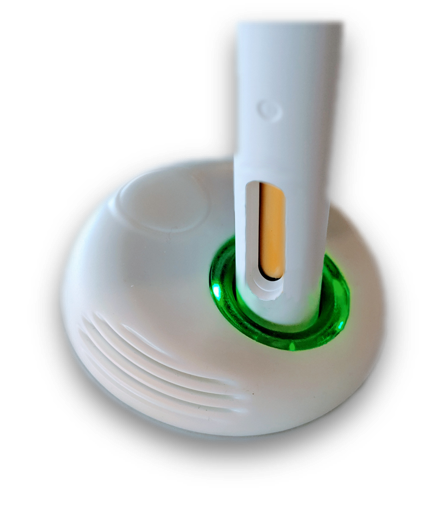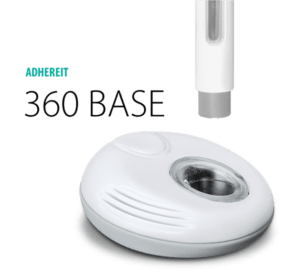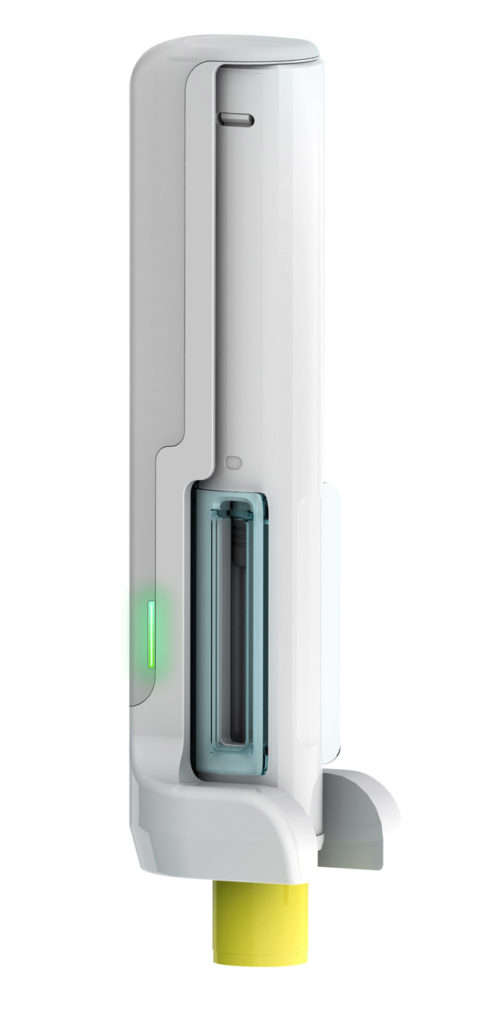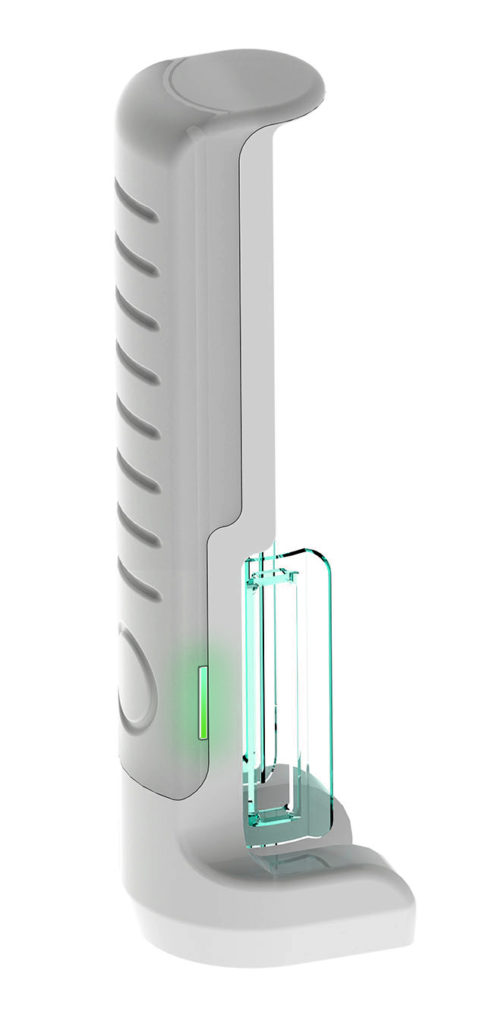 Track, Monitor And Guide Patients To Improved Adherence
Supporting onboarding and adherence
Adherence among patients who self-inject their medication for chronic conditions can be compromised by anxiety and lack of confidence for the administration process.
AdhereIT® coaches patients through training and onboarding for self-administration at home.
AdhereIT® helps patients become familiar with self-injection techniques. It helps patients initially to onboard with the correct usage technique, then helps to track, monitor and guide them towards better adherence to their treatment regimen.
Tracking activity with real-world data
AdhereIT® provides a connected platform that simplifies the collection of data generated at the point of self-administration. This information could potentially save time in providing valuable real-world detail on injection events.
Encrypted data is transferred from the AdhereIT® system via Bluetooth to the app's secure servers. With the appropriate privacy controls in place, relevant stakeholders can then use this information for continuous monitoring and improvement.
For HCPs, it provides the basis for more informed engagement with patients as part of ongoing treatment programs.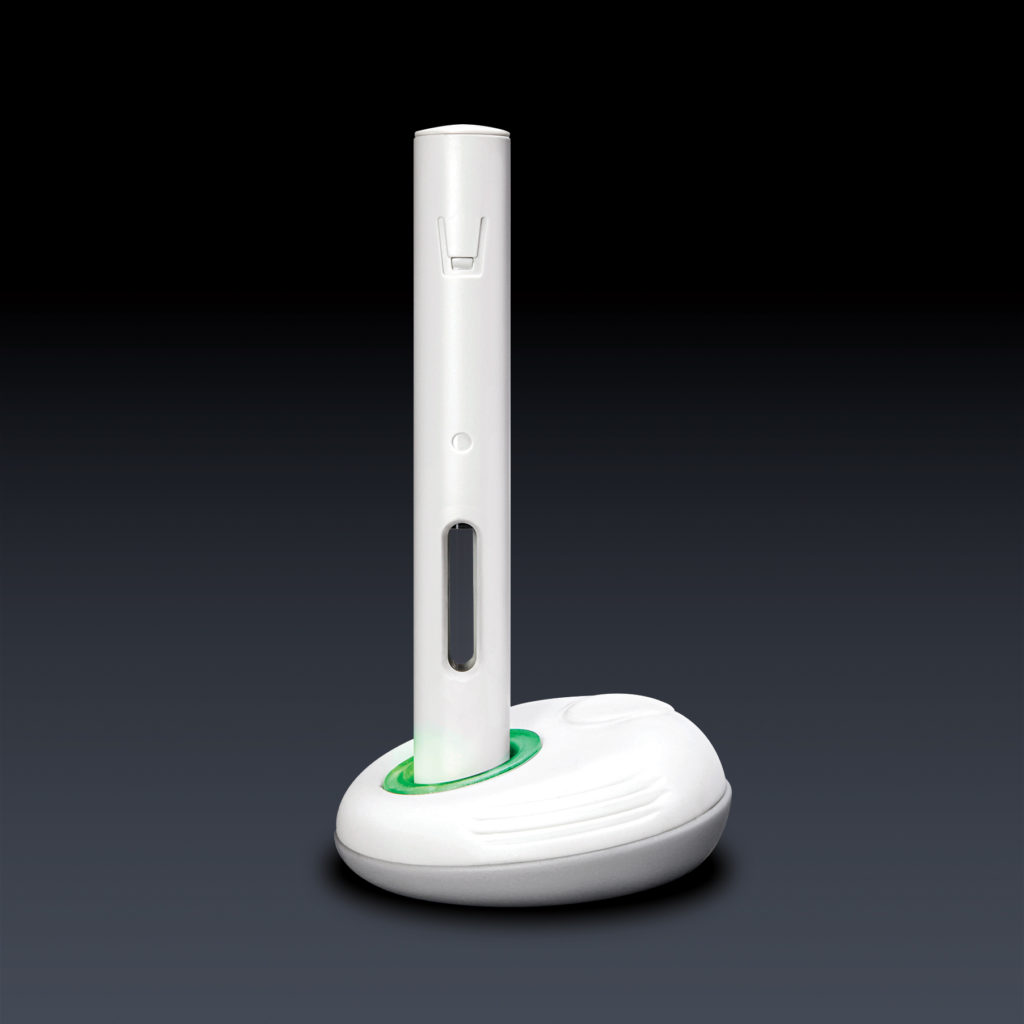 A connected digital experience
As well as supporting patient adherence when they self-inject, AdhereIT®'s connected app gives patients a complete end-to-end platform for ongoing treatment support. Information on previous and scheduled injections is stored as well as details on drug reordering and instructional videos, all designed to help patients understand and manage their disease while improving treatment compliance.
Promoting brand loyalty
By giving patients greater confidence and control over their injectable medications, AdhereIT® can help pharmaceutical brands become part of their day-to-day lives.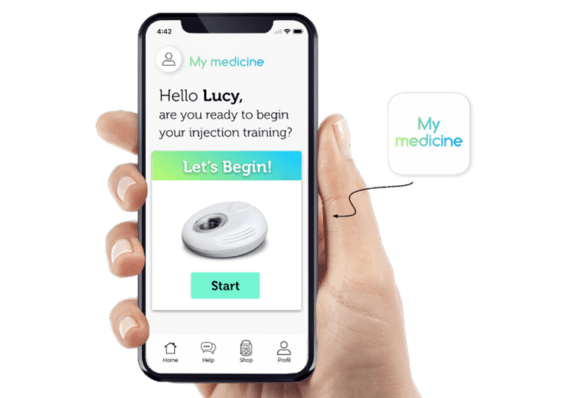 AdhereIT® Advantages
Easy-To-Use
Enhanced Patient Experience
A Digital Device Ecosystem
Encouraging Improved Patient Adherence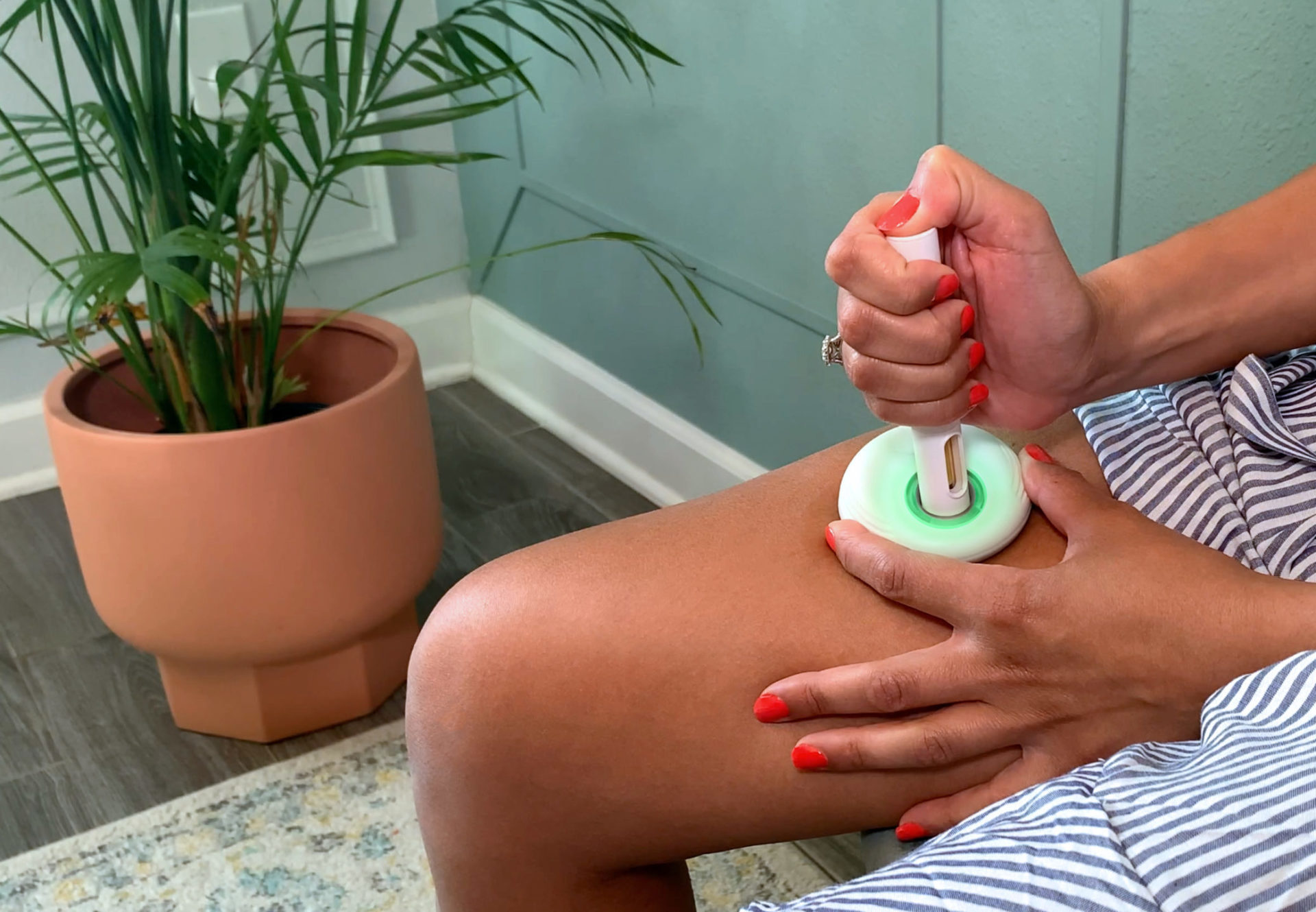 Start right and stay connected
AdhereIT® is simple to use and features clear, easy-to-understand visual, audio, and haptic feedback. This includes real-time feedback to train users on correct self-injection techniques and a standalone design that does not need to be incorporated into the drug delivery system.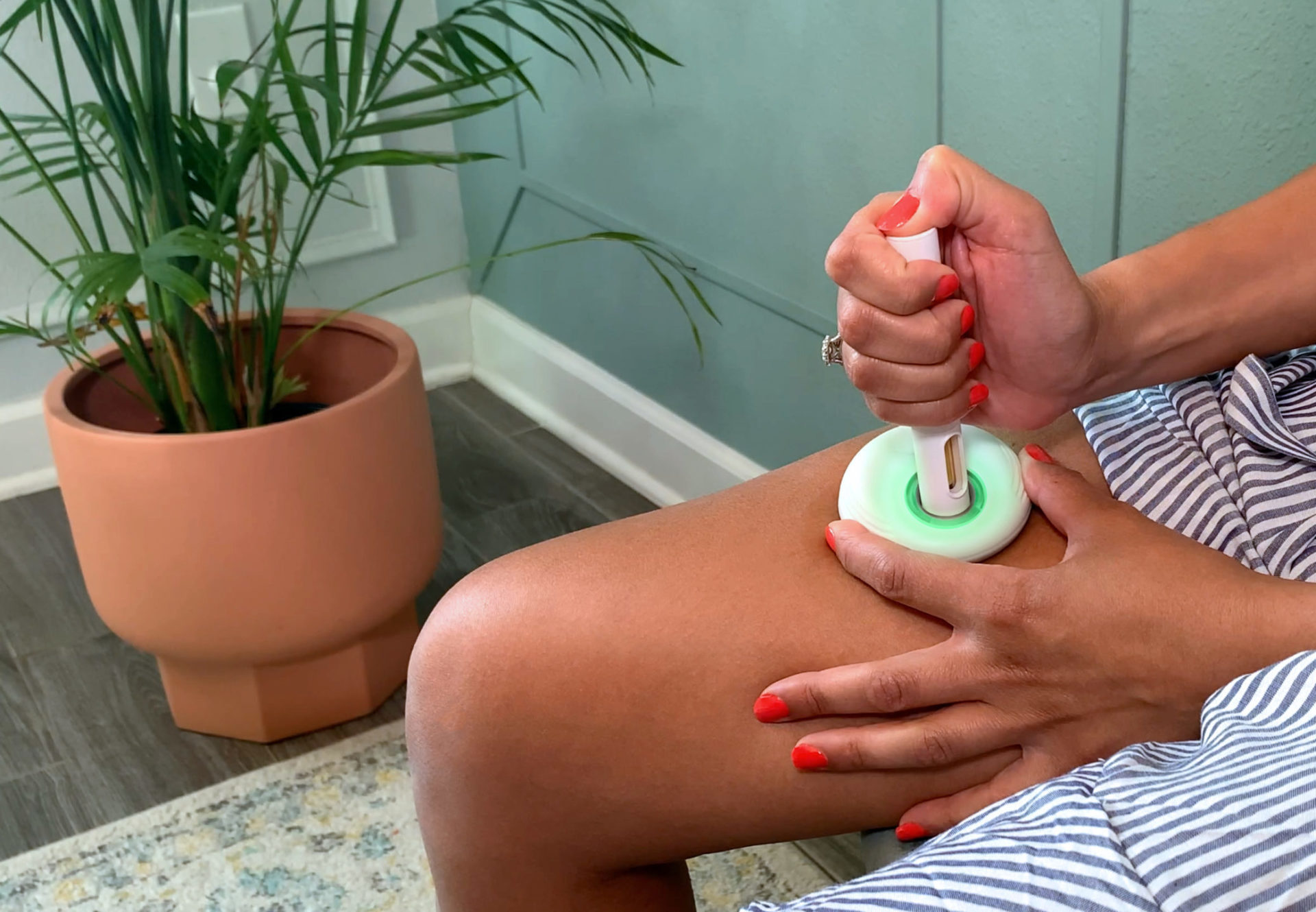 Encouraging greater patient adherence
AdhereIT® is simple and easy for patients to use. With its ergonomic design, responsive functionality and engaging digital interface, it helps patients overcome some of the challenges faced with self-injecting their medications.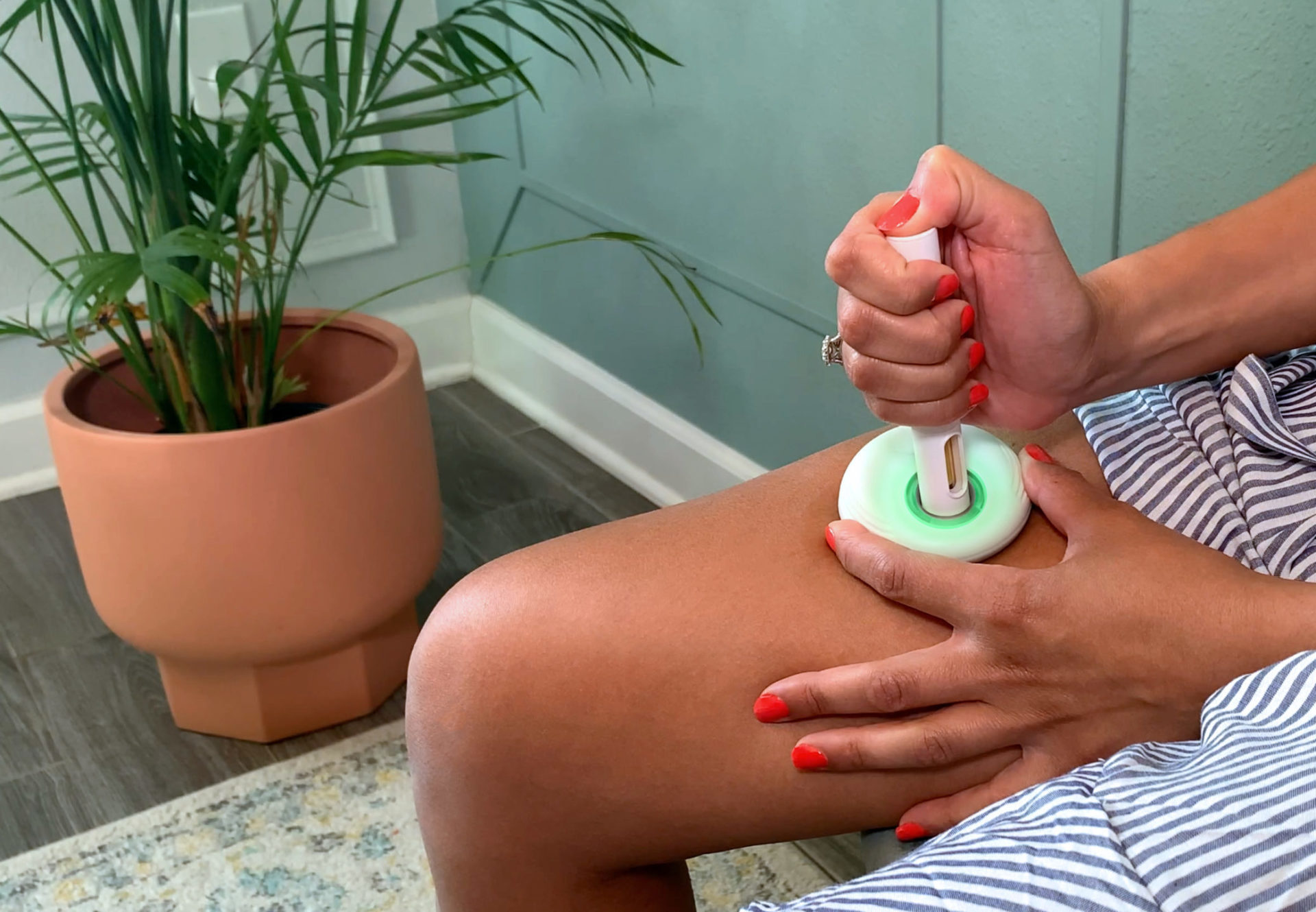 Providing a cohesive, unified patient platform
AdhereIT® intelligently integrates hardware and software to give patients who use autoinjectors a unified platform that guides their onboarding process and encourages ongoing adherence. They start right and stay connected throughout their treatment.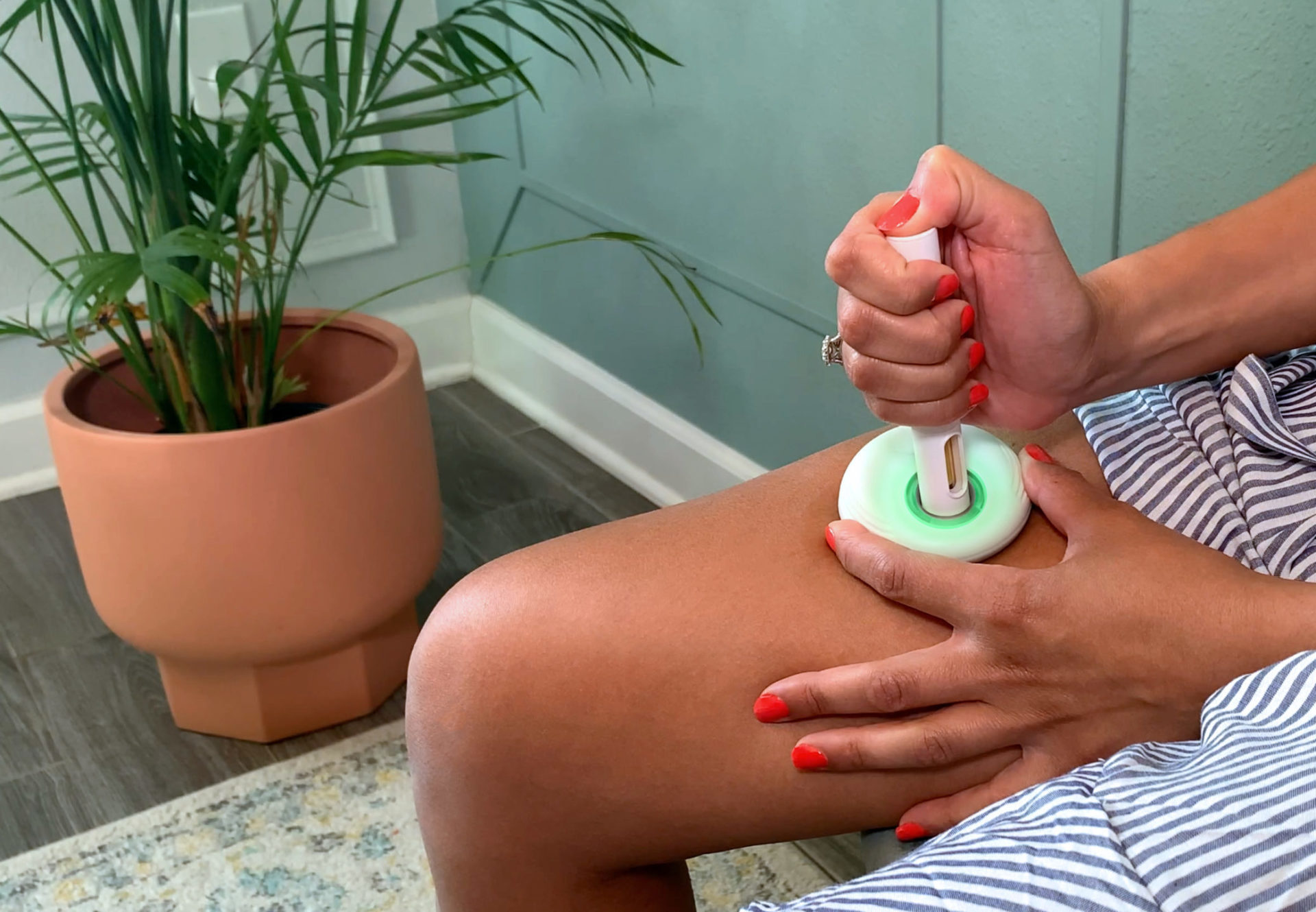 Improving patient health outcomes through better adherence
AdhereIT® supports patients who need to self-manage their injections across many aspects, from compliance to dosing success. It also provides an accurate bank of data to help build better outcomes when combined with ongoing consultation and treatment programs with their HCPs.
Find out more about enhancing patient adherence
with AdhereIT®.
If you're looking for a digital medical device that provides patients who self-inject
with everything they need to improve adherence, speak with us today.
We Offer World-Leading Support Services for You at Every Stage of Your Product Development
Explore How We Serve Your Market
Requesting information on AdhereIT®.