Webinars, Pharmaceutical
Characterizing and Controlling Foreign Particulate Matters (FPM)
Foreign Particulate Matter (FPM) in a finished drug product is potentially dangerous to patients making effective detection essential, from development through to product release. FPM levels are a key quality metric for pharmaceuticals and must be rigorously controlled to ensure product safety and avoid product recalls. Such control relies on determining the nature of specific particulates and their source, as well as quantifying the level present.
This webinar reviews FDA guidance and USP specifications for acceptable levels of FPM in different drug formulations and presents strategies for determining the source of any particulates present and the risk they might represent. A key focus is current technologies for detection and identification   based on size and shape, for both visible and sub visible particles.
If you have a problem with FPM or simply want to implement a more effective strategy for detecting, identifying, and troubleshooting unwanted particulates then this webinar is worth a watch.
Speaker(s):
Cara Plese
Kylie Liebdzinski
Noah Borland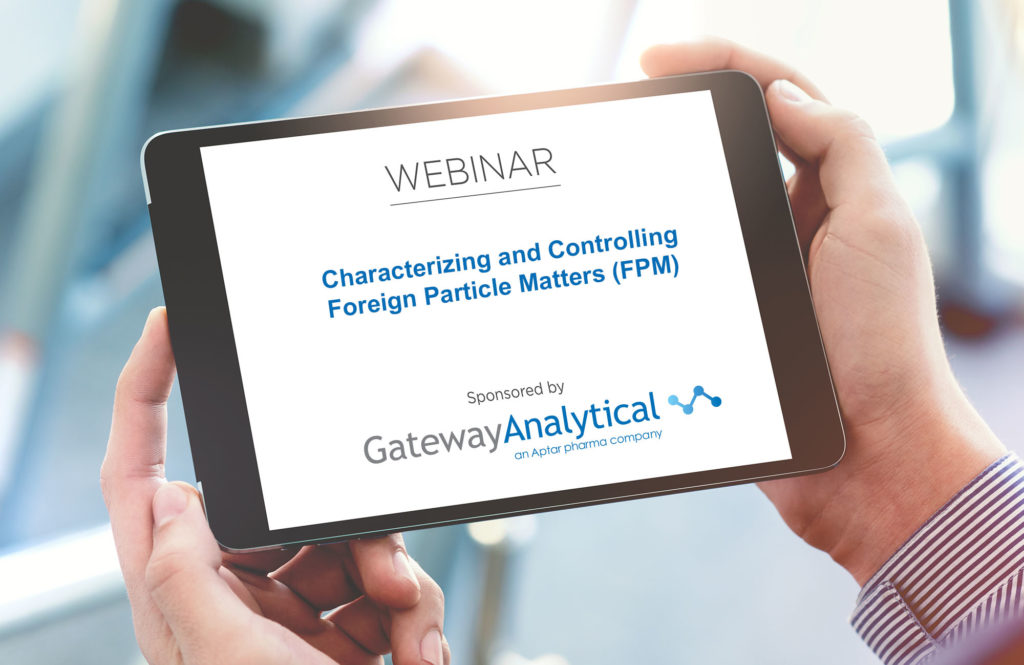 Learn more about Gateway Analytical Expertise
in Foreign Particle Matters
Subscribe to Email Updates
Submit your email address below and stay up to date with the latest industry insights.
Related Articles
Requesting access to Characterizing and Controlling Foreign Particulate Matters (FPM).