Webinars, Pharmaceutical
Intranasal Immunization: Promises and Challenges
Today, there are just three marketed intranasal vaccines available for human use but many more are in development for both human and veterinary applications. This webinar provides an overview of intranasal vaccine formulation for liquid and powder administration. The pros and cons of intranasal vaccines are discussed and appropriate device platforms are examined. There is also discussion of the logistical considerations that need to be taken into account and the opportunities that intranasal vaccination can offer. Nasal vaccination provides a convenient, easy to administer alternative to injection that can trigger mucosal immunity via interaction with immune modulators present in the nasal cavity. The nasal associated lymphoid tissue (NALT) region plays a dominant role in this mechanism and is consequently often a prime target for nasal spray vaccines.
March 25, 2021
2:00 PM London / 10:00 AM New York
1 Hour
Presented by
Nektaria Karavas
Dr. Julie D. Suman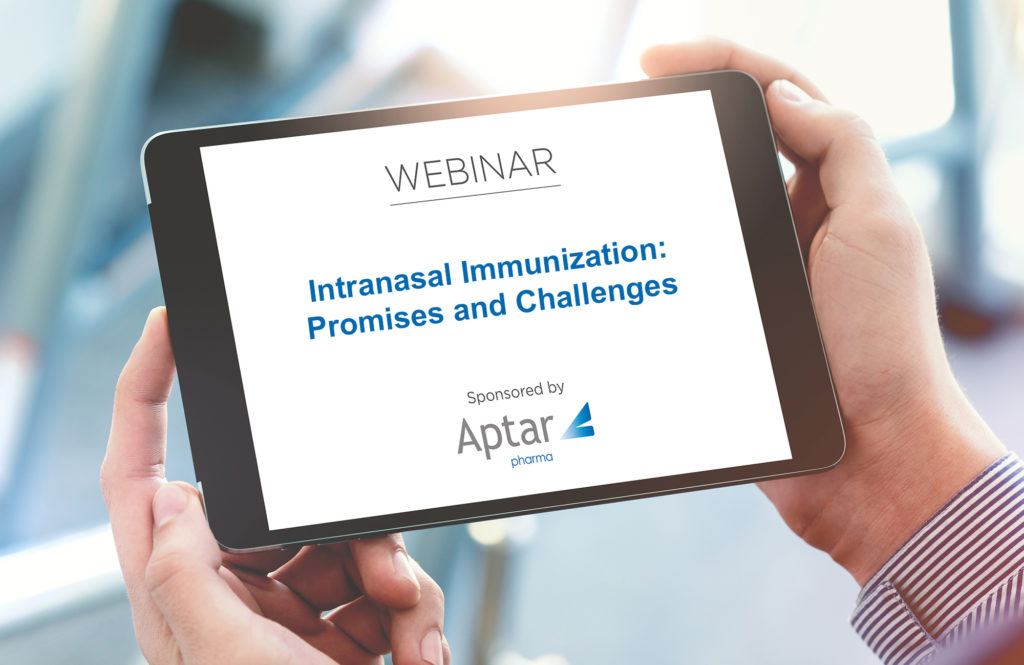 Subscribe to Email Updates
Submit your email address below and stay up to date with the latest industry insights.
Related Articles
Requesting access to Intranasal Immunization: Promises and Challenges.