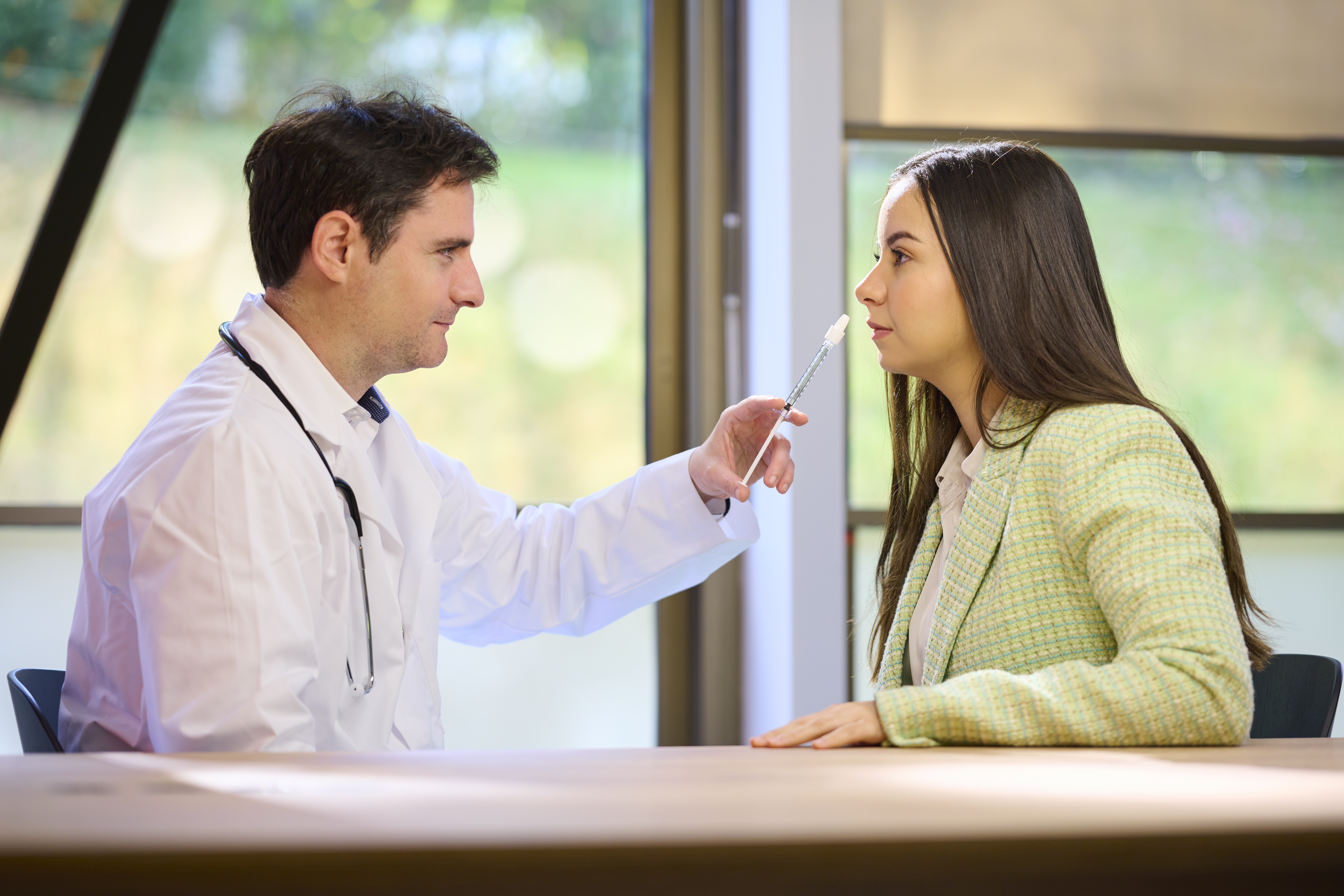 Intranasal Vaccines
Frequently Asked Questions

Nasal drug delivery is an attractive and established way of delivering medications for a wide range of conditions. Likewise, nasal vaccination is a growing alternative to traditional injectable routes and below, we've answered some of the most common questions about intranasal vaccination. If you have any questions that aren't answered here, please let us know. We can connect you with an expert and get you the answers you need.
What are nasal vaccines?
A nasal vaccine, or intranasal vaccine, is a vaccine administered via the nose. Nasal vaccines can induce immunity by absorbing vaccine powder or liquid nasal spray formulations through the nasal cavity surfaces.
Why are nasal vaccines important?
Nasal vaccines are important as they provide an alternative delivery route for a variety of vaccine types. Traditional injectable vaccine uptake can be negatively impacted by needle fear from patients, particularly with children. Nasal vaccine are a non-invasive, needle free alternative with painless intranasal administration. In addition, intranasal vaccination can produce both systemic and mucosal immunity whereas an injection may only product a systemic response.
How effective are intranasal vaccines?
Nasal vaccine have been proven to be effective at inducing the required immunity for influenza. There are currently a few approved and marketed intranasal vaccines for human use with more than 100 more currently in various stages of development. The most recent approvals were for prevention of COVD-19 in India and China.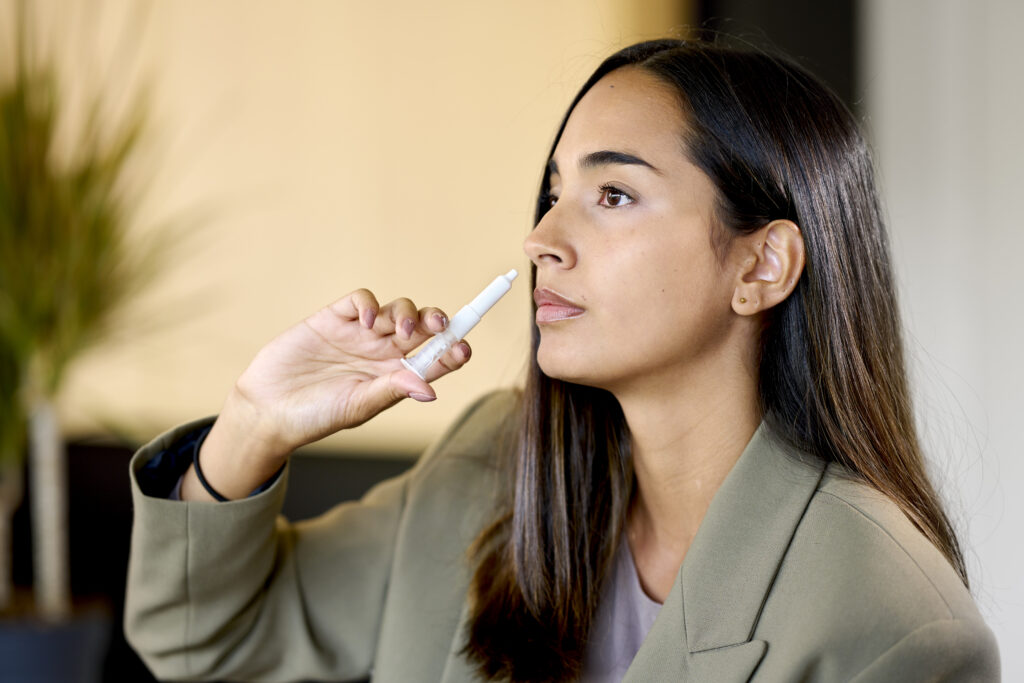 Can all vaccines be delivered intranasally?
A wide variety of vaccine types can be administered intranasally, including both prophylactic and therapeutic vaccines. Prophylactic vaccines work by creating antibodies in the nasal mucosa to prevent the virus from causing disease. Therapeutic vaccines for existing disease like cancer, autoimmune, and infectious disease are designed to trigger a person's own immune system to fight the disease. Not all vaccines can be administered intranasally, but a wide range of vaccines can be. Individual nasal vaccines may have restricted age ranges or medical status that may preclude individuals from receiving a nasal vaccine.
How do you administer a vaccine intranasally?
Nasal vaccination typically involves the use of a liquid nasal spray or powder spray device. The tip of the device is inserted into the nostril and the actuator is depressed per the specific vaccine use instructions. The powder or liquid spray is dispersed within the nasal cavity targeting specific tissue areas. Intranasal vaccines are typically administered by a trained healthcare professional (HCP).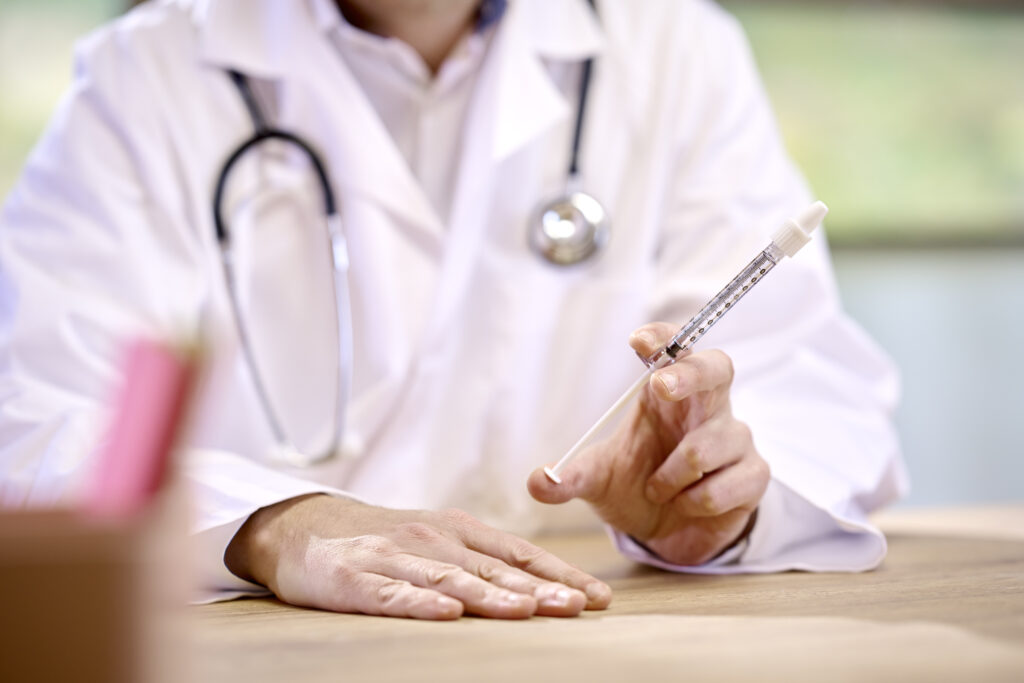 What are the benefits of intranasal vaccination?
Nasal vaccinations offer a range of benefits including being a pain free, non-invasive needle free delivery method. With accurate dosing and targeted administration nasal vaccines can be an effective delivery method that is convenient, safe, portable and easy to administer. Powder nasal vaccines can also benefit from not needing cold chain storage so it can be easily distributed to virtually any location around the world without the need for costly refrigeration. Powder vaccine formulations may also have a longer shelf life and stability due in part to the lack of moisture in the formulation. Powder formulations can also be designed to deliver higher payloads of API, than some liquid or injectable vaccine formulations, as they can include fewer excipients and doesn't need to worry about API solubility.
What are the side-effects of intranasal vaccines?
Potential side effects from any vaccine varies by the vaccine. However, nasal vaccines are non-invasive and therefore do not usually cause side effects such as painful injection sites that traditional injectable vaccines can.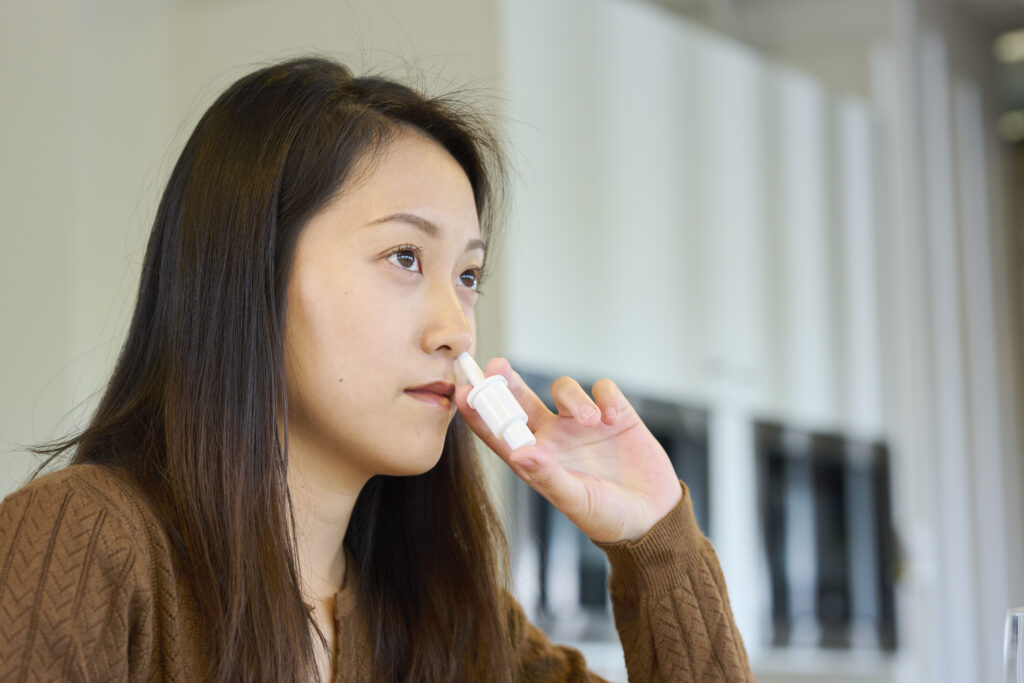 What impact does a nasal vaccine have on the nasal cavity?
The impact of a nasal vaccine on the nasal cavity tissues is completely dependent on the nature of the vaccine and its formulation. As nasal vaccines are non-invasive they do not create any direct physical injury to the nasal cavity.
Which diseases could be prevented by intranasal vaccination?
There are range of nasal vaccine products on the market or being developed that address a wide range of diseases, viruses and ailments. These conditions include Covid-19, cancer, autoimmune and infectious diseases such as RSV and H1N1. There are several nasal vaccines in development.
Are there many nasal vaccine sprays on the market?
There are currently three approved and marketed nasal vaccines on the market with more than 100 others in various stages of development. Some of the indications being studied for nasal vaccines include allergy, bacteria, Hepatitis B, Parasitic infections, SARS-CoV-2, Zika Virus, Alzheimer's, HIV, Pertussis, Anthrax, Ebola, Influenza, RSV, and TB to name a few.
What types of devices can be used for intranasal vaccination?
Aptar Pharma manufactures a range of nasal spray delivery technologies designed to deliver the vaccine formulation to targeted areas of the nasal cavity for maximum effectiveness.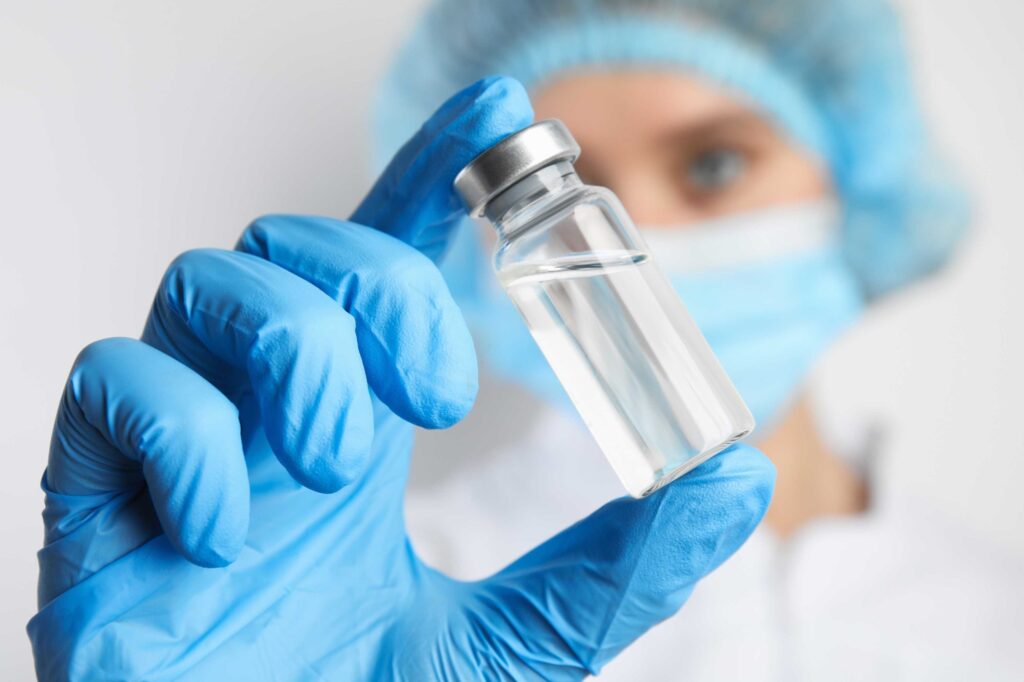 Can flu vaccines be administered intranasally?
Yes. There are approved nasal flu vaccines available in some markets.
Can COVID-19 vaccines be delivered intranasally?
Yes, COVID-19 vaccines can be delivered intranasally. These nasal vaccines vary by type and mechanism of action but they share in common a nasal vaccine delivery format.
How can Aptar Pharma help in developing an intranasal vaccine?
Aptar Pharma is a leading developer and manufacturer of nasal drug delivery systems, as well as a provider of comprehensive support services to help its customers accelerate the development of their products using Aptar Pharma devices. These services include specialized analytical, in-vitro modelling, formulation development, device selection and regulatory support from experienced scientists and professionals in the field. Aptar Pharma has the proven track record of helping customers to gain approval for their drug device combination product. With devices designed expressly to meet the requirements of nasal vaccine administration, Aptar offers the support services and expertise to support customers throughout the entire process.