Easy Spray Mini Packaging
Mini & On-the-Go Packaging
Beauty
Iconic fragrance mini packaging with an exclusive eco design
Assembled with only 6 components, EASY offers a faithful experience to retail-size perfume spray. Its total transparent and smart design enable an optimum olfactory compatibility and highlight the fragrance's features. Its various formats (from 1,2ml to 2ml) and materials options (plastic, glass or crystal) make it an ideal solution for fragrance discovery.
Ecocert certified, available in PCR. Made in France.
Delight your customers with our full service possibilities. Easy to accessorize and infinitely customizable, you can adapt it to your different communication channels and target consumers.
NEW : Get our best-seller quicker than ever with our fast-shipment program
Our dedicated team now guarantees a 1-week-shipment for standard plastic versions (black, white or transparent). And 1 more week for silkscreen.*
*Valid in Europe upon reception of the order, delivery outside Europe possible but timing and costs to be reconsidered. Silkscreen on the bottle upon validation of the BAT for created account, new customers timeline to be evaluated upon request. PP bottle only. Contact us for terms and conditions.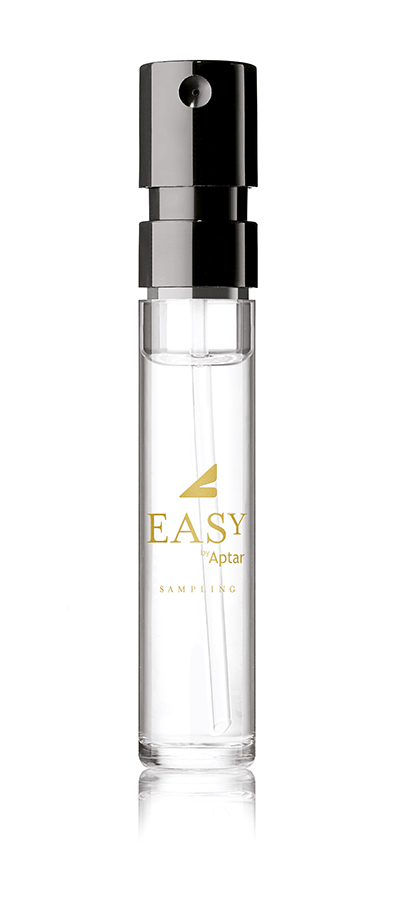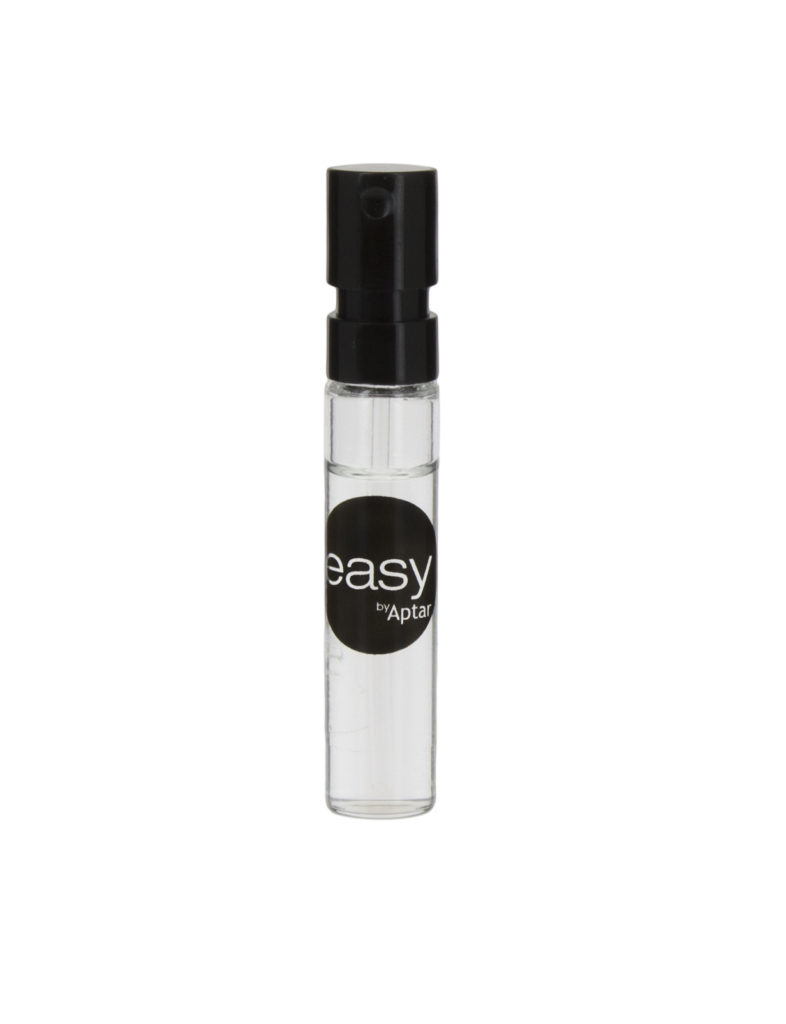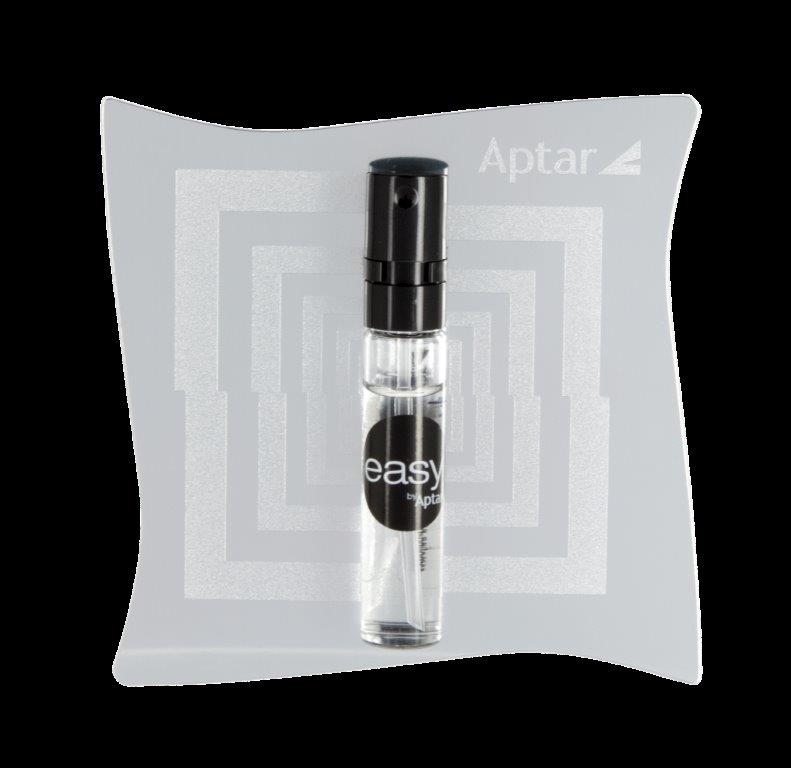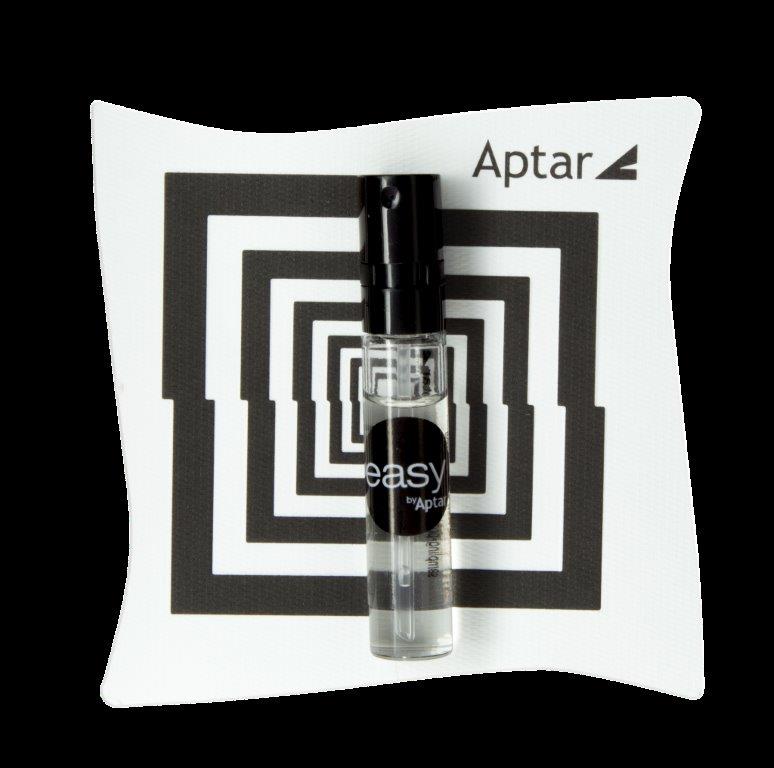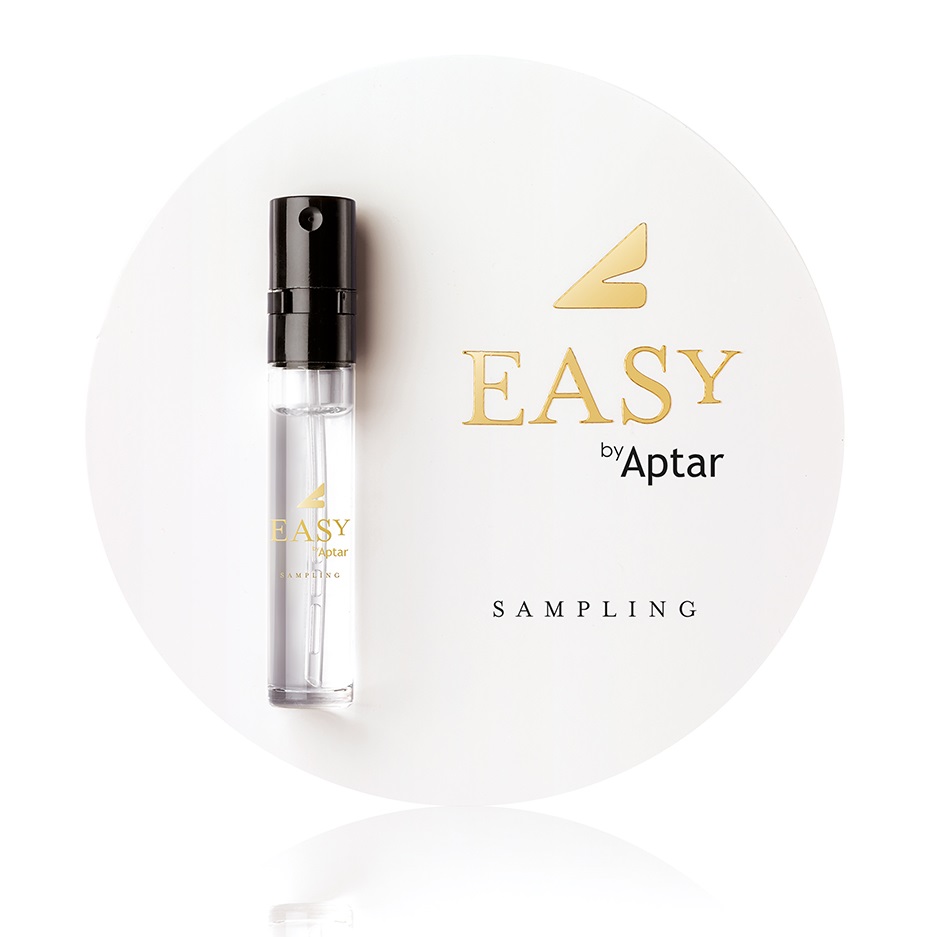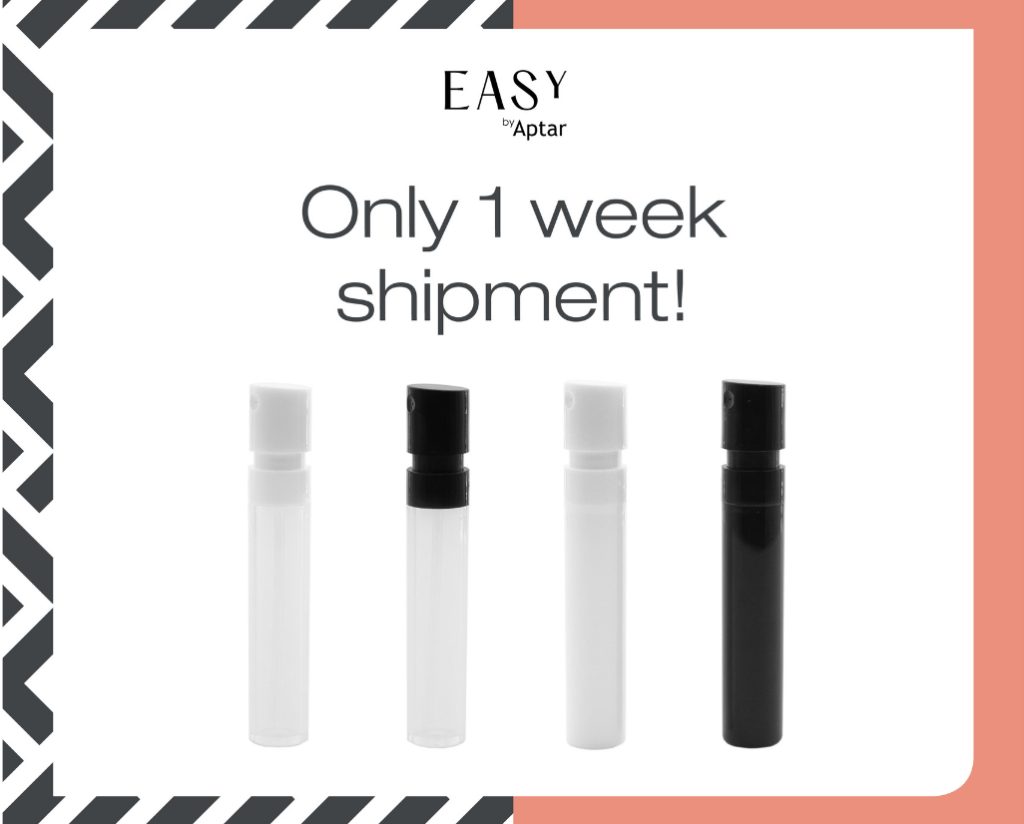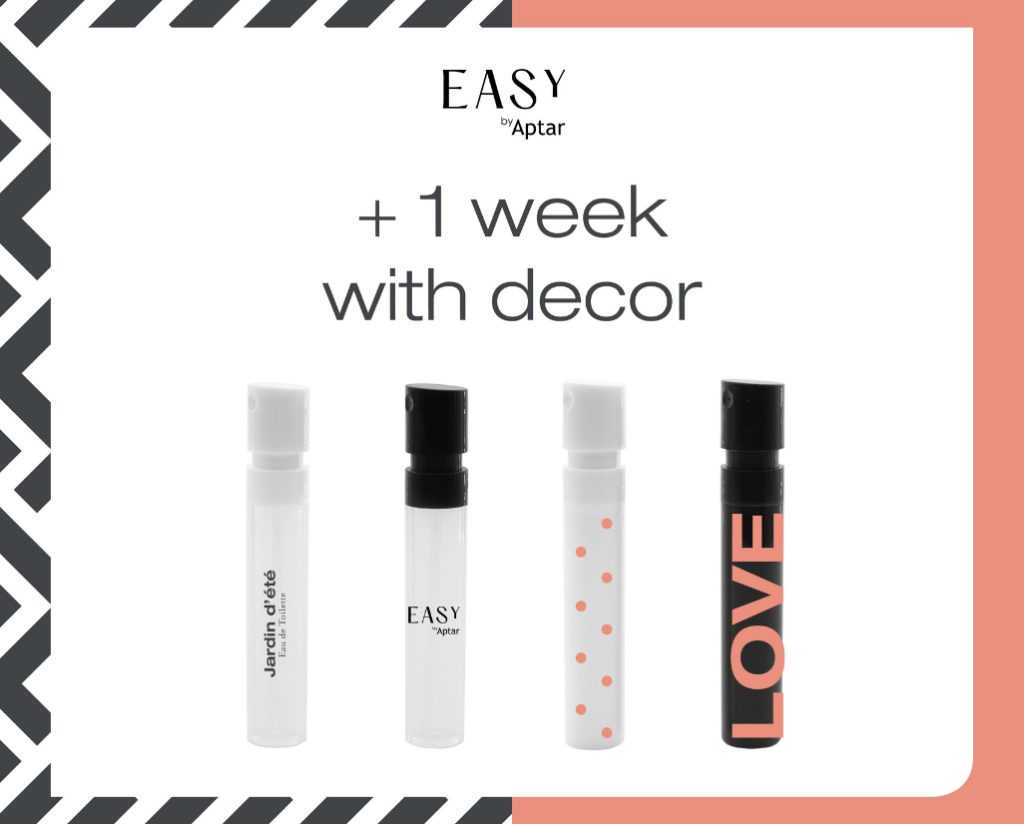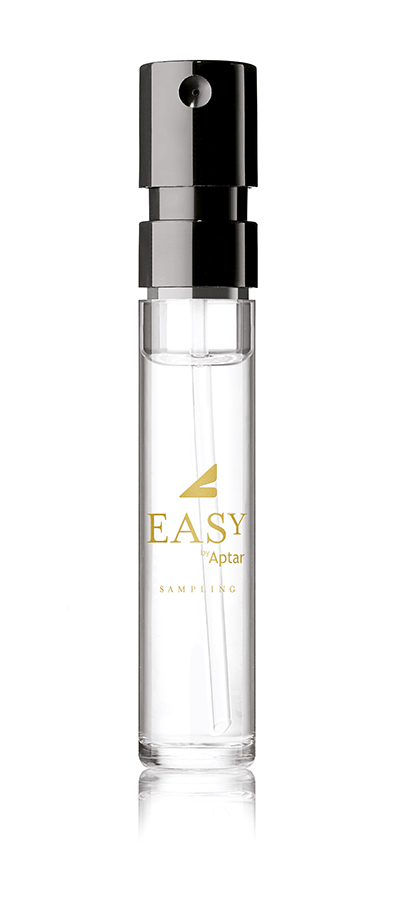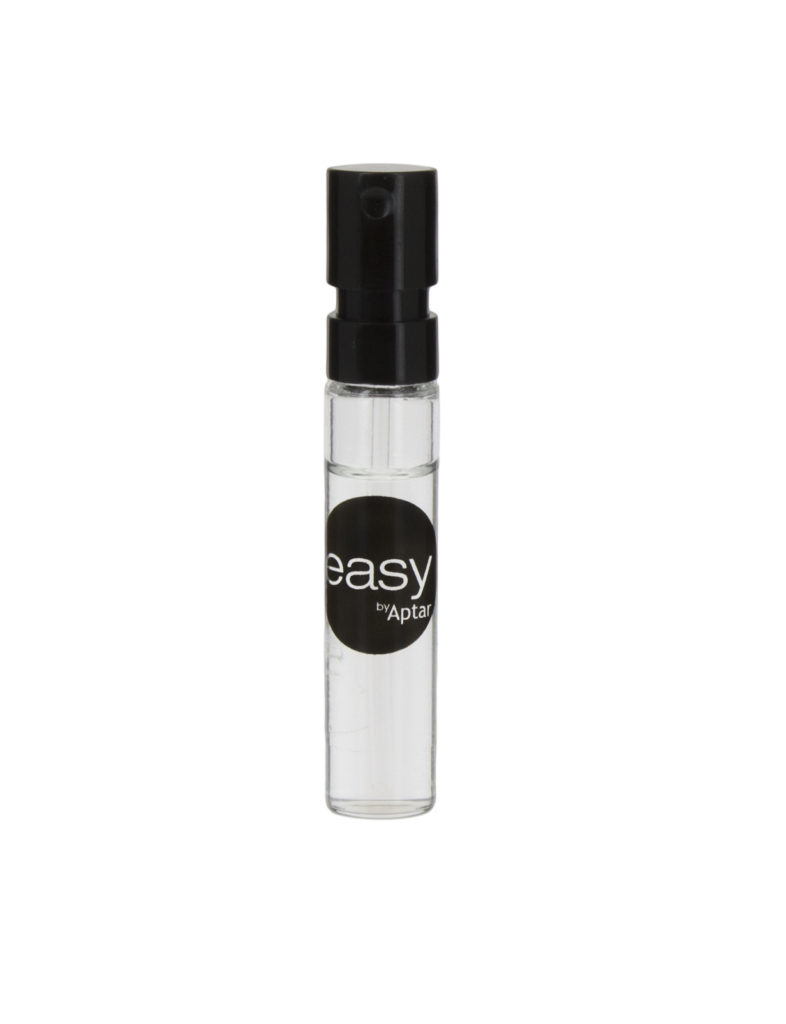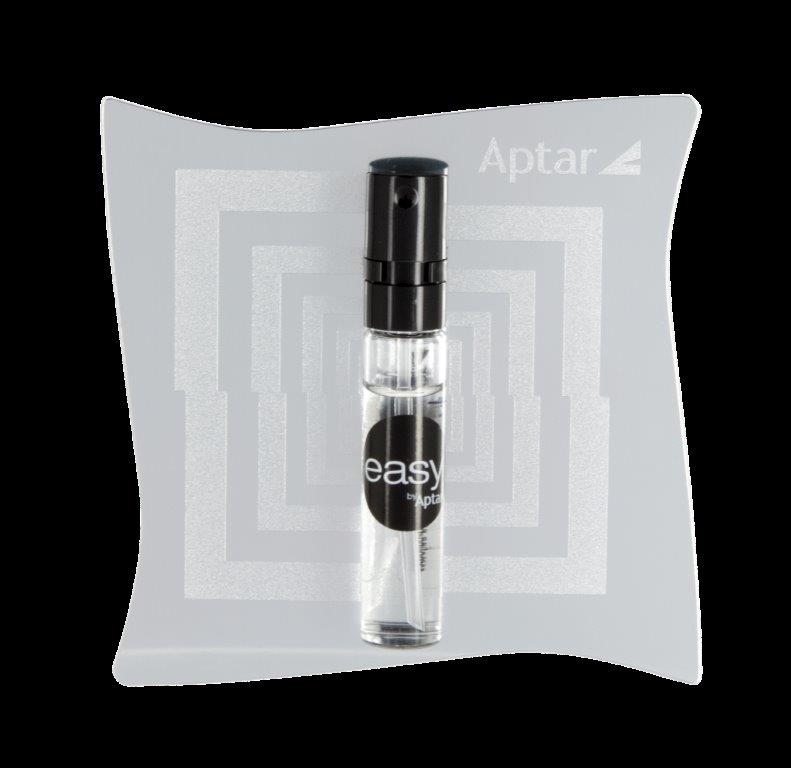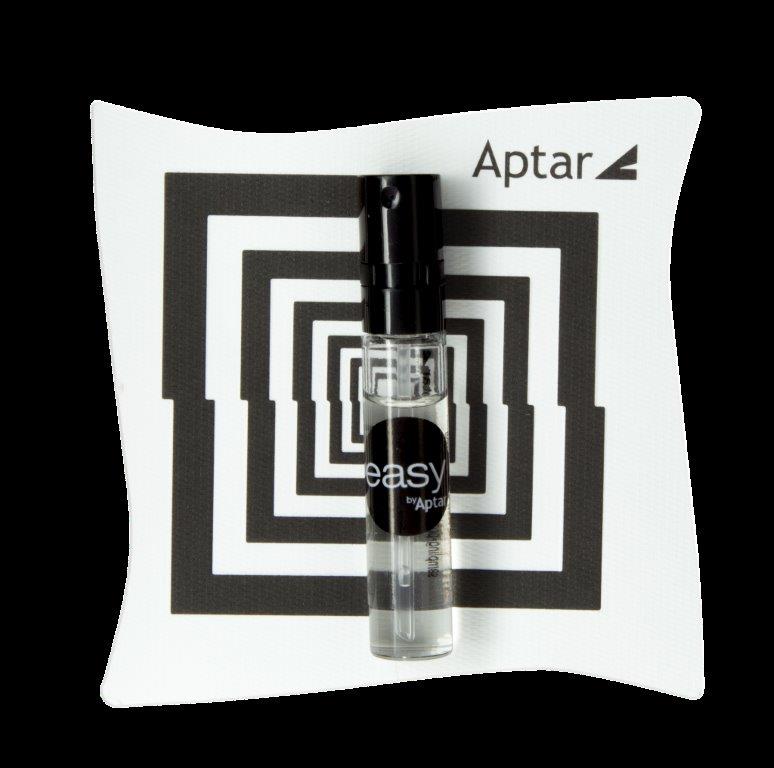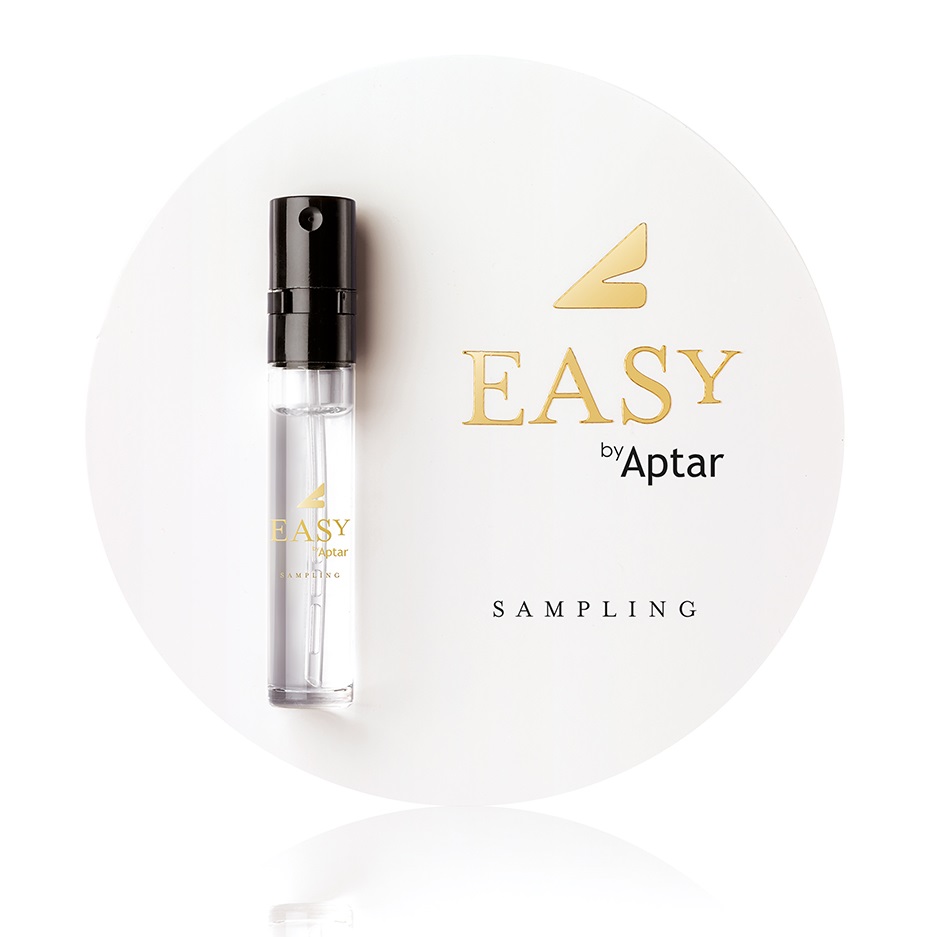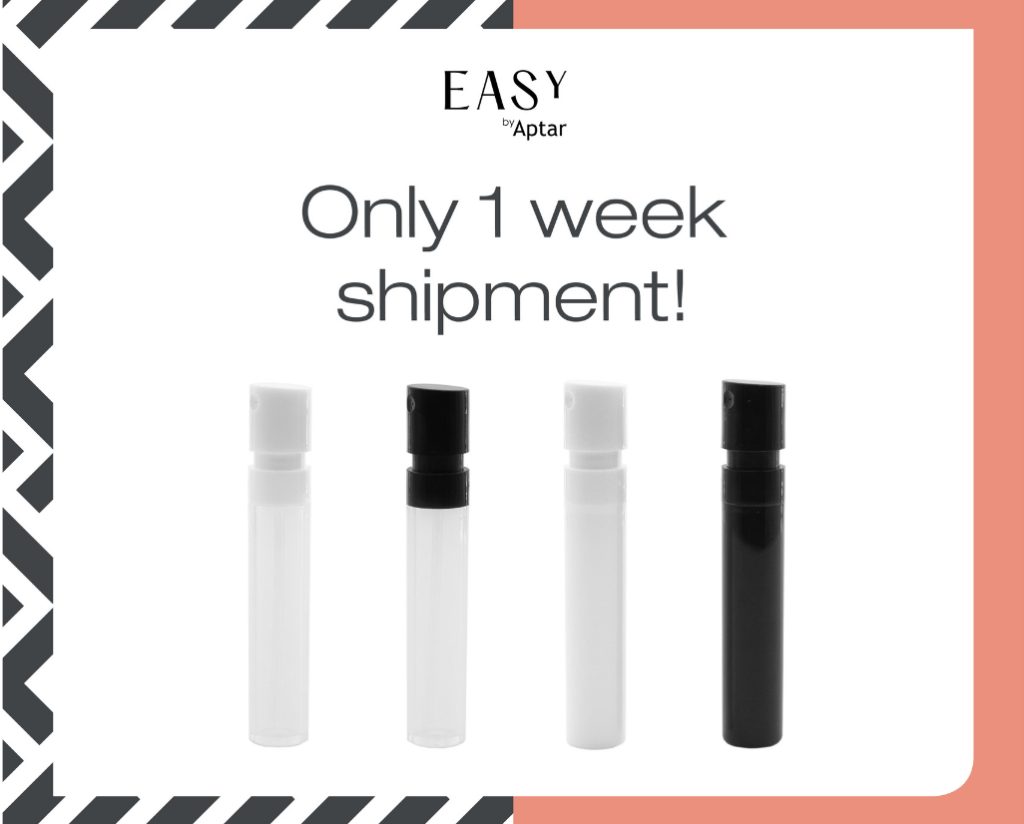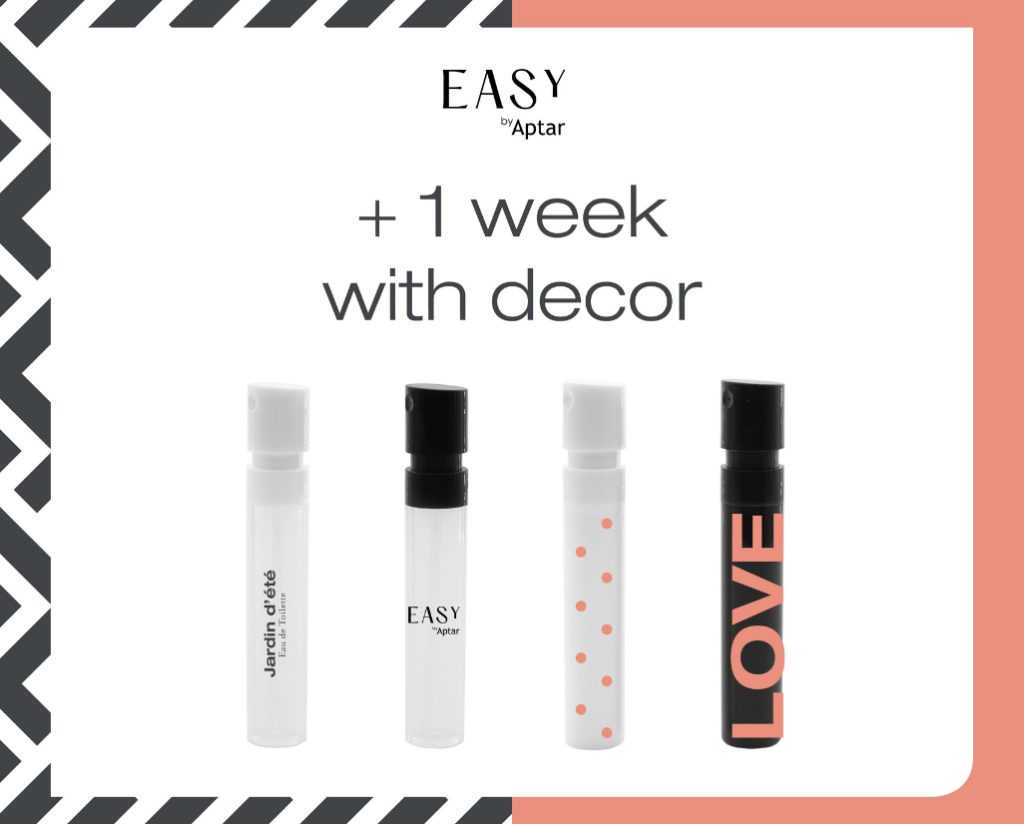 Why Choose Easy Spray?
Fast Shipment
Sustainable Sampling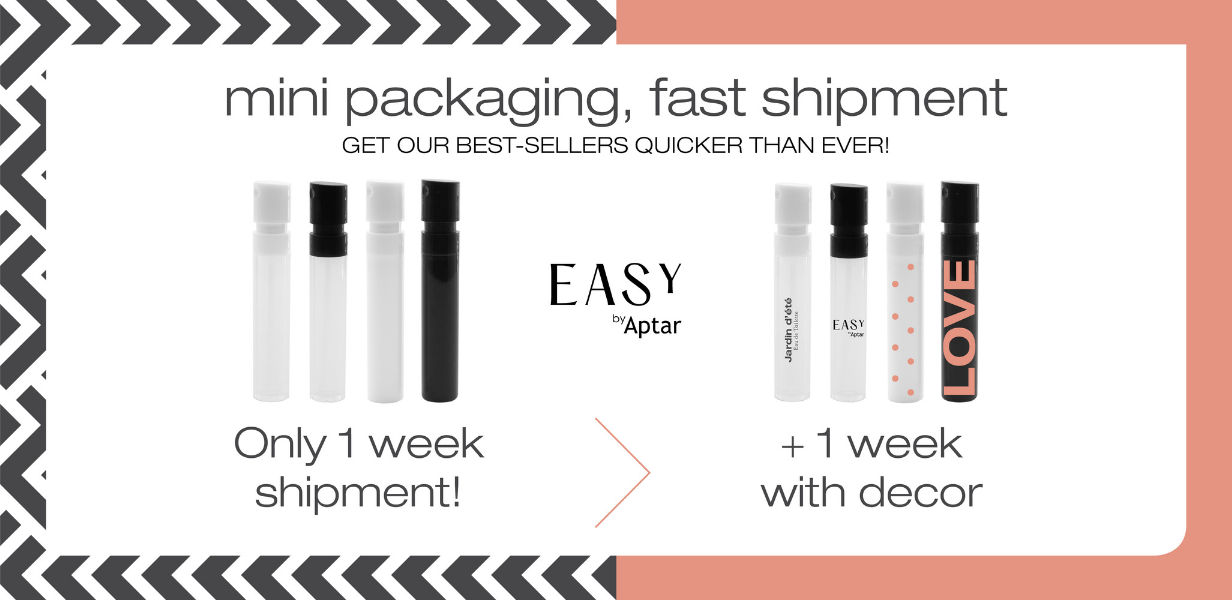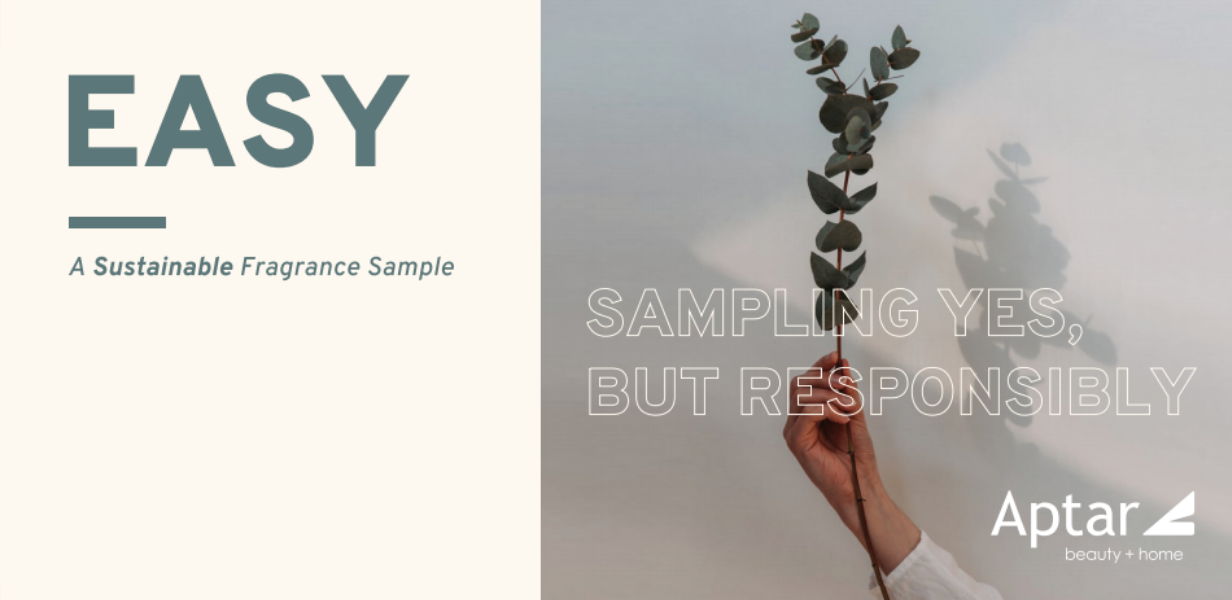 Our Easy mini packaging is also available in PCR material (post-consumer resin)
Applying and wearing fragrance is an intimate experience that is unique to each consumer.
The rituals of our daily routine, are nurtured by our personality, our culture, our environment and the very essence of our perfume. We invite you to explore our Ritual Collection, where every detail is designed to offer you the experience desired.
Find Peace of Mind Throughout Your Development Life Cycle with Aptar Services
Explore How We Serve Your Market
Requesting information on Easy Spray Mini Packaging.