Vial Containment Solutions: Stoppers for Liquid and Lyophilized Drugs
Aptar Pharma's platform of vial stoppers for liquid drugs and lyophilization addresses your needs, ranging from single dose to large volume intravenous administration for biotech drugs, vaccines and small molecule delivery. Additionally, our full range of services support your drug development and accelerates your time-to-market.
At Aptar Pharma, we are shaping the future of injectables, together with our Pharma partners.
Discover our Vial Containment Solutions and Injectables Portfolio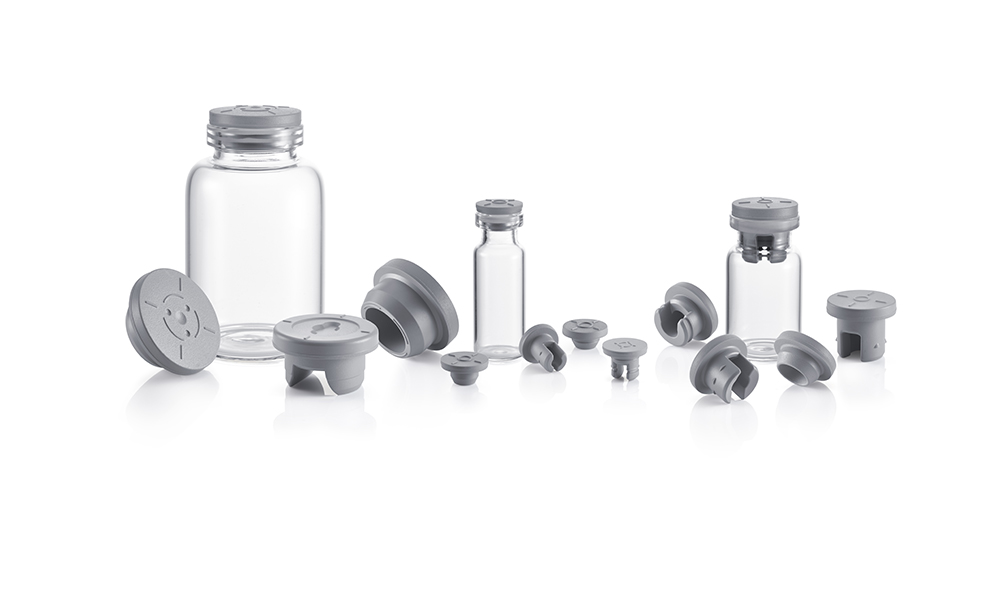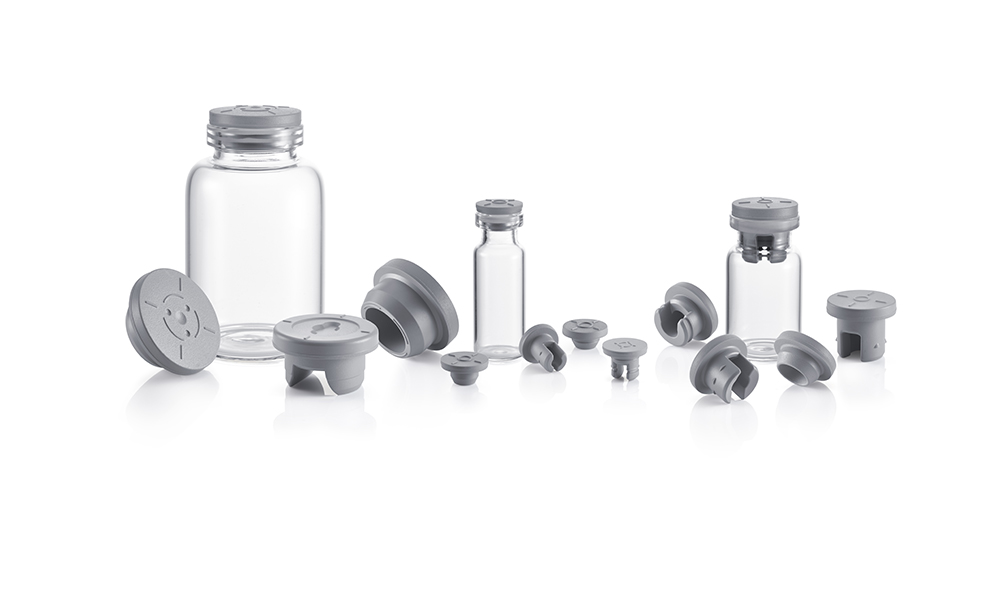 Platform of Vial Stoppers for Liquid and Lyophilized Drugs
How can decades of expertise support your drug development and help guarantee your patient's safety?
Leveraging over 50 years of expertise in rubber formulation and manufacturing, Aptar Pharma's full range of stoppers offers optimized chemical and functional properties to ensure your doses remain safe from the time of filling to patient delivery.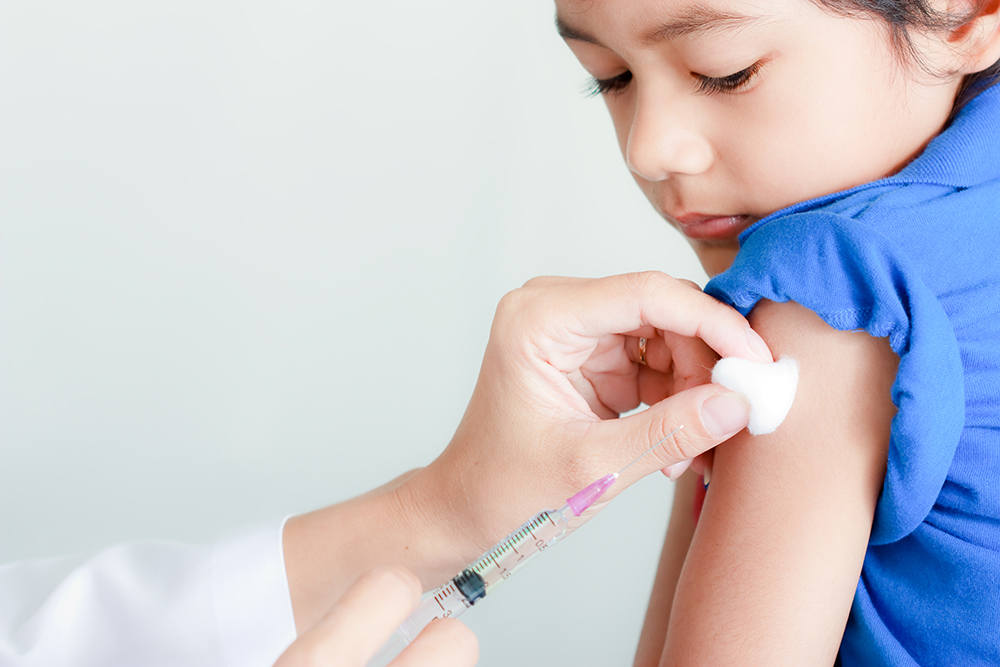 Our stoppers meet your most stringent needs
Our range of vial stoppers includes PremiumCoat® ETFE film-coated solutions for sensitive drugs, and PremiumFill® quality assurance for increasing your operational efficiency and patient safety.
All our stoppers are delivered Ready-to-Sterilize (RTS) or Ready-to-Use (RTU) with sterility guaranteed to improve your operational efficiency. Our solutions can be packaged in standard bags or in a variety of Rapid Transfer Port bags for direct connection to your isolators.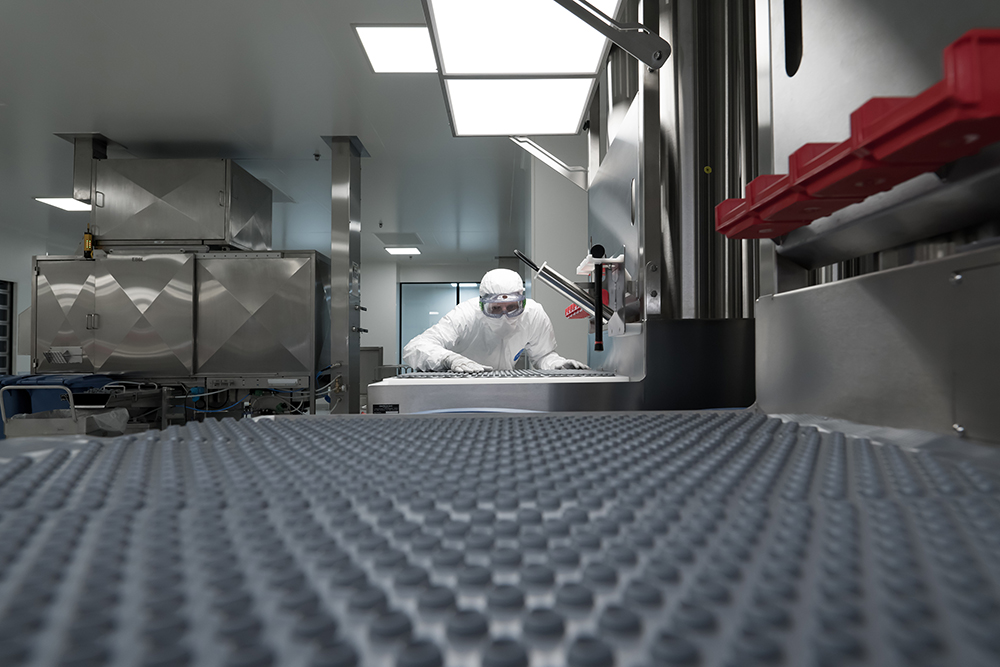 Our capacity expansion secures your supply and quality
We are increasing our production capacity in both France and the United States to support growing Pharma needs and to ensure our customers' supply is secure. We implement robotization in our cells, digitalize our processes and partner with you to guarantee your project's success.
At Aptar Pharma, we are transforming the expectations of what an injectables partner can be.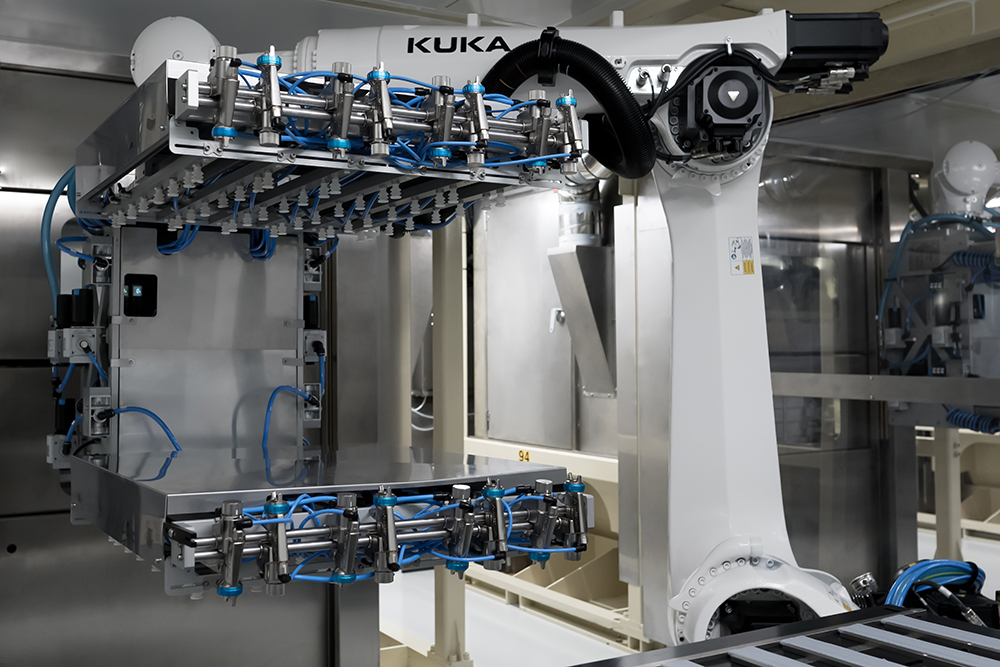 Aptar Pharma Stoppers & PremiumCoat® Solutions
Vial Stoppers
Lyophilization Stoppers
PremiumCoat®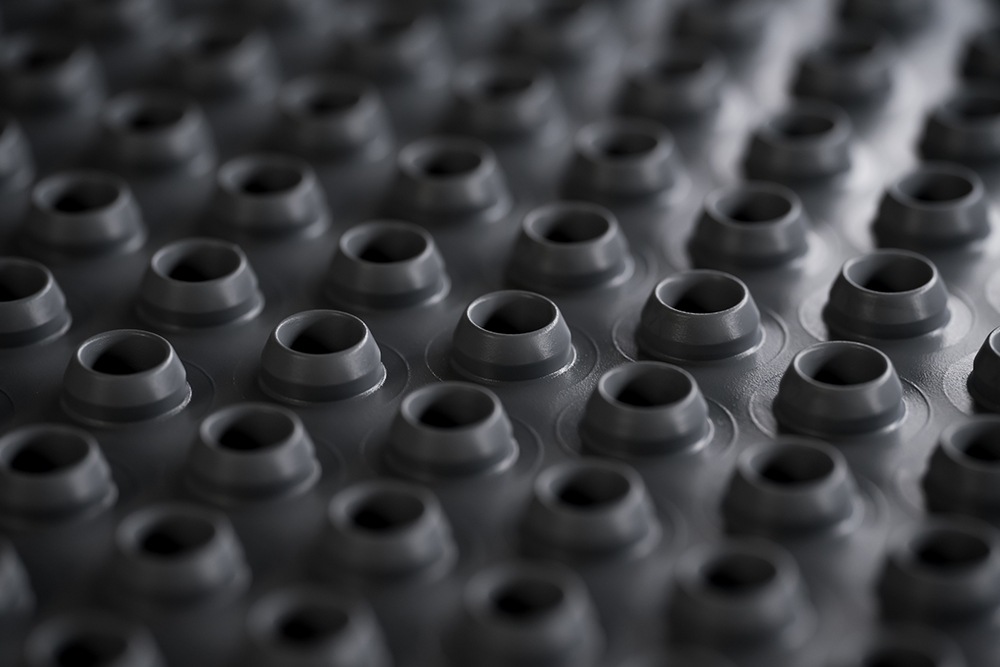 Solutions for single dose, multidose and intravenous delivery
Our vial stoppers leverage our state-of-the-art Bromobutyl for low extractables & leachables, and our Chlorobutyl for non-buffered/acidic drugs, to ensure compatibility with the drug throughout its lifecycle.
Our stoppers are compatible with ISO vials, with either Non-Blowback or European Blowback-specific designs.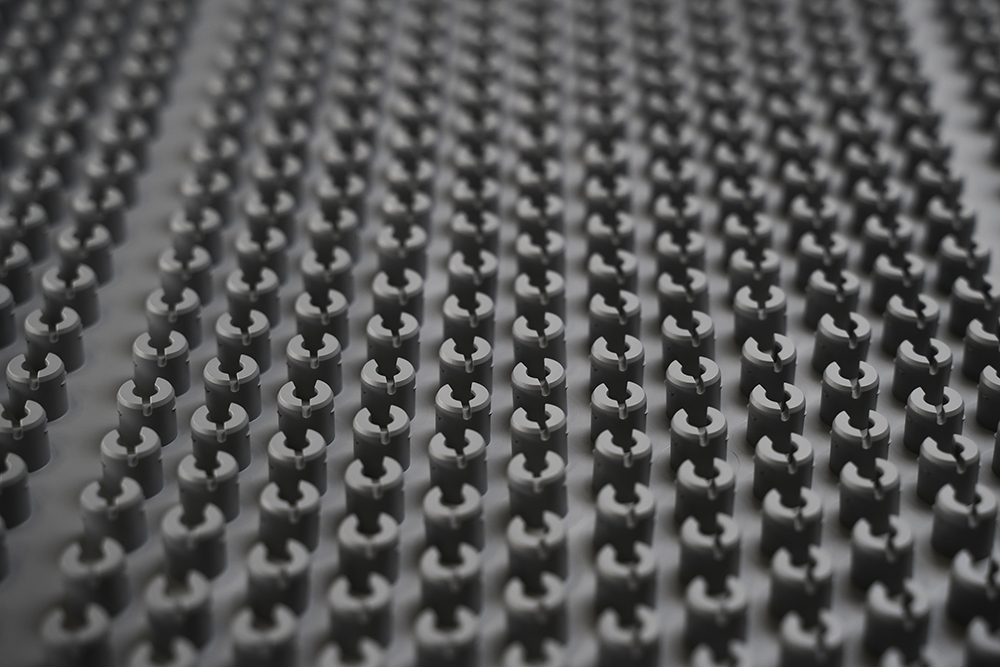 Ensuring long-term integrity for lyophilized drugs
Our market-proven Bromobutyl offers low residual moisture and minimized water permeation to protect the integrity of lyophilized drugs.
Our two-legged and igloo designs are combined with preplacement features and rough surface treatments to facilitate the lyophilization process, and to limit the risk of sticking on lyophilization shelves.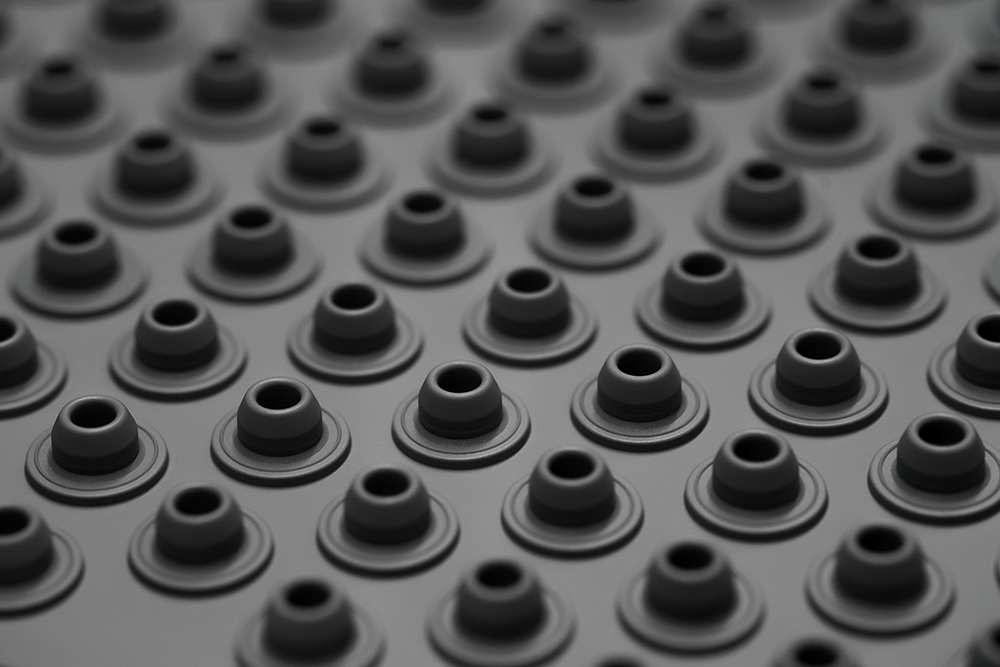 Premium protection for your most sensitive drugs
Our PremiumCoat® platform combines our pure Bromobutyl formulation with our market-proven ETFE film-coating and state-of-the-art finishing process to guarantee our lowest level of extractables & leachables, and optimal particulate cleanliness.
The proven functional properties of PremiumCoat® help ensure the drug remains protected from drug filling through to patient administration.
Vial Stoppers for Biotech Drugs, Vaccines and Small Molecule Delivery
Biologic Drug Delivery
Our pure Bromobutyl formulation and PremiumCoat® ETFE film-coated stoppers protect sensitive drugs from extractables & leachables, and are ideal solutions for anticipating vial-to-prefilled (V2P) lifecycle management strategies.
The functional performance of our formulation combined with our versatile designs ensure that the drug remains safe from the time of filling to patient administration.
Single Dose and Multidose Vaccines
Our versatile, market-leading, Bromobutyl formulation, can be combined with our PremiumCoat® ETFE film coating to protect the most sensitive vaccines. Its functional performance enables multi-piercing, supporting safe vaccination campaigns.
Our Chlorobutyl formulation, trusted on the market for over 20 years, limits the generation of particles on high-speed filling lines.
Small Molecules and Generic Delivery
Our Halobutyl formulations offer a versatile panel of solutions that can accommodate aggressive solvents, unbuffered solutions and acidic drug formulations.
Our designs and surface treatments enable high-speed filling and promote efficiency during lyophilization cycles.
With our large production capacity, we secure long-term supply to derisk your projects and ensure patients safely receive their critical doses.
Supporting Your Drug Development Needs With Data, Service Packages and Beyond
At Aptar Pharma, we understand the importance of supporting you, our Pharma partners, as you choose and validate your packaging components.
PremiumCoat® Data Packages provide you with all the information, test data and analysis you will need to understand our solution's performance and help you make a fact-based decision when choosing PremiumCoat®. These data packages include glass container compatibility data (ie. Container Closure Integrity testing, pop-off testing…), simulation studies to help anticipate potential issues linked to leachables, and the full extractable file for regulatory submission.
PremiumCoat® Service Packages leverage the capabilities of our Aptar Pharma Service Companies, providing end-to-end support for your drug development process and validating your choice of primary packaging for your drug.
Aptar Pharma and our service companies can also support your specific development needs:
Aptar Pharma Services: Device development, project management support and any customizations that you may need
Gateway analytical: Analytical services, Extractable & Leachable tests, CCIT testing, particulate detection and more
Noble: Human factors studies, adherence programs and patient onboarding programs
Although our solutions are designed to be versatile, we understand that each project may require a tailor-made approach. In these instances, Aptar Pharma's experts can help you evaluate your needs, and design customized components and services that will ensure your success.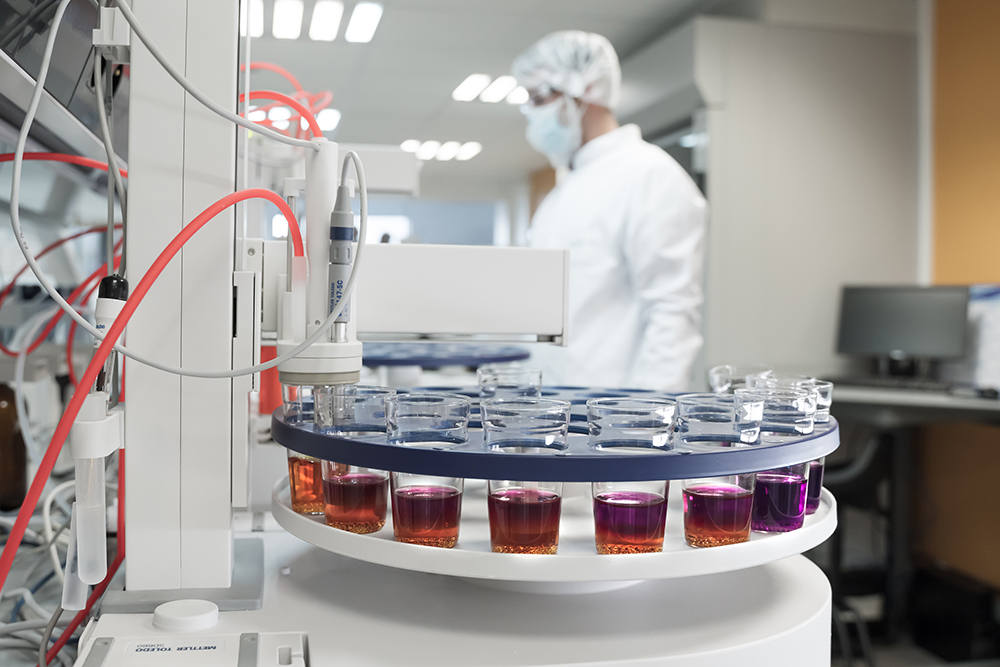 Our Versatile Platform of Products
Versatility and Performance with Aptar Pharma's Vial Containment Solutions
Contact Aptar Pharma's expert team today to learn more about our platform of vial containment solutions to support your drug development.
We Offer World-Leading Support Services for You at Every Stage of Your Product Development
Explore How We Serve Your Market
Requesting information on Vial Containment Solutions: Stoppers for Liquid and Lyophilized Drugs.