PremiumCoat® ETFE film-coated vial stoppers and syringe plungers
Pre-filled Syringe Components, Vial Components
Pharma
The PremiumCoat® platform of components and services combine a pure elastomer formulation, a state-of-the-art process and an ETFE film-coating technology to maintain the integrity of sensitive injectable drugs.
PremiumCoat® reduces extractables and leachables to improve the compatibility with the drug and accelerates drug-development programs while ensuring patient safety.
We are expanding our manufacturing capabilities worldwide to ensure your security of supply from drug development through to market launch.
We are shaping the future of injectables, together with our Pharma partners.
Download PremiumCoat Brochure
Discover our PremiumCoat solutions and Injectables portfolio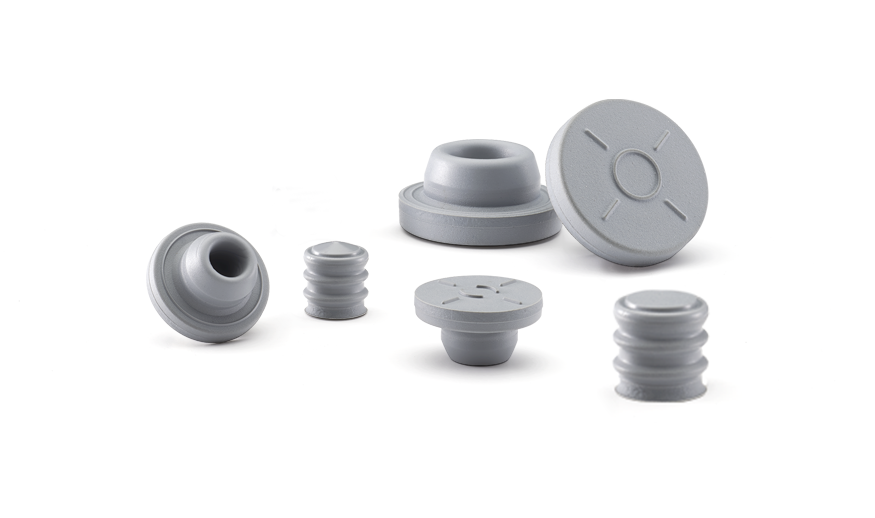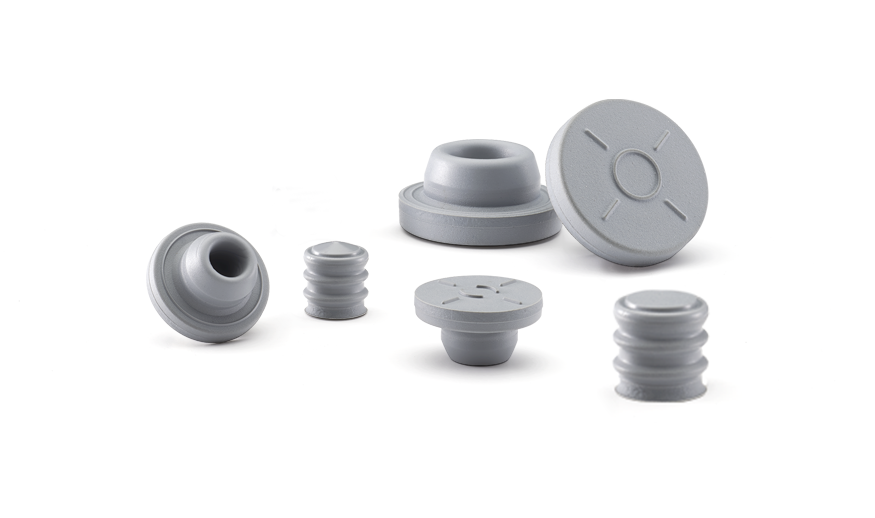 PremiumCoat®
ETFE Film-Coated Solutions
Protect Your Drug & Your Patients
Protecting Sensitive
Injectable Formulations
with High-Performance Closure Solutions
Our Premium approach to ensuring drug integrity and patient safety
We know that for our pharmaceutical partners, a huge amount of effort and intellectual property is wrapped into the development and formulation of an injectable drug.
The potency and purity of that drug formulation must also be maintained up until the point of delivery to treat patients efficiently.
At Aptar Pharma, we have developed an extensive portfolio of products and services to support this requirement, including PremiumCoat®, our best-in-class ETFE film-coated vial stoppers and syringe plungers for injectable drugs.
Designed with security, compatibility, integrity and stability in mind
Any weaknesses in the closure components that are in contact with both the drug and the primary container can compromise formulations' integrity and increase the risk of costly product recalls. Aptar Pharma's PremiumCoat® provides pharma partners with the reassurance that particulate contamination and extractables & leachables will not jeopardize the purity of sensitive drug products, such as biologics and vaccines.
As robust, proven closure solutions that are compatible with a wide range of vial designs, PremiumCoat® expedites the choice of primary packaging for injectables, reduces development risk and speeds products to market while ensuring patient safety and lowering the risk of costly product recalls.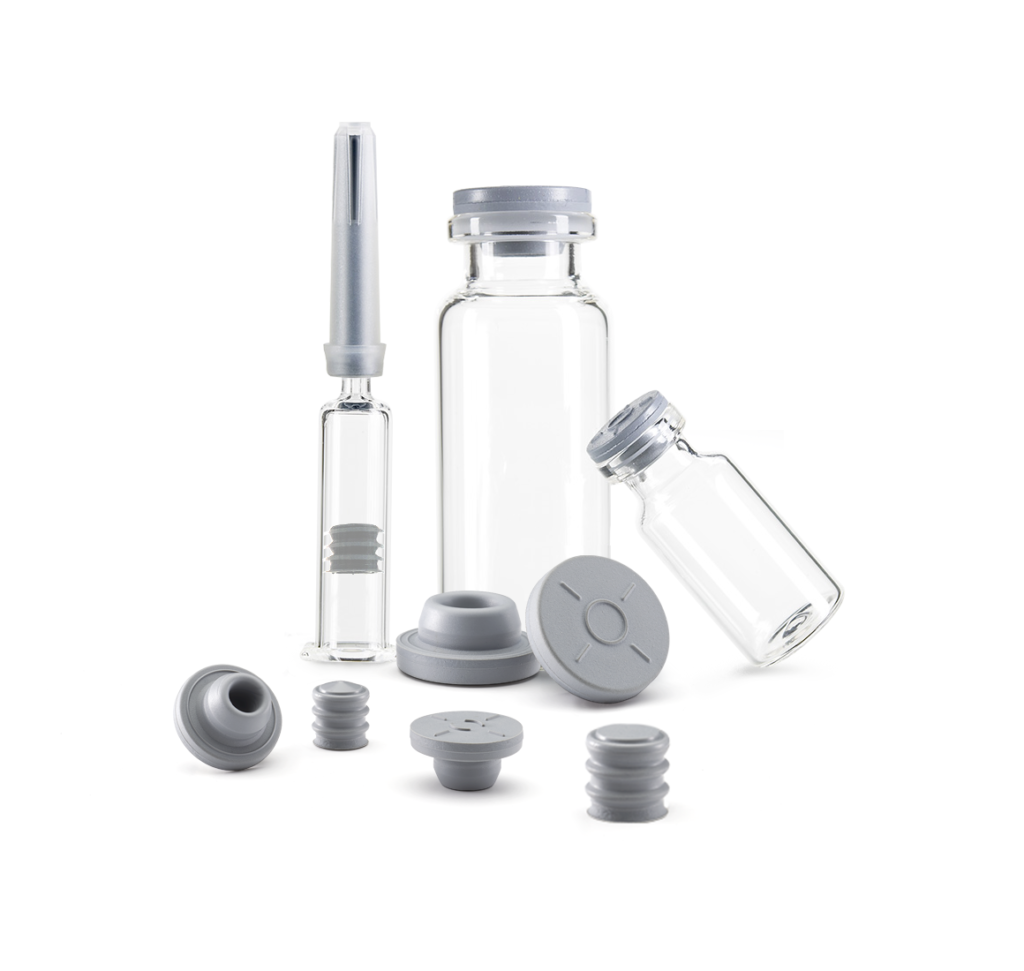 Components that incorporate market-leading expertise and manufacturing excellence
Formulated and engineered to the highest pharmaceutical standards, PremiumCoat® components uniformly share Aptar Pharma's market-proven bromobutyl formulation (6720GC). With few ingredients, this high purity elastomer delivers consistent chemical and mechanical properties, while the Ethylene Tetrafluoroethylene (ETFE) film coating forms an additional protective barrier between the drug and components.
PremiumCoat® components are manufactured following the highest standards within dedicated ISO 7 cleanroom environments. Our production lines feature 100% automated camera-inspection to further reduce defects, optimize quality control and minimize the risk of rejection on customer filling lines.
As well as being provided in Ready-To-Sterilize (RTS) packaging, PremiumCoat® can be delivered Ready-To-Use (RTU) gamma irradiated, the sterility being guaranteed by Aptar Pharma at the point of use to facilitate direct integration into sterile production environments.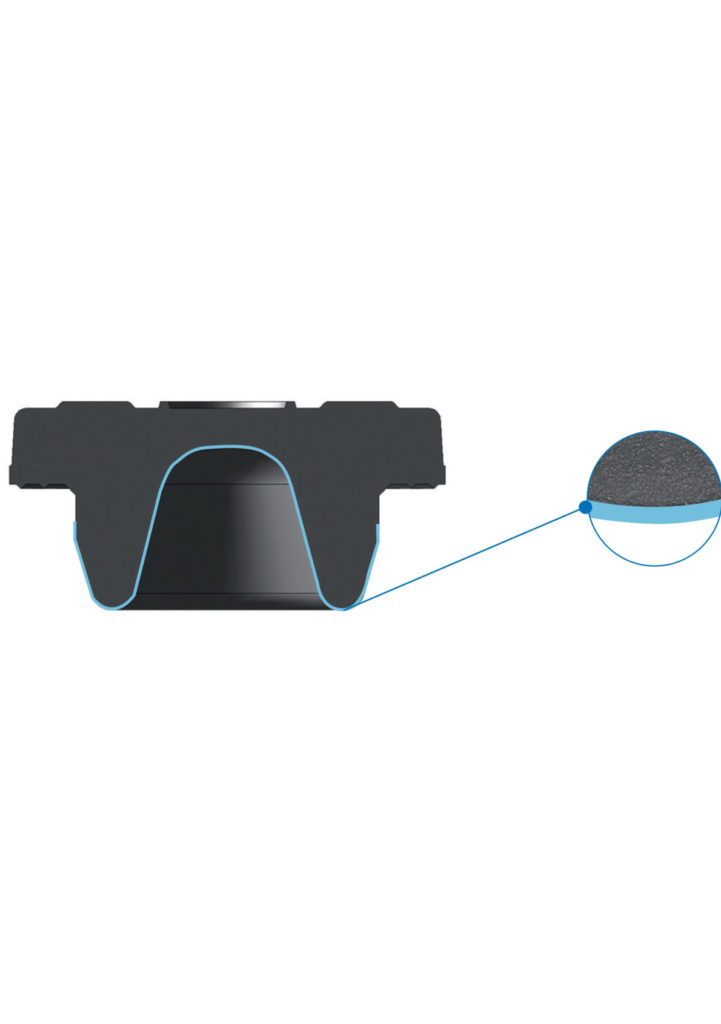 Promoting patient safety by protecting drug formulations
The ETFE film applied at the drug interface of PremiumCoat® vial stoppers and pre-filled syringe plungers forms a barrier that shields the drug formulation from the rubber. Across an extensive range of chemical tests, our PremiumCoat® coated components demonstrate consistently low levels of extractables and leachables, even after being exposed to a solution for two years. This reduces the risk of sensitive drugs deteriorating over time and ensures patients receive fully active doses.
The interplay between the properties of the film and Aptar Pharma's proprietary siliconization process was demonstrated to help limit the accumulation of silicon at the drug contact surface. This reduces the chance that free silicone migrates into the drug product, which may prevent the formation of aggregates that may be detrimental to drug efficacy and patients.
PremiumCoat® also benefits from a low Particulate Count Index (PCI), which provides further reassurance that foreign impurities will not contaminate your most sensitive drugs and compromise patient safety.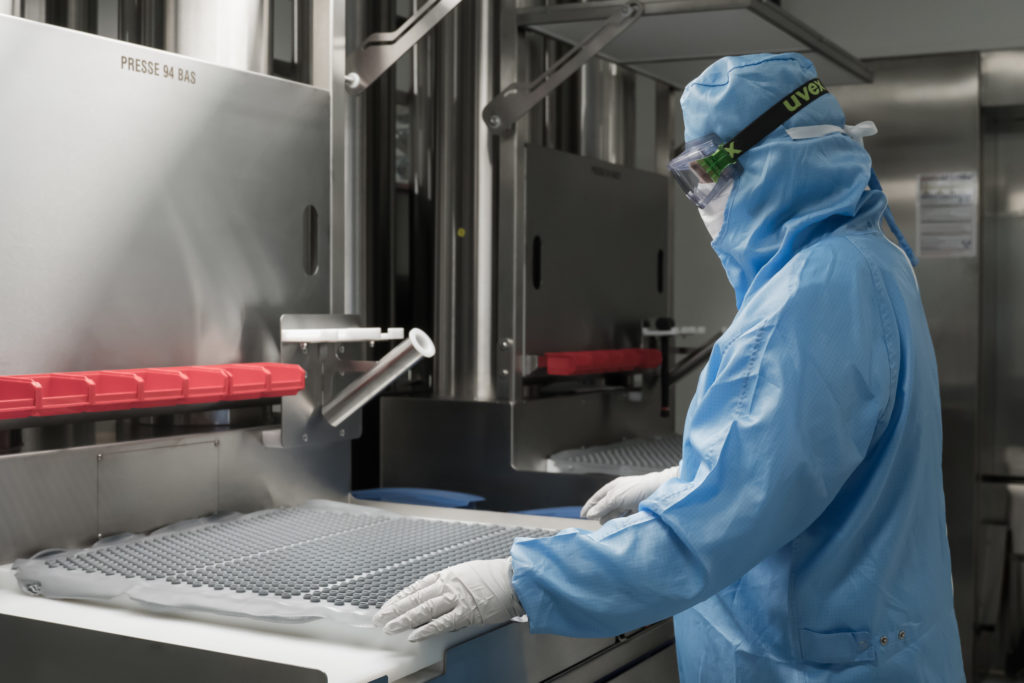 Engineered for a Perfect Fit and Optimal Functional Performances
Whether a drug formulation is destined for vials or pre-filled syringes, Aptar Pharma has designed
our PremiumCoat® solutions to be compatible with the most common
glass primary packaging options and filling machines.
Vial Stoppers
Pre-Filled Syringe Plungers
The compatibility of PremiumCoat® with market-standard vial types (with and without blowback) has been demonstrated. The stoppers maintain long-term container closure integrity (CCI) in trials down to -80°C and limit the risk of pop-off prior to crimping.
The resilience of the elastomer formulation helps prevent fragmentation and favors efficient self-sealing, to enable multi-piercing applications.
PremiumCoat® plungers can be processed by both vacuum and vent-tube stoppering methods without affecting the integrity of the ETFE film.
They also demonstrate consistent gliding and break-loose forces that are suitable to promote patient self-injection, even with highly viscous solutions associated with highly concentrated biological drugs and to facilitate auto-injector integration.
Supporting You with Service Expertise and Data Packages
At Aptar Pharma, we understand the importance of supporting our pharma partners when choosing and validating their packaging components.
PremiumCoat® Data Packages
Our experts developed PremiumCoat® Data Packages to provide you with all the information, test data and analysis you require to understand our solution's performance and help you make a fact-based decision when choosing PremiumCoat®. This includes glass container compatibility experiments as well as a simulation study to help anticipate potential issues linked to leachables. The full extractable file can be used for regulatory submission and save valuable time.
PremiumCoat® Service Packages
PremiumCoat® service packages leverage the capabilities of our Aptar Pharma Service companies, providing end-to-end support for your drug development process and validating the choice of primary packaging for your drug. Our experts guide you through the challenges that arise on the drug development pathway at the level you require, from component selection through to regulatory filing.
Though our solutions are designed to be versatile, we know that your projects may require a tailor-made approach. In these situations, Aptar Pharma's experts can help you evaluate your needs, and design customized components and services that will ensure your success.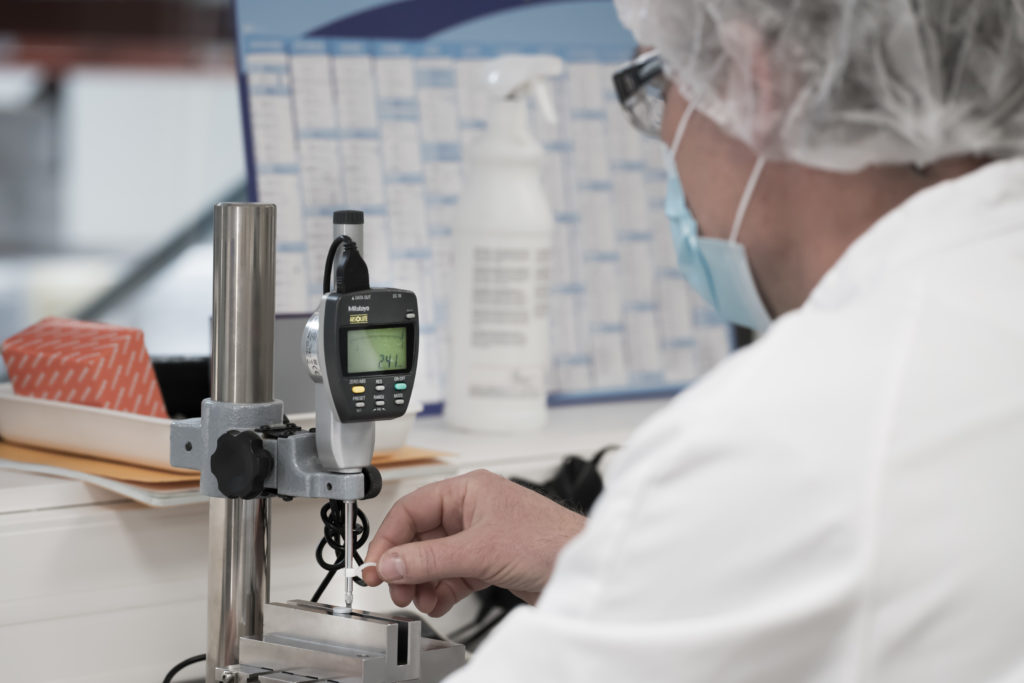 How PremiumCoat® Can Solve Your Containment Challenges
Safeguarding drug integrity and enhancing patient safety, PremiumCoat® offers proven closure solutions
that can be readily integrated into a variety of applications.
Biologics
Our ETFE coating on the elastomer components forms a barrier that protects against interactions between drug and container closure system, promoting the stability of complex biologics or biosimilars.
Vaccines
The ETFE film provides added protection for high-value, sensitive vaccines such as nucleic acid vaccines and viral vectors. Our components are adapted to multidose formats and resist fragmentation, to ensure drug integrity is maintained and particulate contamination risk is restricted.
Small Molecules
Whether for high-value molecules or formulations containing aggressive solvents, the combination of pure elastomer components and advanced ETFE coating offered by PremiumCoat® ensures small molecules are secured within the container, and interactions between the drug and the rubber are kept to a minimum.
Protection and Performance with PremiumCoat®
Contact Aptar Pharma's expert team today to learn more about how PremiumCoat® can accelerate and derisk your drug development program.
We Offer World-Leading Support Services for You at Every Stage of Your Product Development
Explore How We Serve Your Market
Requesting information on PremiumCoat® ETFE film-coated vial stoppers and syringe plungers.