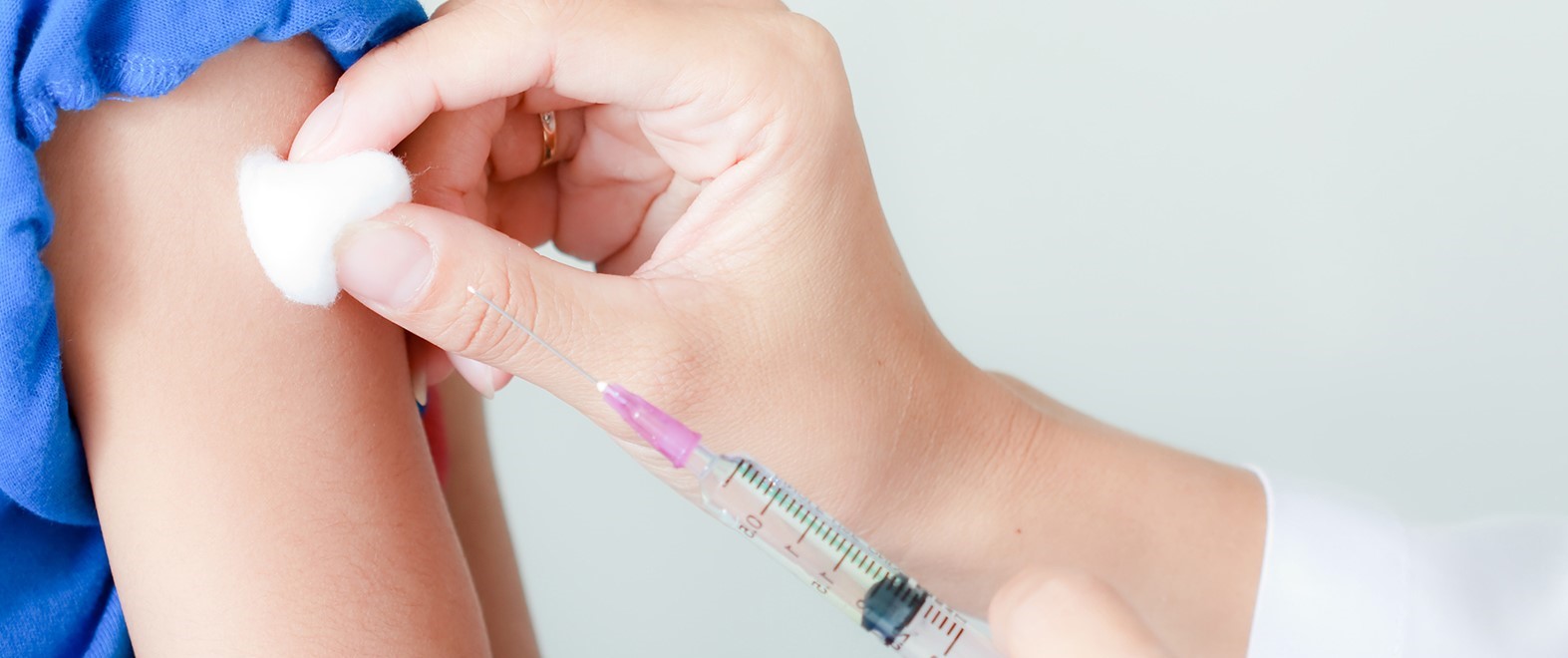 For over 50 years, Aptar Pharma has been providing best-in-class injectable components for Pre-Filled Syringe, vial and cartridge applications.
We are shaping the future of injectables, together with our Pharma partners.
Nasal Drug Delivery
Nasal Drug Delivery
Inhalation Drug Delivery
Inhalation Drug Delivery
Inhalation Drug Delivery
We have met these high-quality standards by developing industry-leading pure formulations, delivering a Premium quality offering, and derisking your drug development. This experience, coupled with our expertise and ongoing commitment to quality, enables us to deliver solutions to your injectable challenges, for optimal patient safety.
Aptar Pharma is improving the lives of millions of patients every day across numerous injectable application fields including biologics, small molecules, vaccines, antithrombotic, as well as animal health.
Discover Aptar Pharma PremiumCoat®, Our State-of-the-Art
ETFE Film-Coated Solutions for Sensitive Drug Developments
Your Partner of Choice for Best-in-Class Injectable Components and Solutions
Delivering the highest levels of quality to meet increasing requirements
The quality and compatibility of primary packaging components which are in contact with the drug product are essential to the stability and the performance of the drug product.
Our range of injectable solutions answers the highest quality standards for compatibility, cleanliness and sterility management to meet the increasingly demanding needs of our customers for their sensitive formulations.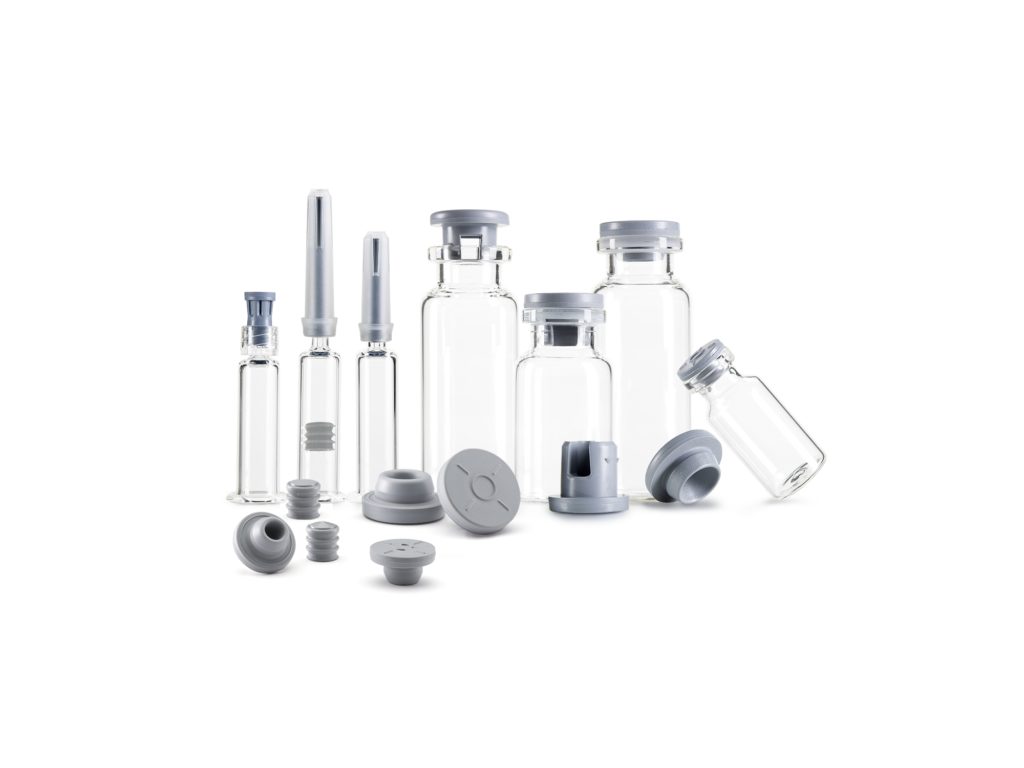 Pure, state-of-the-art elastomer formulations
The reliable sourcing of carefully selected ingredients combined with the development and state-of-the-art production of the most suitable and purest elastomer formulations dedicated to pharmaceutical use are key.
We have set the standards in injectable components with our proprietary, pure and ultra-clean elastomeric formulations offering the lowest levels of extractables and leachables.
Thanks to our in-house expertise, we continue to develop innovative formulations offering a balance of both mechanical and physical properties with the fewest possible ingredients, ensuring the best results in terms of chemical inertness, ideal for our customers' sensitive drugs.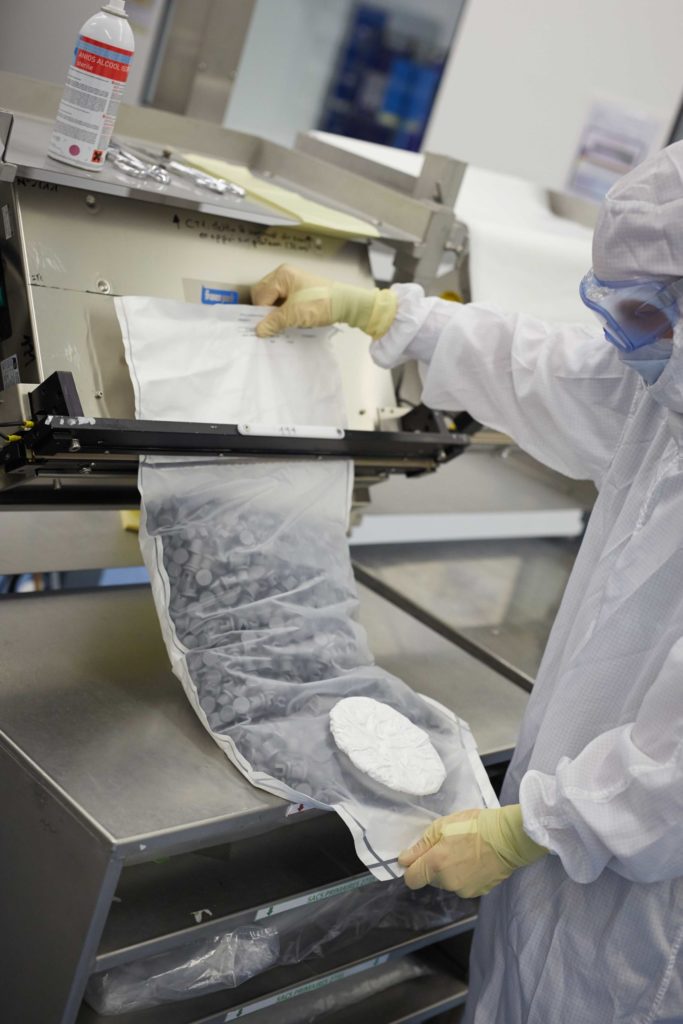 Complete solutions for Pre-Filled Syringe & Auto-injector developments
Recognized as global leader in the Rigid Needle Shields, our patented RNS components, along with plungers and tip caps, provide a complete solution for pharmaceutical Pre-Filled Syringe and Auto-injector developments.
Our high-performance, latex-free needle shield formulations are used by all the major glass system manufacturers and leading pharmaceutical companies across numerous vaccines and injectable therapies.
We incorporate patient and HCP feedback in our auto-injector developments to ensure that they can be used safely, accurately and conveniently by patients in a non-medical environment, such as the home or office. We also provide high-quality cartridge solutions. Whether your drug products are dental anesthetics or biologics such as insulin, we have the cartridge plunger you need.
Vial containment solutions for optimal protection of your sensitive drugs
Elastomeric components are critical parts of container closure systems, and making the right choice is essential. Our complete range of proven solutions include small and large volume parenteral, lyophilization and diagnostic stoppers, providing optimal protection for your sensitive drugs.
Designed and manufactured in a wide range of exacting, pure formulations, our high inertness vial rubber stoppers are available in coated, non-coated, standard and textured, from standard to the tightest particulate specifications.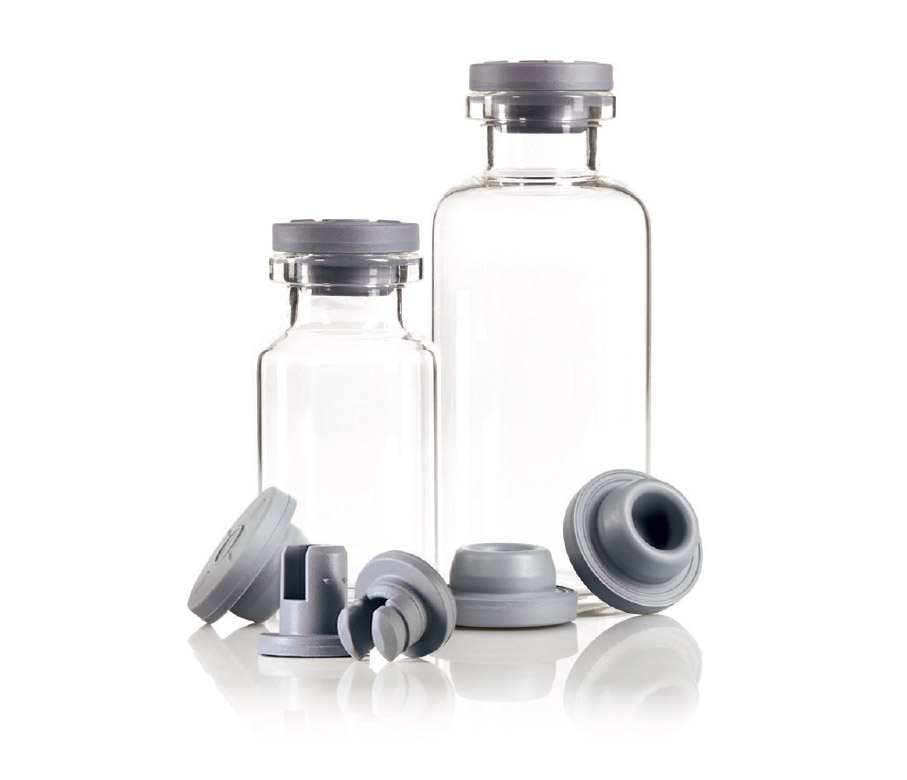 Premium Quality Offering, to Accelerate and Derisk your Drug Product Development
Our Premium offer takes our commitment to improving quality to a higher level. We are able to deliver injectable components with increasing levels of particulate reduction depending on your needs, giving you an even greater level of reassurance. These added-value solutions meet the most stringent market requirements around the development of complex and highly sensitive drug formulations:
PremiumCoat®
PremiumCoat® range of coated elastomeric stoppers offers an approved, state-of-the-art elastomeric formulation with the highest possible levels of purity. The surface of the elastomer is coated during the manufacturing process with a thin fluoropolymer film barrier film covering the drug contact area.
PremiumFill®
PremiumFill® is a guaranteed specification, resulting in lower embedded particles, improved particulate cleanliness and an overall reduction in defects.
PremiumVision™
PremiumVision™ is a guaranteed quality commitment using an in-line, automated vision inspection system designed to further validate against critical defects for PremiumFill®.
Ready-to-Use (RTU)
Ready-to-Use (RTU) Gamma combines an unrivalled reduction in particulates with guaranteed Gamma sterility, delivered ready-to-use to the point of use.
Customized & connected solutions for your unique needs
Need something custom-made? Aptar Pharma can design customized product solutions according to your specific requirements, to answer your next injectable challenge.
Our expanding range of connected injectable solutions are enabling real change at an individual and global level, to increase patient engagement and dose adherence, and helping to improve overall health outcomes.
World leader in elastomeric valves for Medical Devices
We are the world leader in elastomeric valve manufacturing, with over 37 billion produced to date, and our patented product designs have multiple applications. As an innovative solutions provider we are manufacturing elastomeric and plastic valves, seals, and other fluid-flow products for a wide range of fluid management systems. Specialized in Liquid Silicone Injection Molding (LIM) and thermoplastic assembly, we produce and deliver high quality, multi-component assemblies to our customers.
Injectable Product Solutions
We have been setting the standards in injectable drug delivery for decades, offering a wide range of high-quality, market-leading components for all your injectable challenges. We partner with major pharmaceutical and biotechnology companies, and offer a wide range of injectable components as well as support services, including analytical testing, regulatory support and post launch support.
We Have a Broad Range of Value Added Services to Accelerate and Derisk Your Drug Product Development.
Start a Project With Us
We Thrive on Transforming Ideas into Opportunities – Let Yours be Next.