Webinars, Pharmaceutical
Towards a More Sustainable Future with Metered Dose Inhalers
Developing low carbon pressurized metered dose inhalers (pMDIs) is a key target for pharmaceutical companies pursuing aggressive Net Zero timelines and working towards greater sustainability. This webinar explores how the pharmaceutical industry's use of propellants has evolved in the drive for greater sustainability thereby reducing the carbon footprint of pMDIs, an essential therapeutic for respiratory disease control. The impact that pMDIs have on the environment today is discussed and suggestions are made regarding possible areas of improvement, drawing on lessons learned from the transition from CFCs to HFAs. Aptar Pharma is actively involved in research into the use of alternative propellants for low carbon pMDI development focusing on how device design will need to be modified to accommodate the leading candidates.
September 28, 2021
3:30 PM London / 10:30 AM New York
1 Hour
Presented by
Chris Baron
Dr. Jag Shur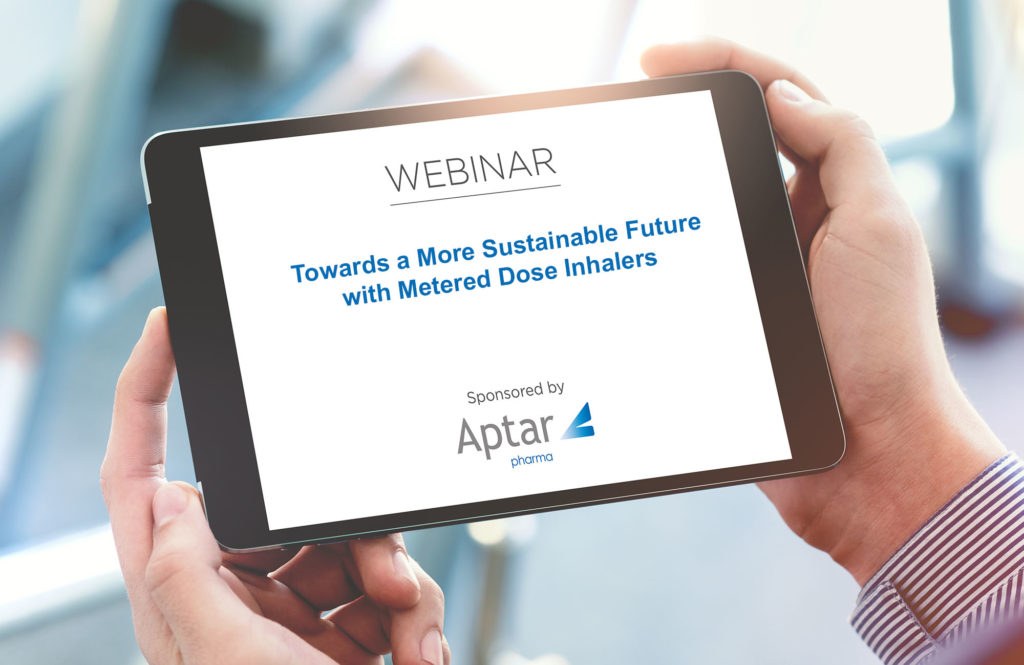 Subscribe to Email Updates
Submit your email address below and stay up to date with the latest industry insights.
Related Articles
Requesting access to Towards a More Sustainable Future with Metered Dose Inhalers.