Bottom-Fill Airless Packaging for High-Viscosity Formulas
Macro is a bottom fill airless packaging system that features our patented, all plastic pump, making it optimally compatible with a wide range of formulas. With 3 different bottle shapes (Slim, Oval, Compact) and a wide variety of coloration and decoration options, Macro can be easily adapted to mix and match for a the needs of a full product line. The airless technology guarantees the protection of even the most fragile formulas.
This airless range has multiple sustainable certifications including a high recyclability score** (96% to 97%, rating "Class AAA" qualification for recyclable content by CYCLOS-HTP), and compliant with EcoCert and Cosmos standards for organic and natural cosmetics.
Macro has an excellent product evacuation rate (90%) and leakproof 360° dispensing. Macro Slim is e-commerce capable* and ISTA-6 complaint.
Key Features:​
Volume: from 50 to 200 ml
Bottom fill, patented airless piston system
Several actuator and cap and bottle shapes (Slim, Compact, Oval) available
Finishes: Matte, Shiny
Broad range of coloration and decoration options
Production Ready: EMEA, NA
*Ista-6 Overbox Testing Compliant. Test results may vary based on container shape, container size and sample formula.
**Raw, natural packaging without decoration or label.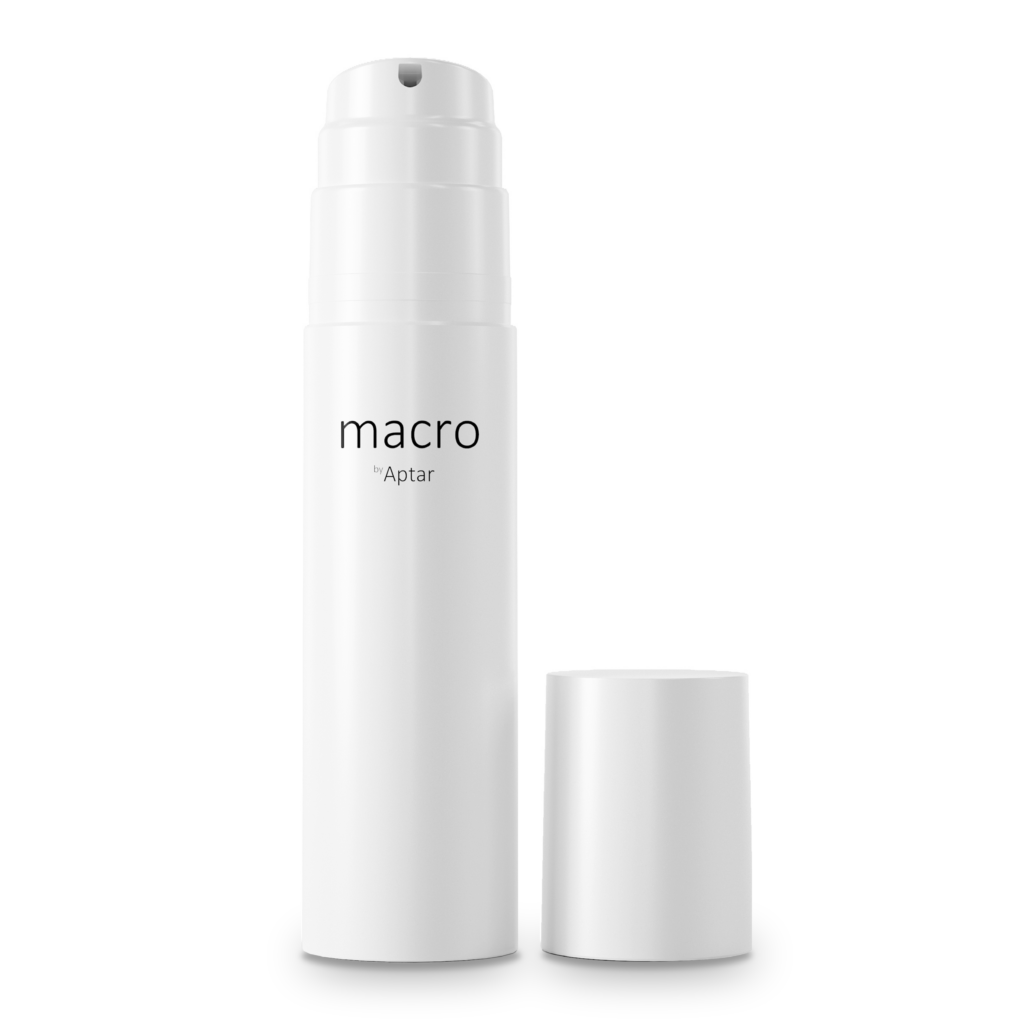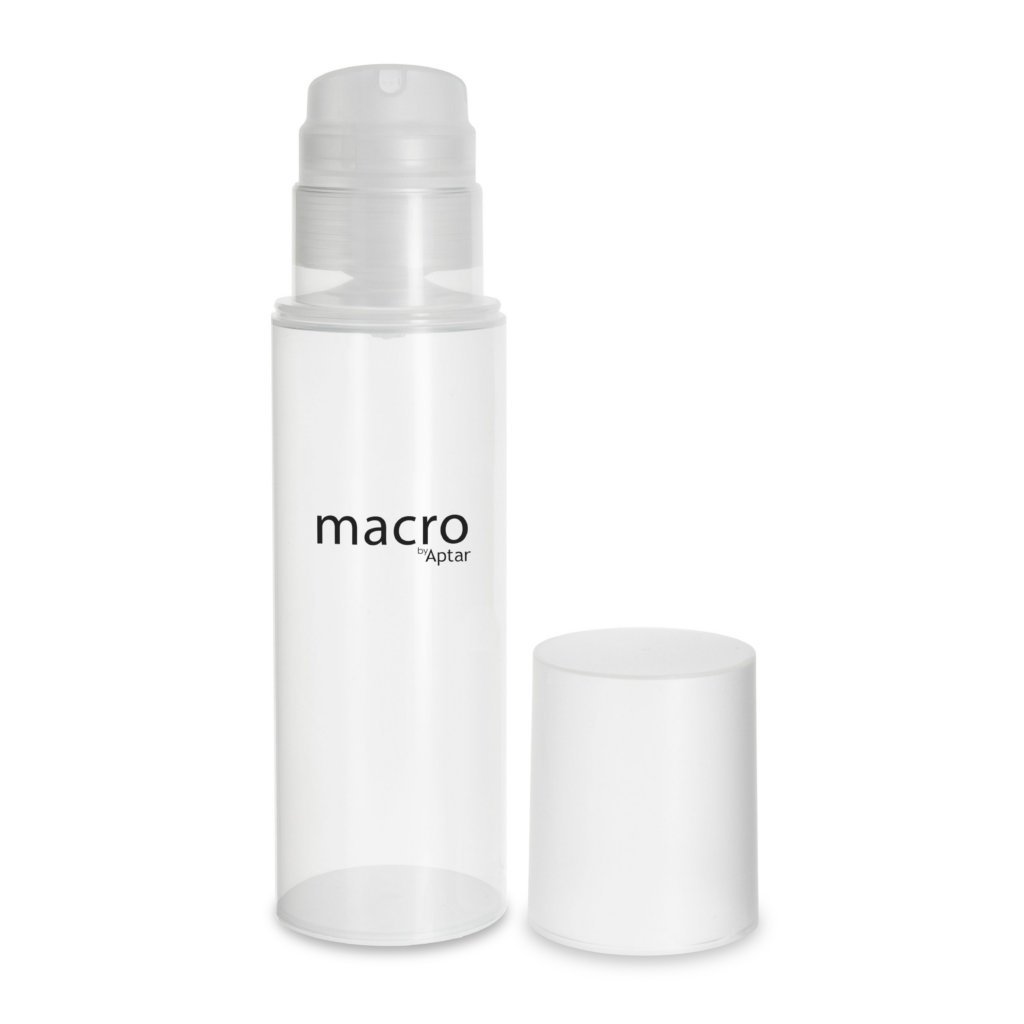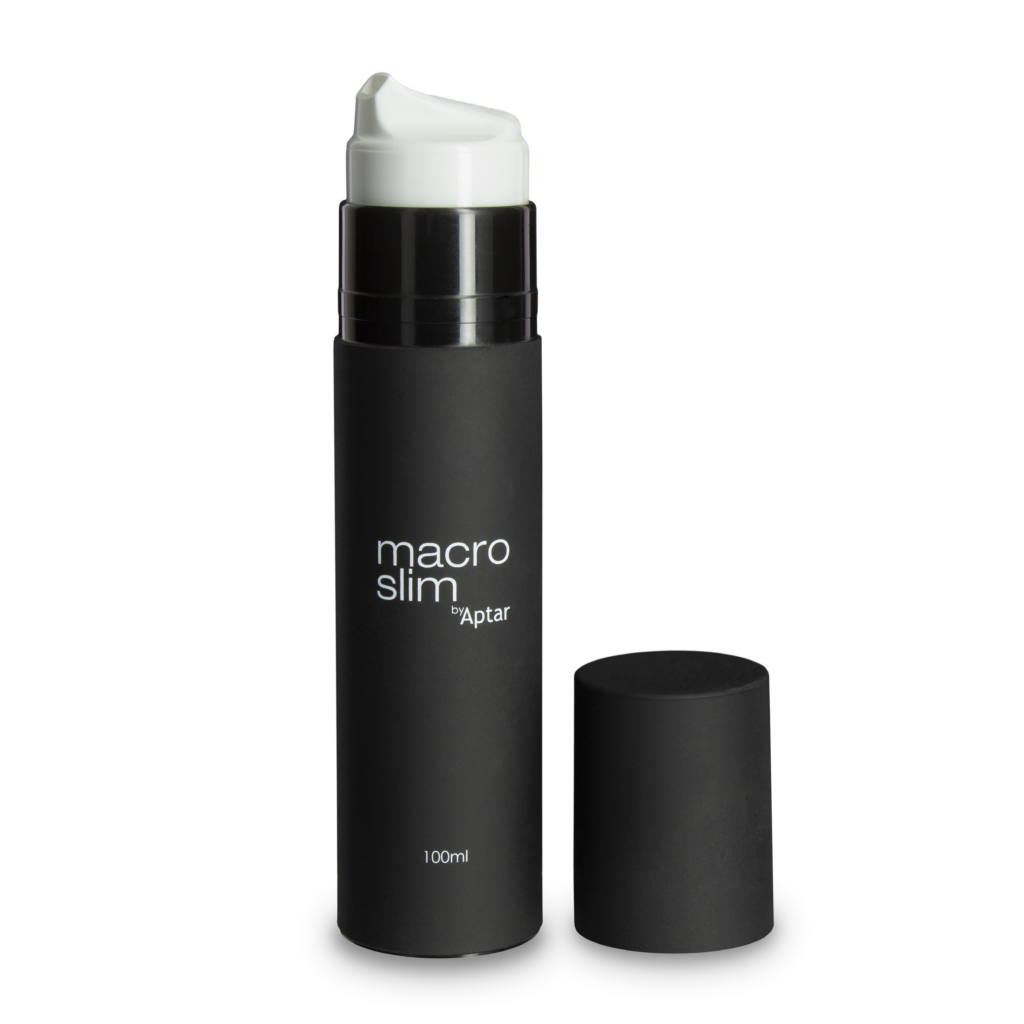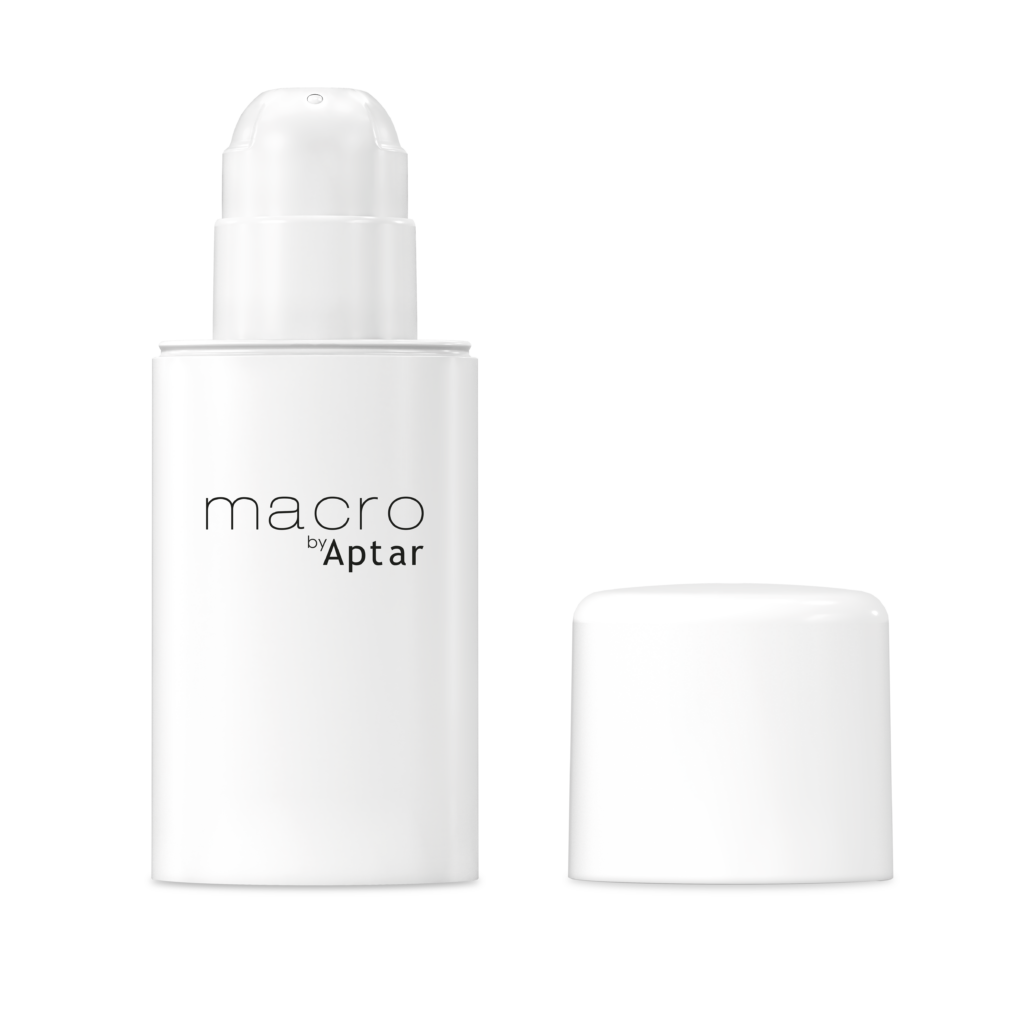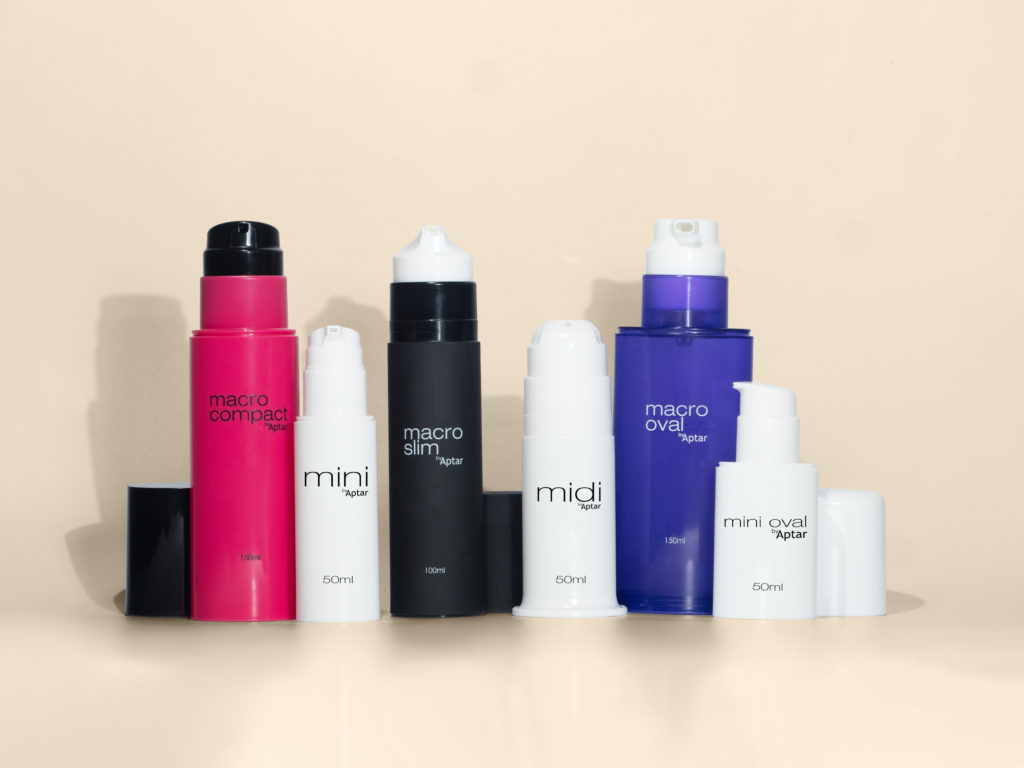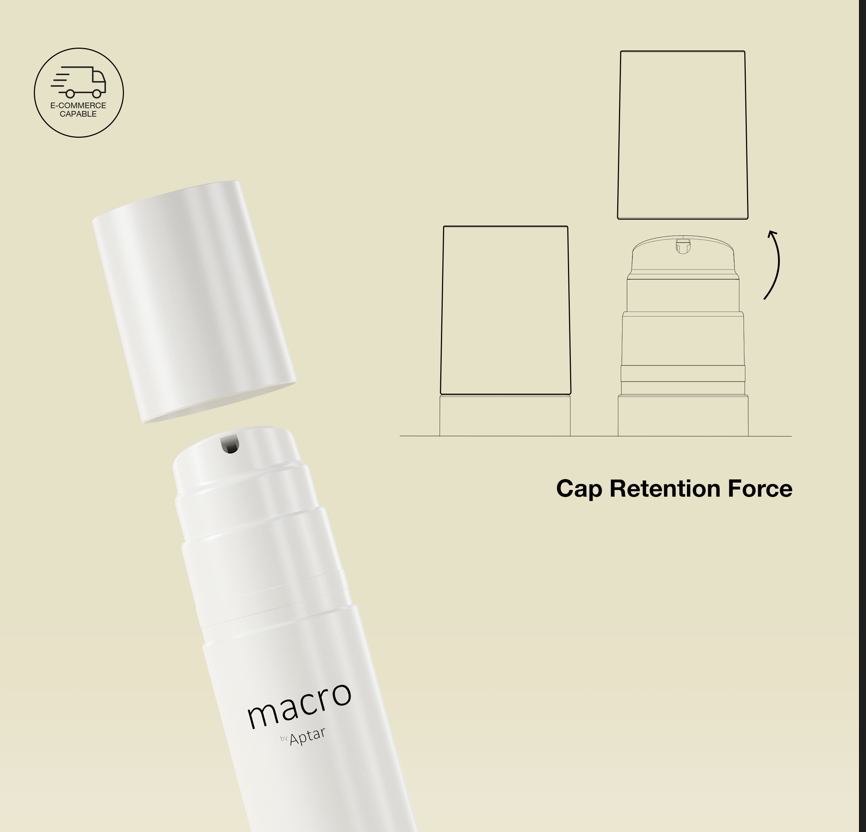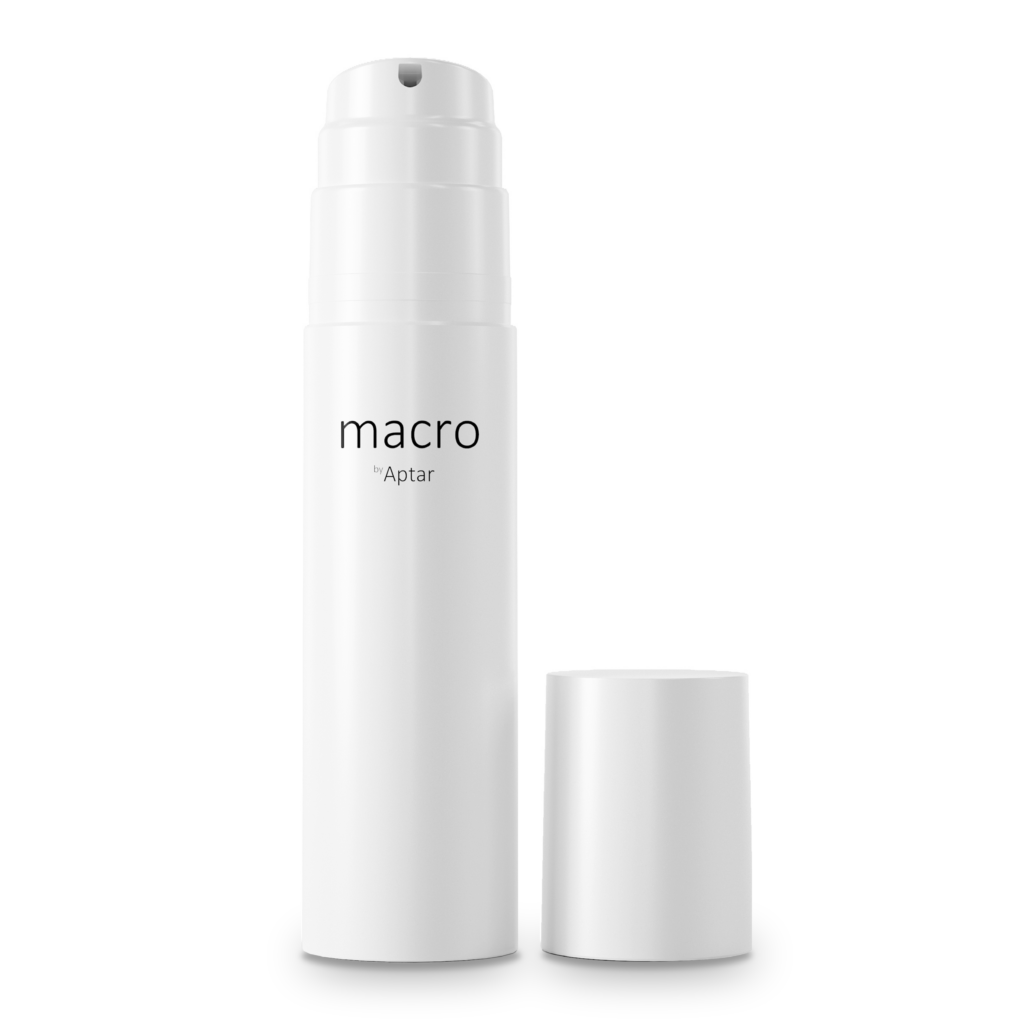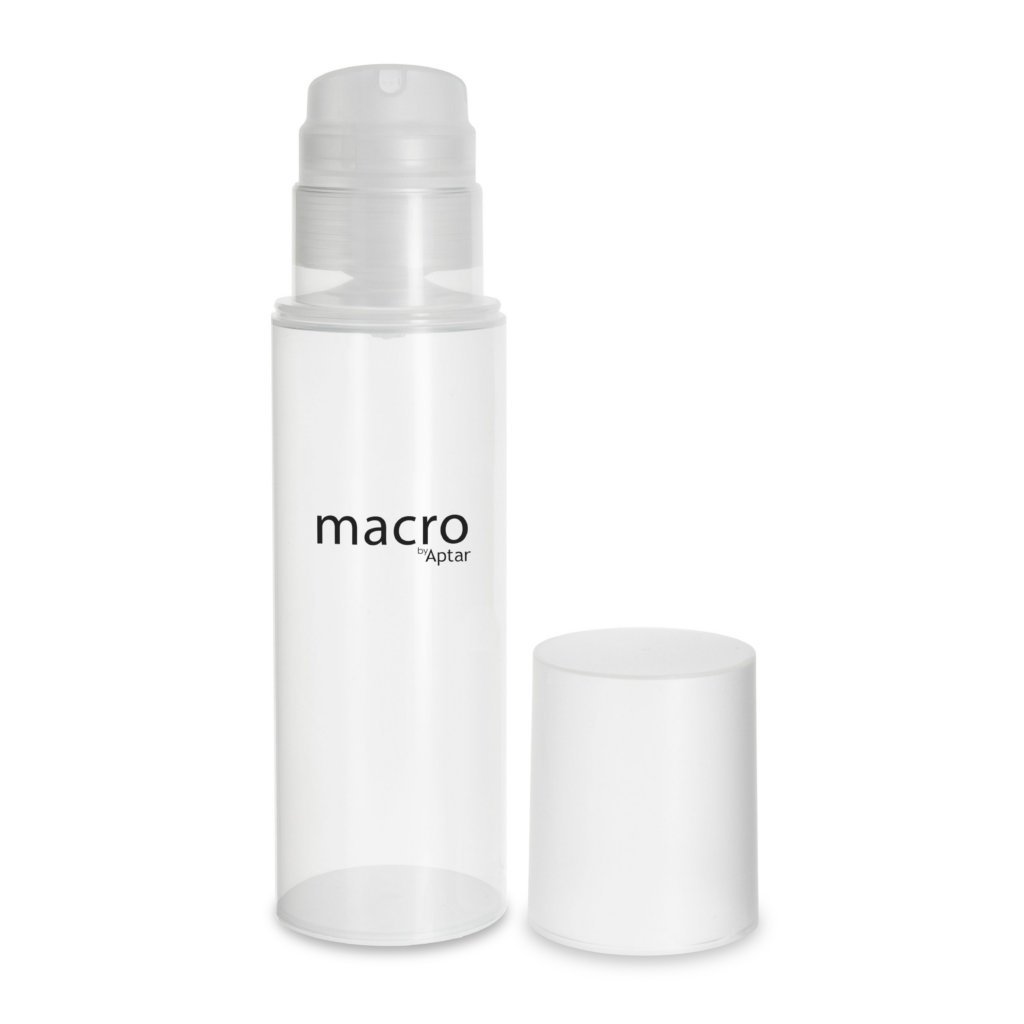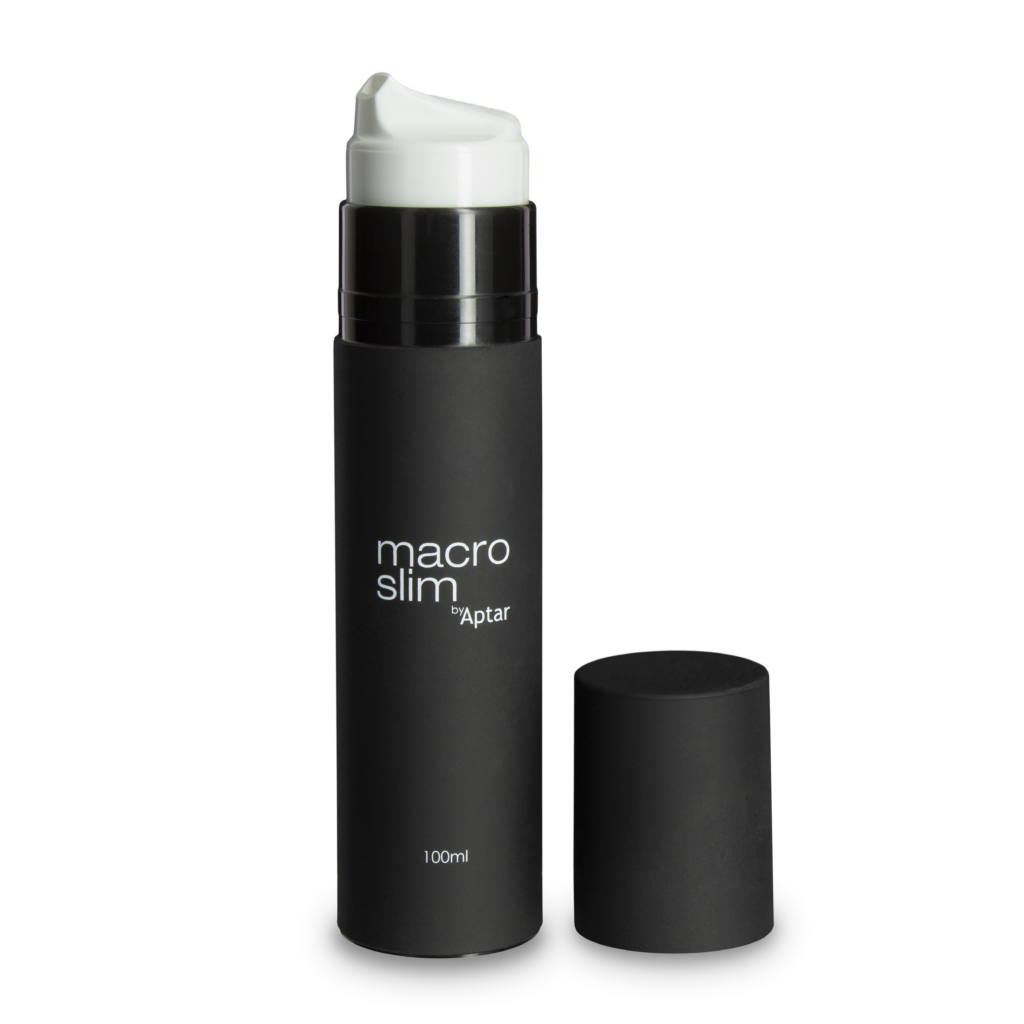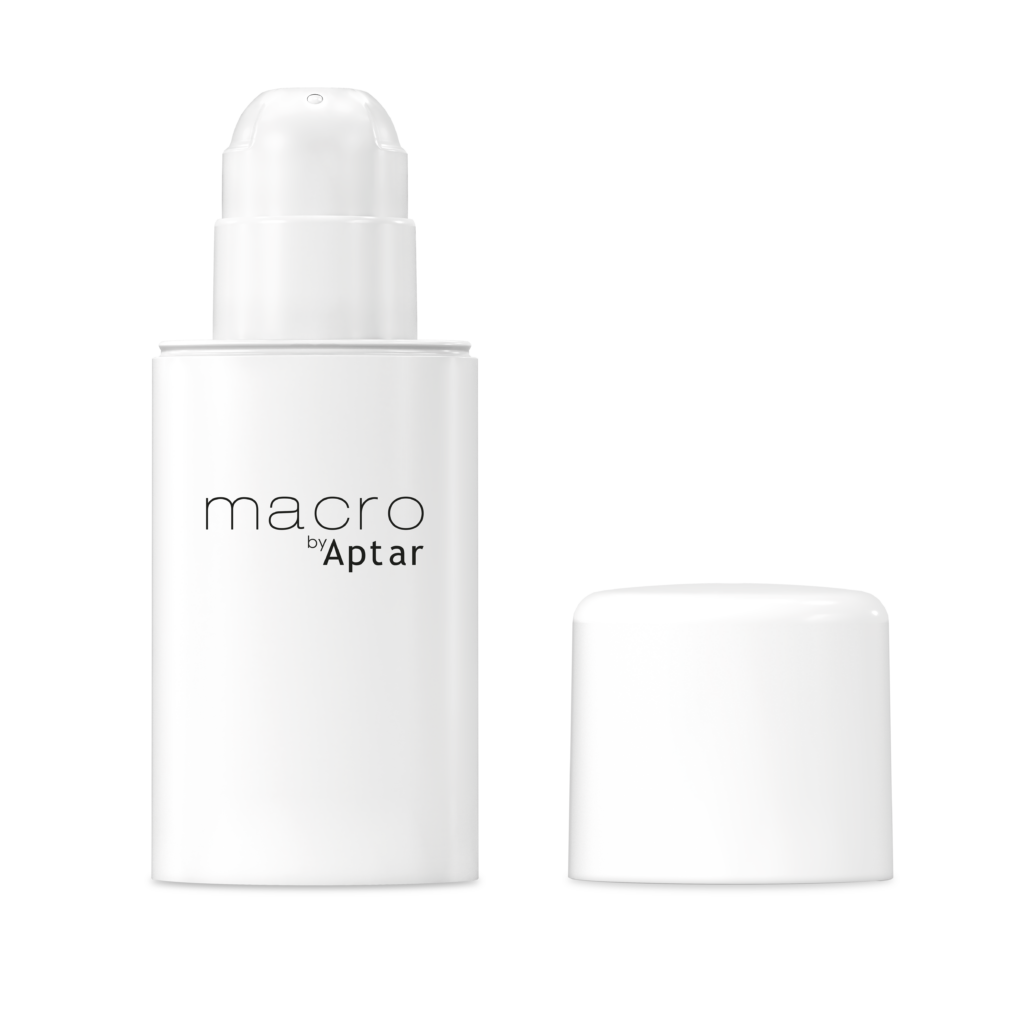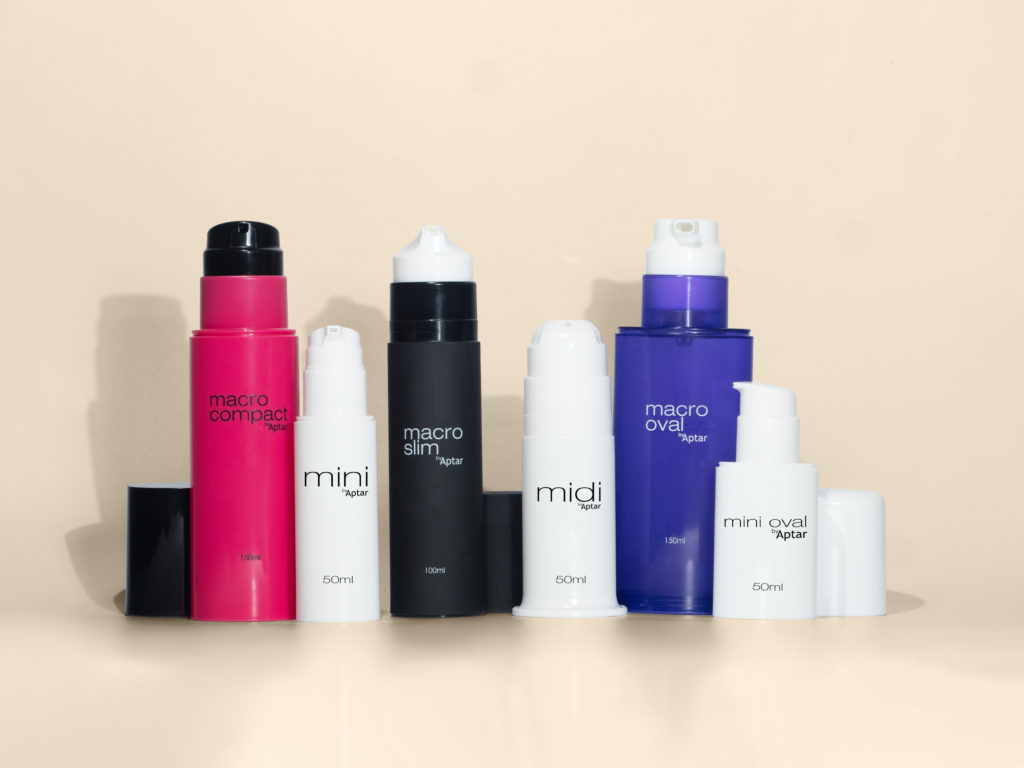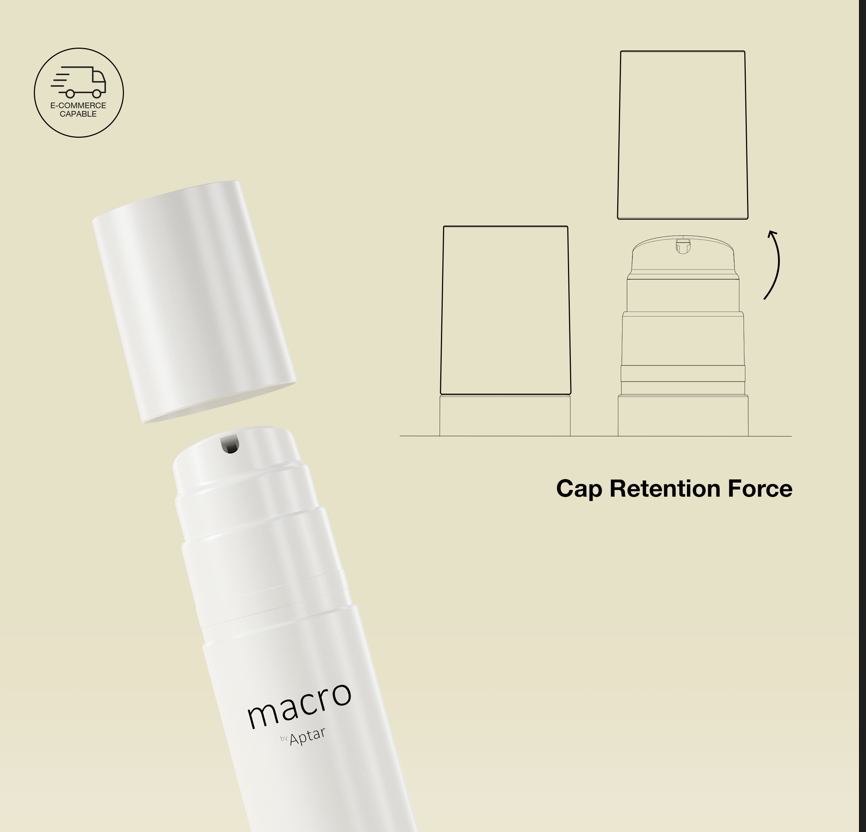 Why Choose Macro
E-Commerce Capable
ISCC Circular Plastic Certification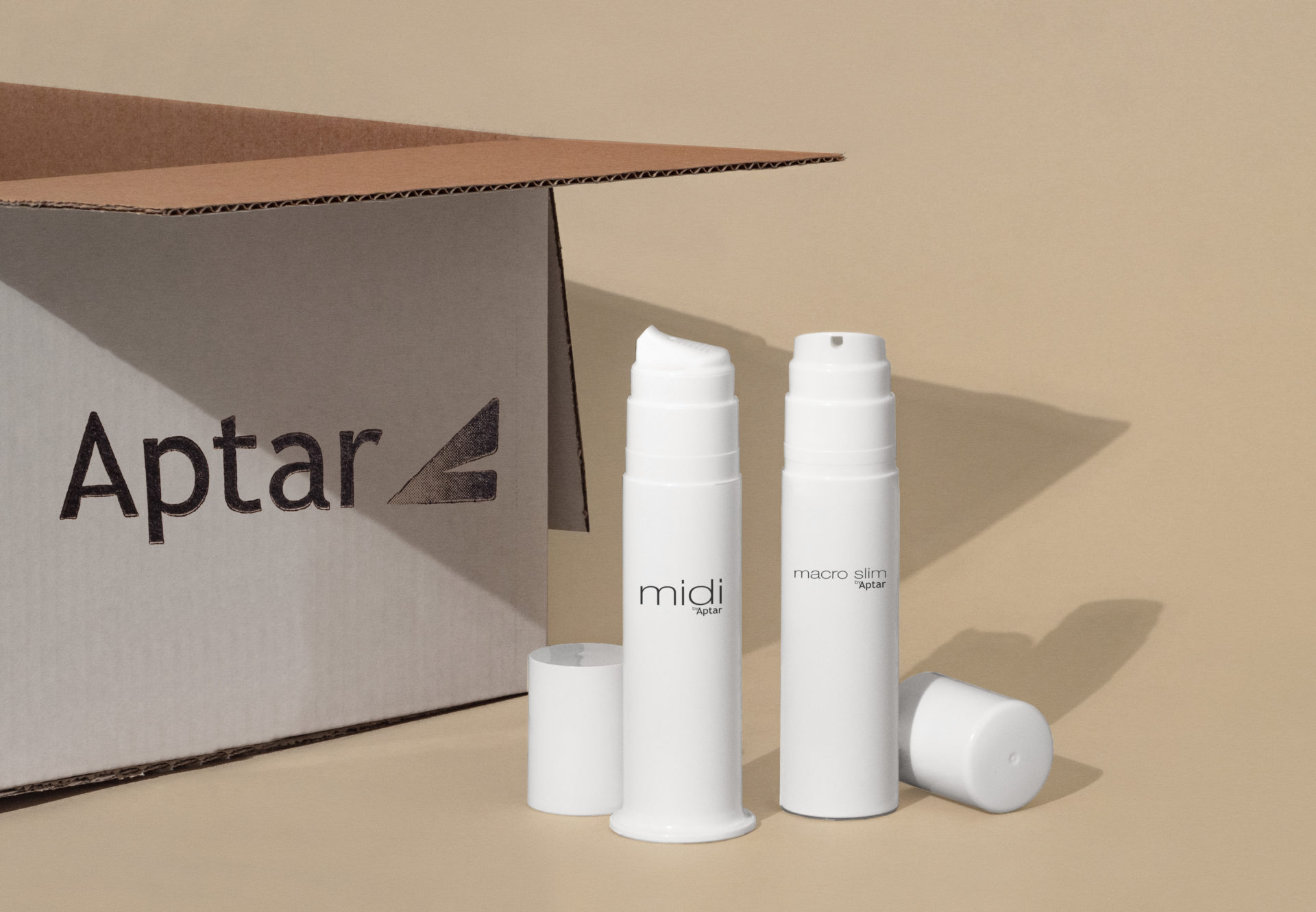 ISTA-6 Compliant
Macro Slim is compliant with Amazon's ISTA-6 protocol. Brands can be reassured products can withstand the risks associated with transport and distribution network pressures.
*Ista-6 Overbox Testing Compliant. Test results may vary based on container shape, container size and sample formula.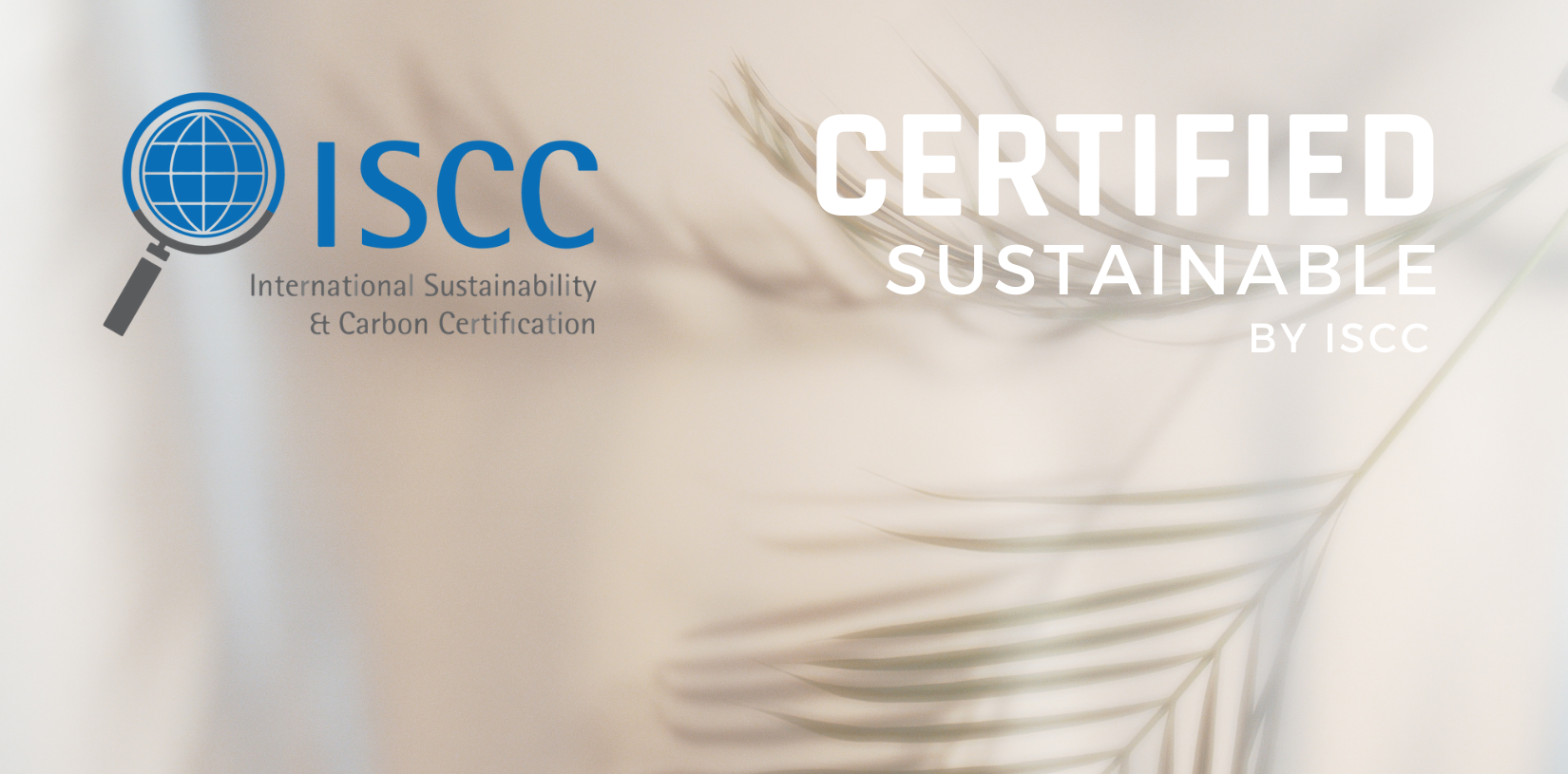 Circular plastic is a recycled plastic pioneered in the cosmetics and beauty industry by Aptar Beauty + Home, in collaboration with valued customer REN Clean Skincare. It is certified by ISCC (International Sustainability and Carbon Certification), an independent organization delivering a globally applicable certification system for the sustainability of raw materials and packaging to provide fully traceable sustainable solutions. Material traceability and sustainability are guaranteed by ISCC certificates delivered with each Macro ISCC project.
Aptar On The Shelf
We collaborated with Supersmile to create a premium experience for toothpaste dispensing.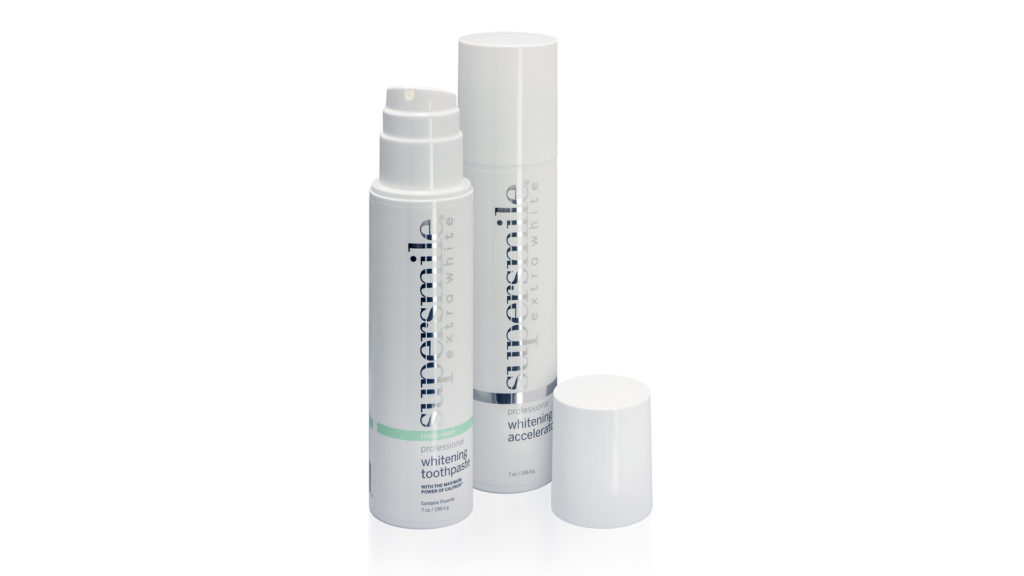 Learn More About Macro
Click on the links below for product news and relevant resources.
Find Peace of Mind Throughout Your Development Life Cycle with Aptar Services
Explore How We Serve Your Market
Requesting information on Macro Airless Packaging.