Aptar CSP Technologies' Activ-Film™ material enhances product stability in ways that are invisible to consumers and more efficient for manufacturers. This technology is a proven solution to protect stability of products across all application fields we service, including diagnostics, dermal drug delivery, oral solid dose, medical device/implants, inhaled drug delivery and probiotics.
Download Brochure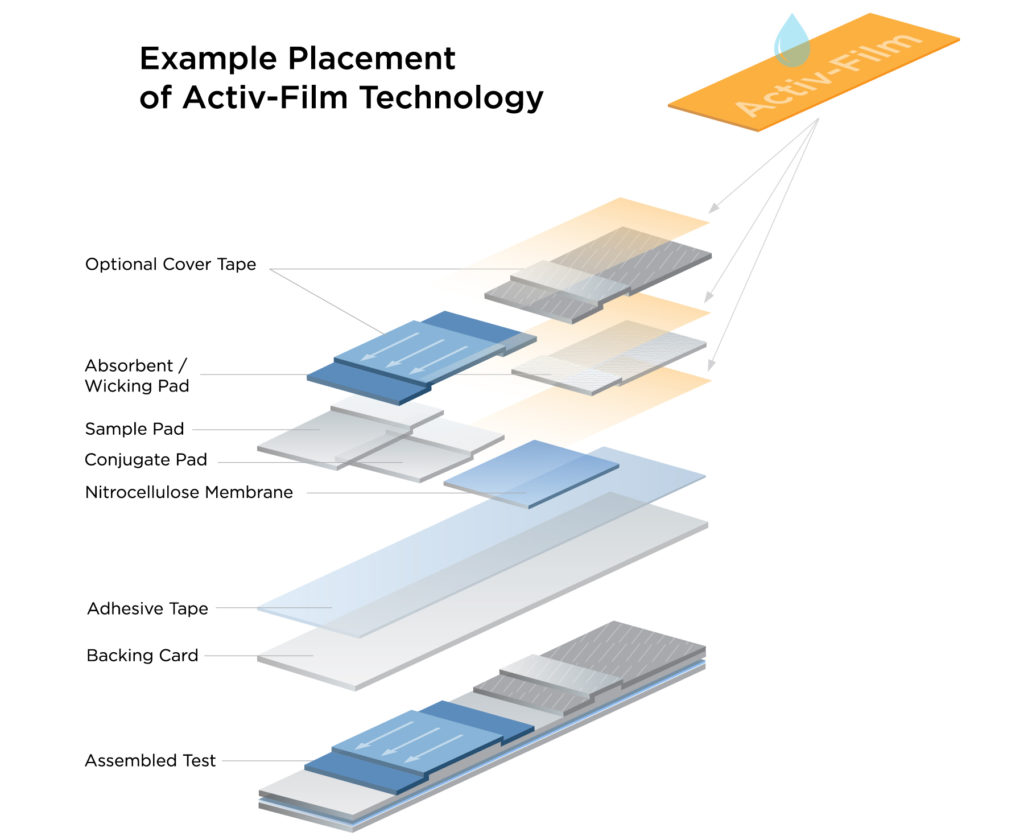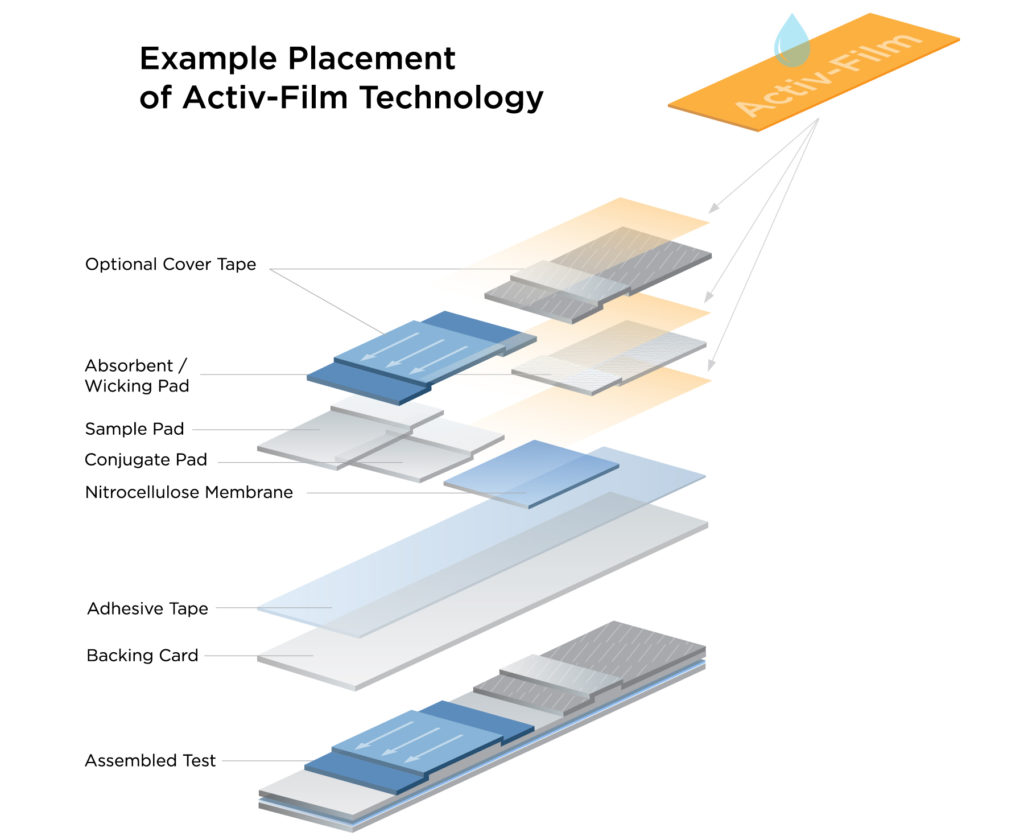 Custom Headspace Management Formatted to Fit Your Needs
Proven solution to extend shelf life and maintain stability of sensitive products
Activ-Film™ material can be formulated to adsorb moisture, scavenge oxygen, or combine both functionalities to provide the optimal microclimate protection for your product.
Wide variety of formats
Activ-Film™ material is available as continuous roll of film or can be die cut into unique shapes. There are many ways to integrate the film into the product's design, such as applying it to foil pouch packaging or integrating it into a medical device or diagnostic dipstick.
Adhesive-Free Design
Our proprietary heat staking process eliminates residual solvents. When applied seamlessly to the interior of a package, using the company's patented heat staking process, Activ-Film™ material eliminates the impact of residual solvents and supports ICH stability requirements.
Activ-Film™ Material Advantages
Customized Designs
Moisture Adsorbing
Oxygen Scavenging
Combination Films
Specialty Formulations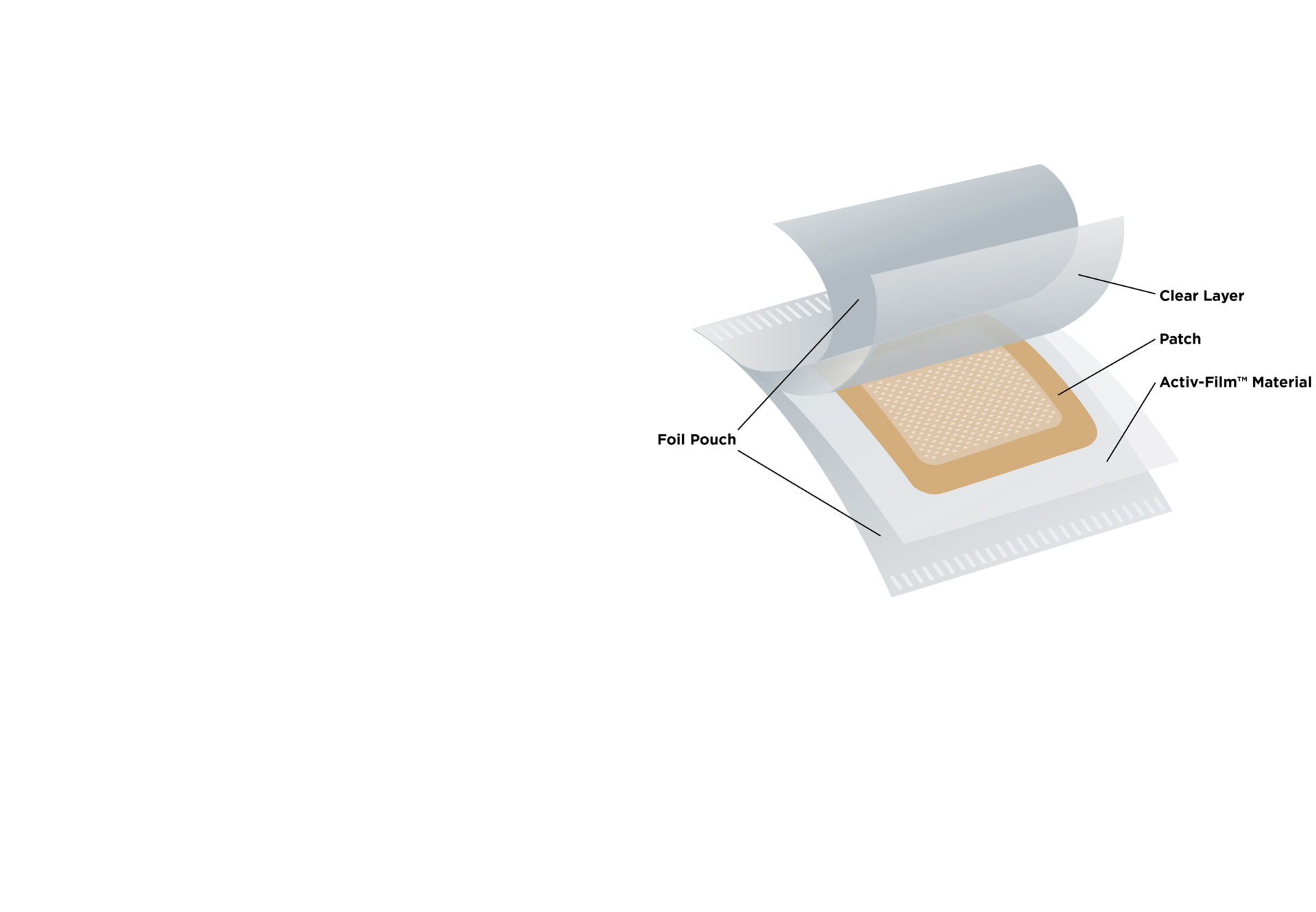 Customization for a wide range of size, shape, and packaging requirements
The flexible materials are ideal for use in packaging configurations like foil pouches, stick packs and blister packs, and are a unique solution that can be seamlessly integrated into medical devices, implants, or diagnostic dipsticks to assure long term stability.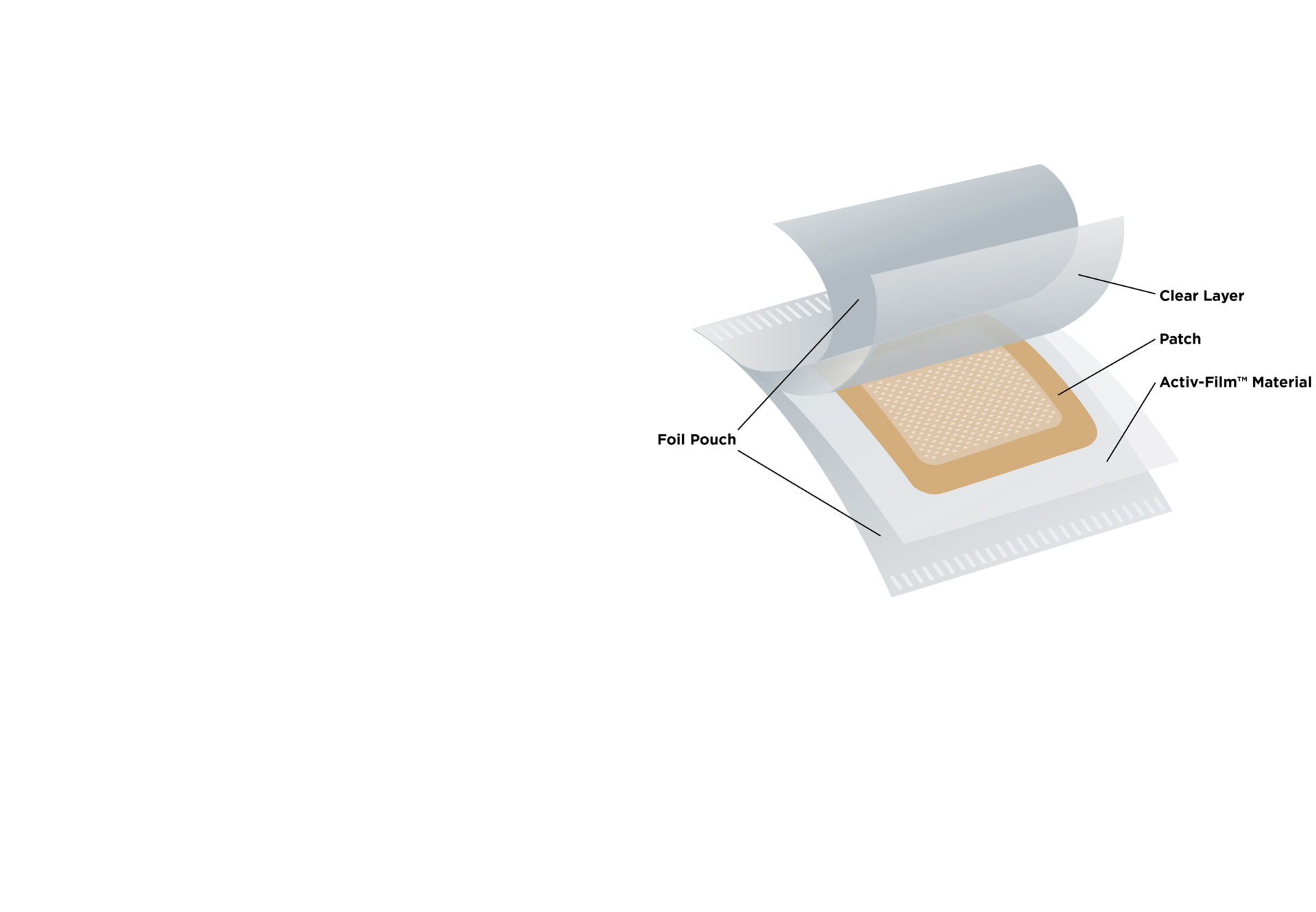 Molecular sieve or silica gel formulations available
Available in a molecular sieve formulation (designed for lower relative humidity) or a silica gel formulation (ideal for applications prone to over-drying).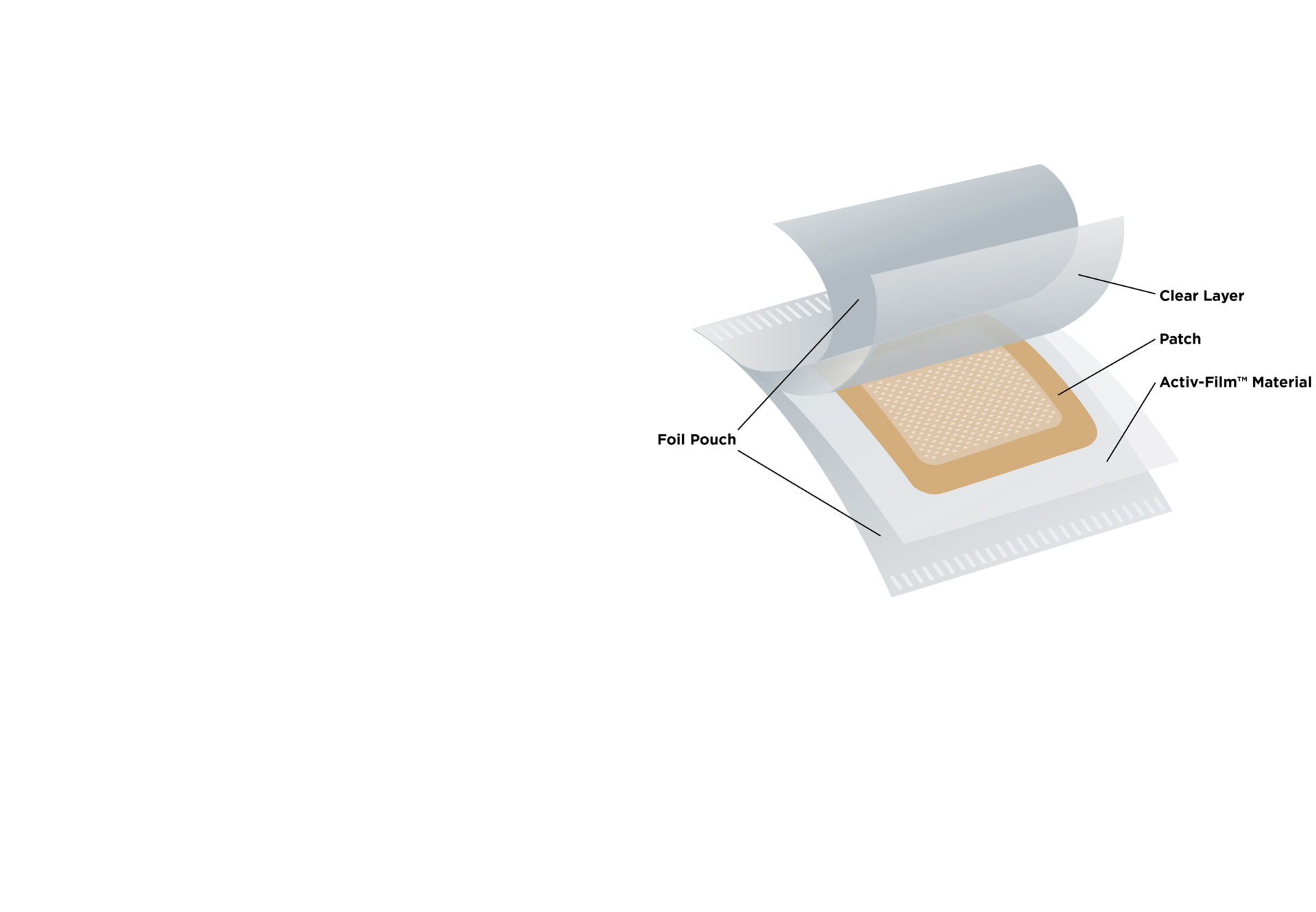 Effective at any relative humidity
These films do not need moisture and are effective at any relative humidity. Oxygen scavenging films can consistently reduce and maintain O2 levels to below 1%.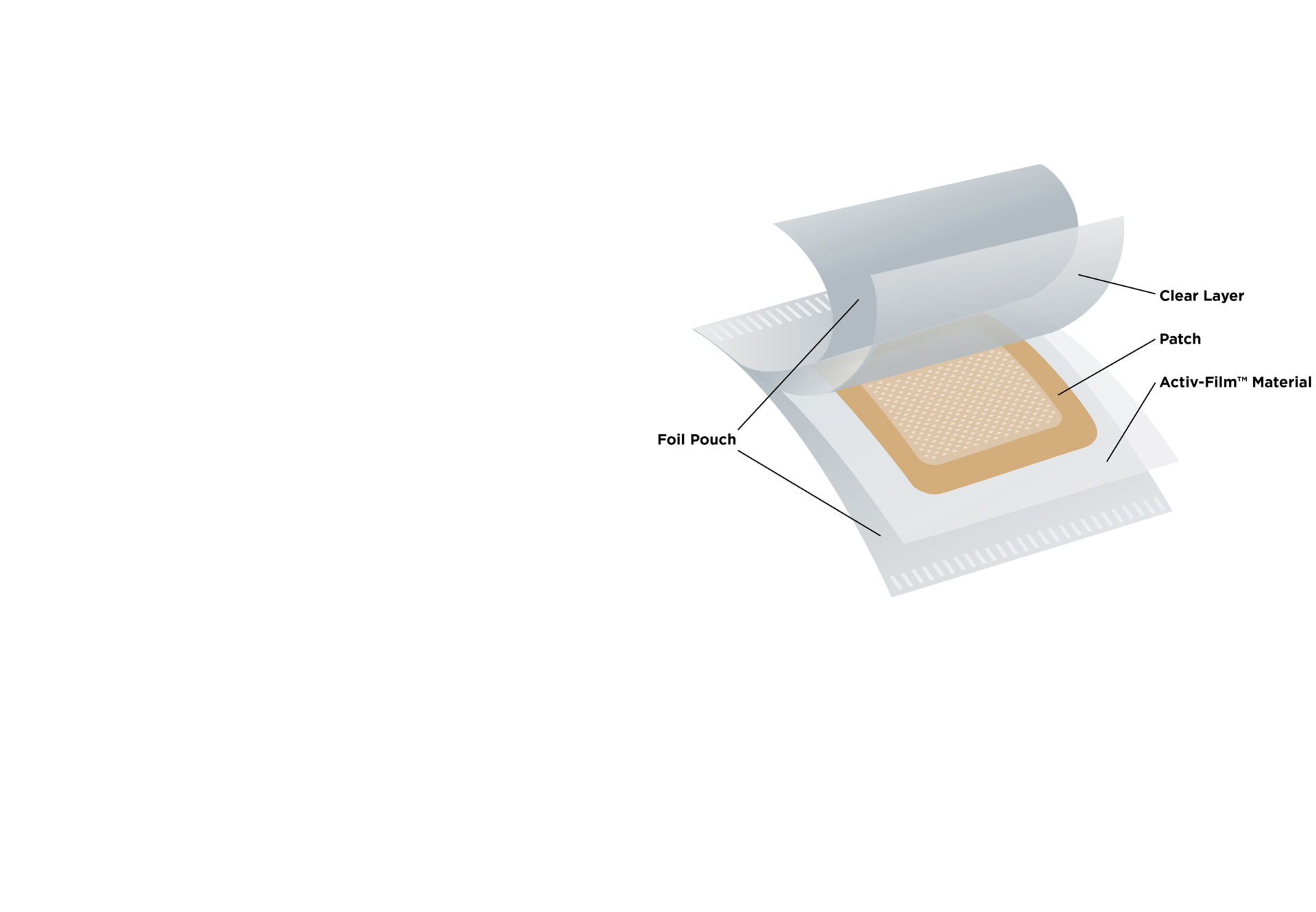 One solution for multiple stability needs
Available as an oxygen and moisture-scavenging combination, these compounds provide one solution for multiple sorption needs.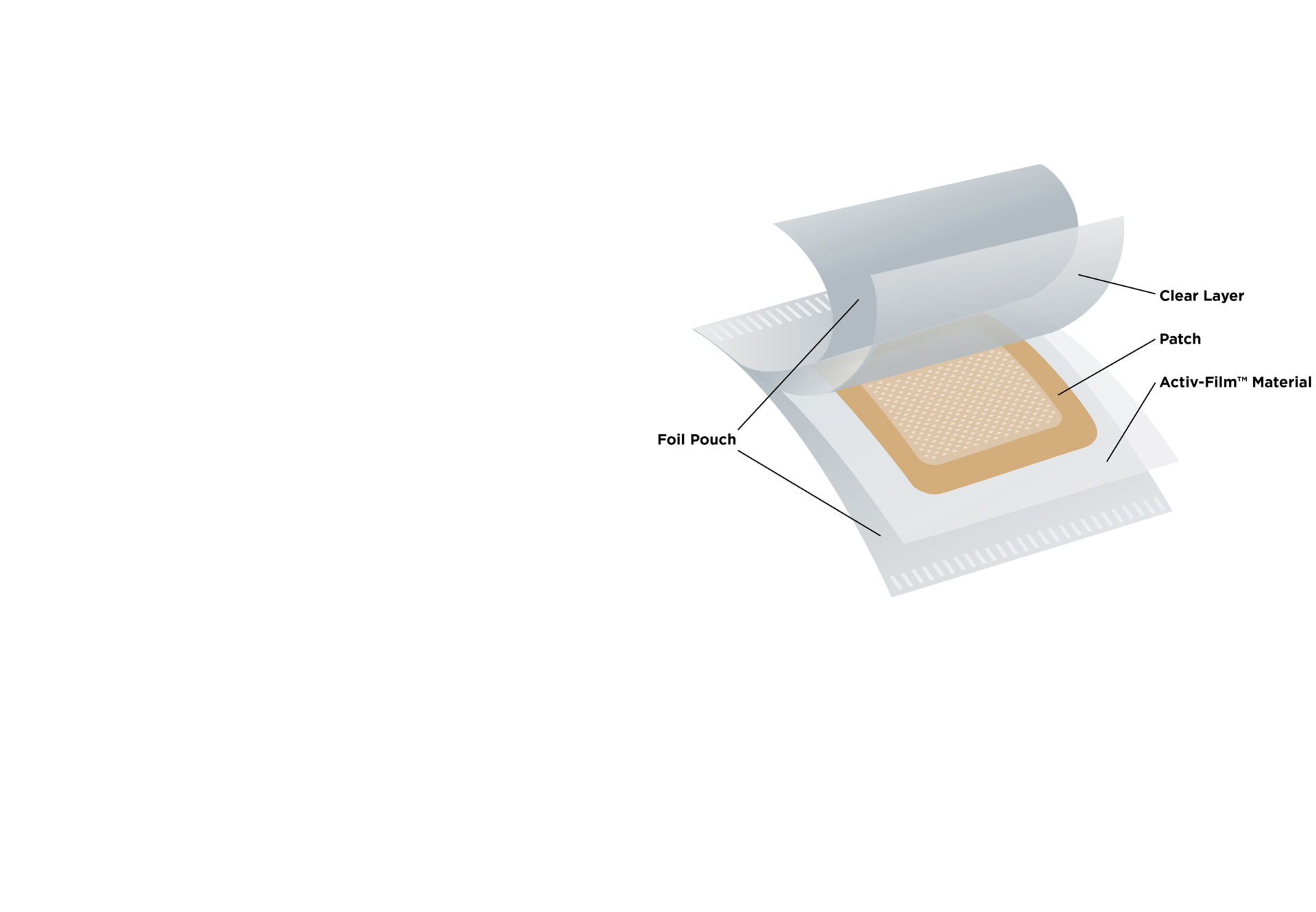 Solutions that go beyond typical stability challenges
Films that scavenge odors or volatile organic compounds, as well as films that emit aromas or antimicrobial agents fill unique customer needs.
Learn How Activ-Film™ Material Can Revolutionize
Your Drug Packaging Challenges
The ultimate option for integrating stability solutions into your current drug packaging design. Activ-Film™ material offers myriad possibilities.
Start a Project With Us
We Thrive on Transforming Ideas into Opportunities – Let Yours be Next.
We Offer World-Leading Support Services for You at Every Stage of Your Product Development
Explore How We Serve Your Market
Requesting information on Activ-Film™ Material.