Aptar CSP Technologies' Activ-Vial™ portfolio consists of 3-Phase Activ-Polymer™ flip-top vials and screw top bottles in a range of sizes, delivering unparalleled protection that ensures your product's stability and maximizes shelf life. Our Activ-Vial™ portfolio offers a range of solutions for protection of probiotics, diabetes blood glucose test strips, and oral solid dose drugs. The technology can also be custom designed as a protective package for nasal and inhaled drug delivery systems.
Download Brochure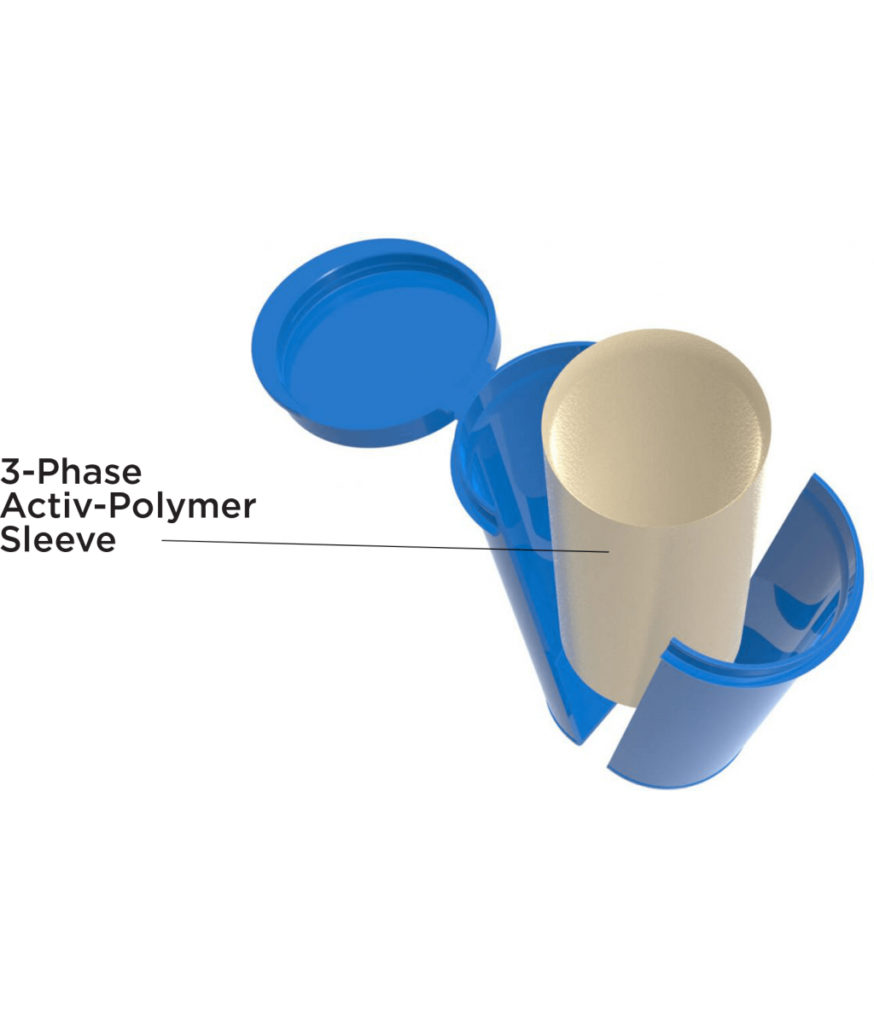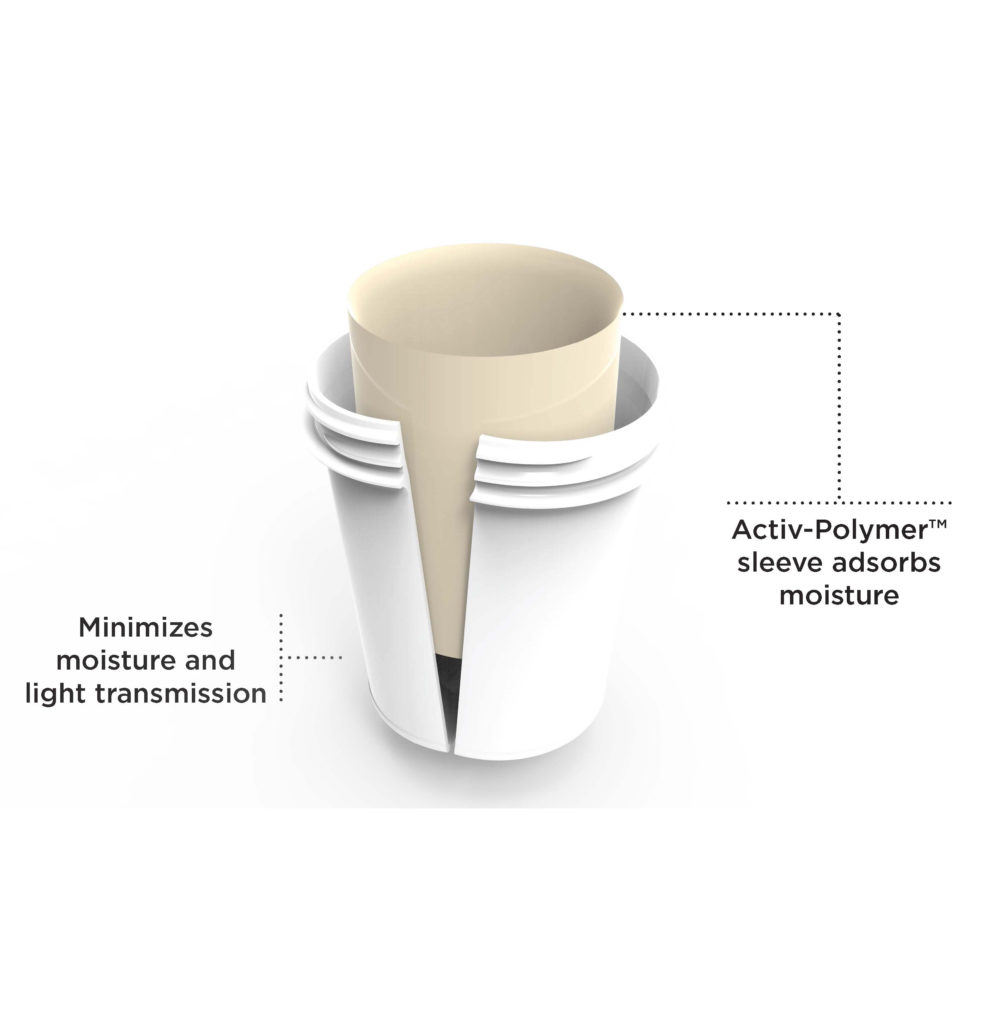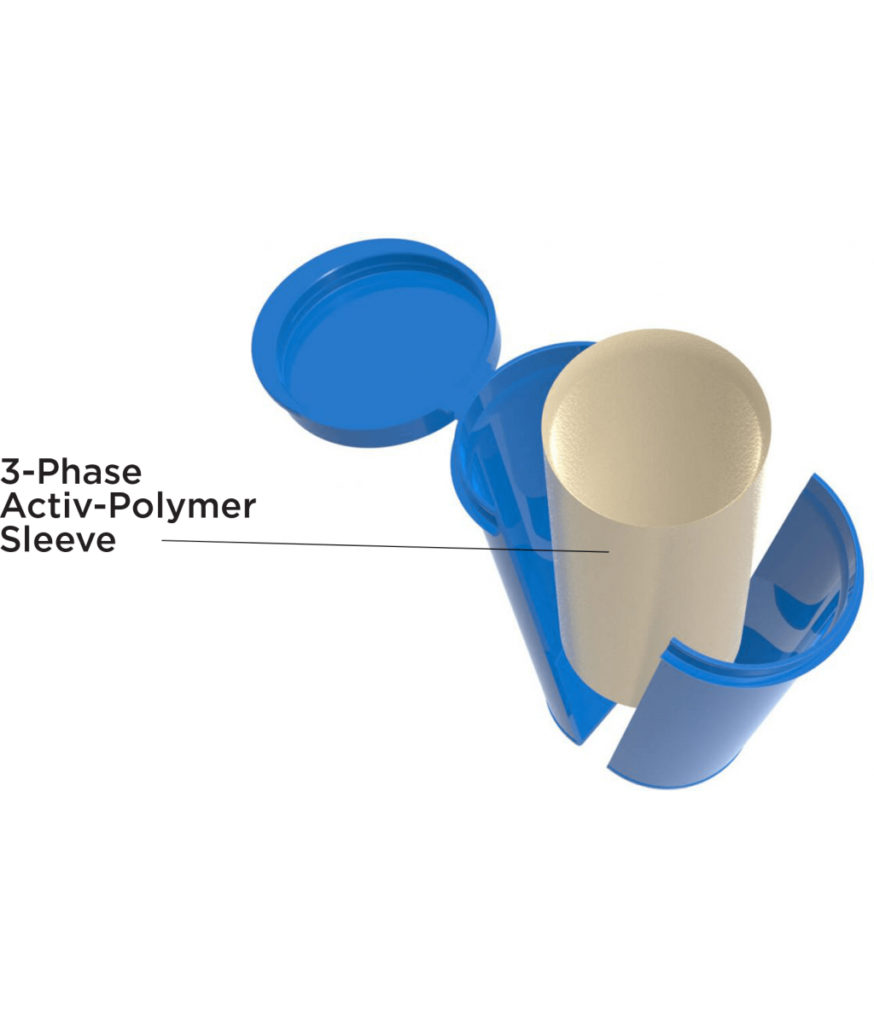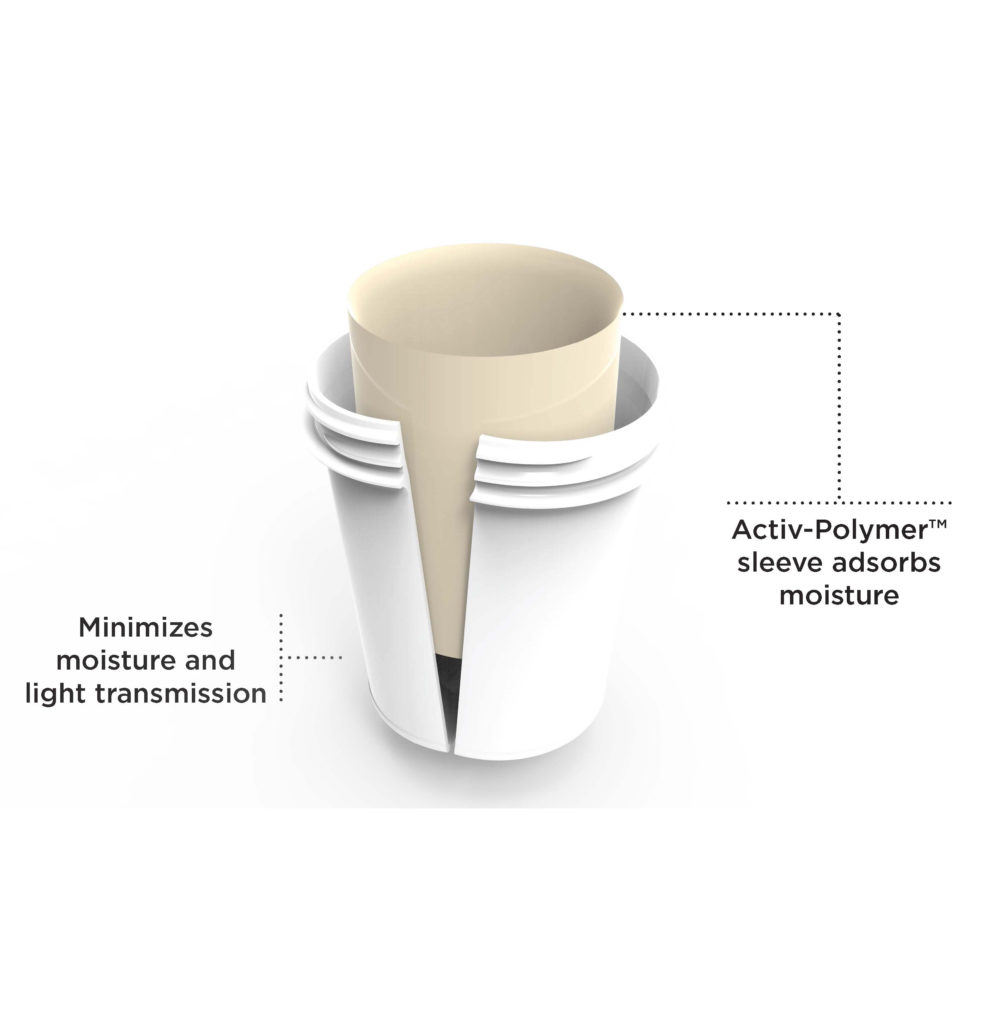 Unique Bottle and Vial Solution Without the Need for Desiccant Sachets or Canisters
A comprehensive portfolio of vials and bottles
The Activ-Vial™ portfolio of flip-top vials and screw top bottles feature a 3-Phase Activ-Polymer™ sleeve that completely surrounds the product and adsorbs moisture, ensuring greater product stability and potency than traditional packaging options such as standard bottles using a desiccant canister or sachet. This is a particularly effective solution for the probiotic market and for blood glucose test strips.
A customized solution
We can offer various options to satisfy your customized packaging requirements and deliver unparalleled protection that ensures your product stability and maximizes your product's shelf life.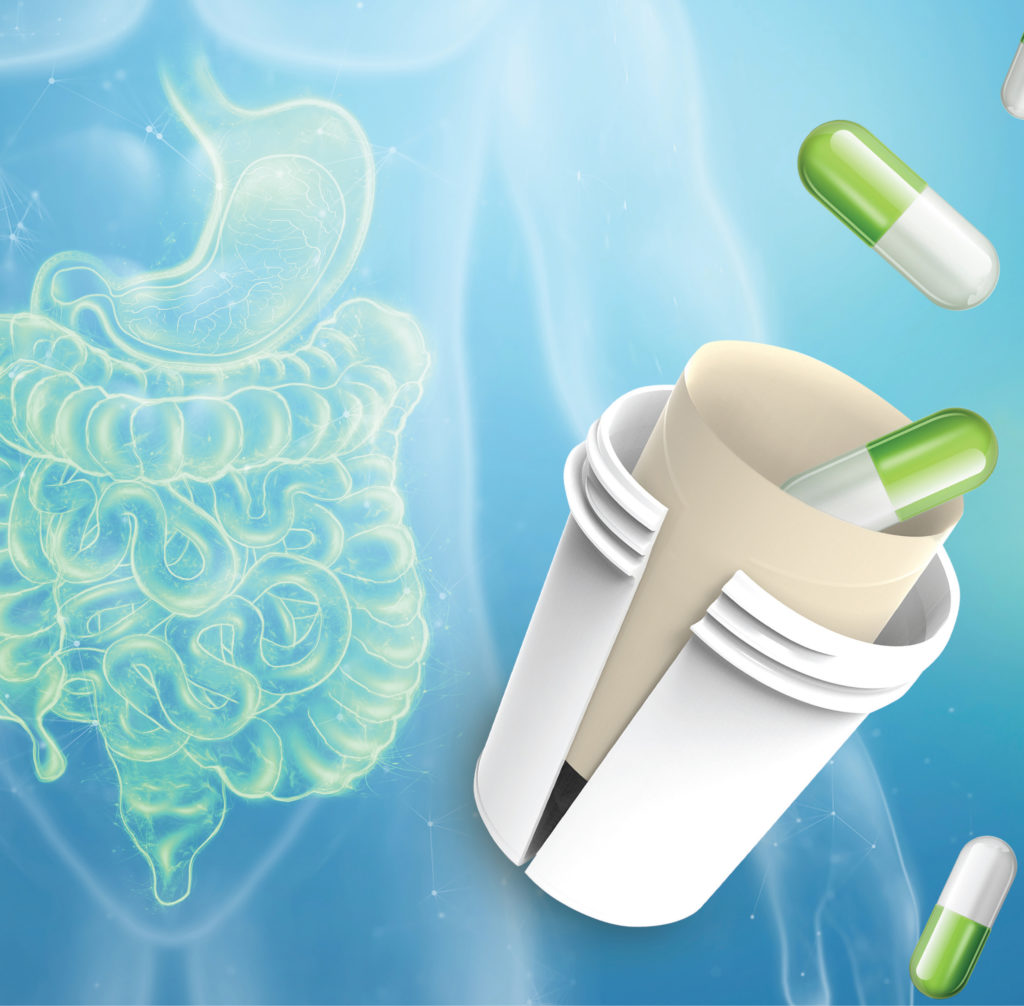 Eliminates the need for desiccant sachets and canisters
Activ-Vial™ bottles eliminate the need for desiccant sachets and canisters by integrating a patented 3-Phase Activ-Polymer™ sleeve within the bottle design. This means there is no risk of a patient accidentally ingesting a sachet or canister and assures continued moisture protection that would be lost when a patient removes a sachet from a standard bottle.
Improved protection over standard bottles
Because the 3-Phase Activ-Polymer™ sleeve surrounds the tablets inside the bottle, it provides 360-degree protection from moisture that would otherwise seep through the walls of a standard bottle with a desiccant sachet. Plus, the sleeve cannot be accidentally removed, providing assured protection throughout the patients use cycle.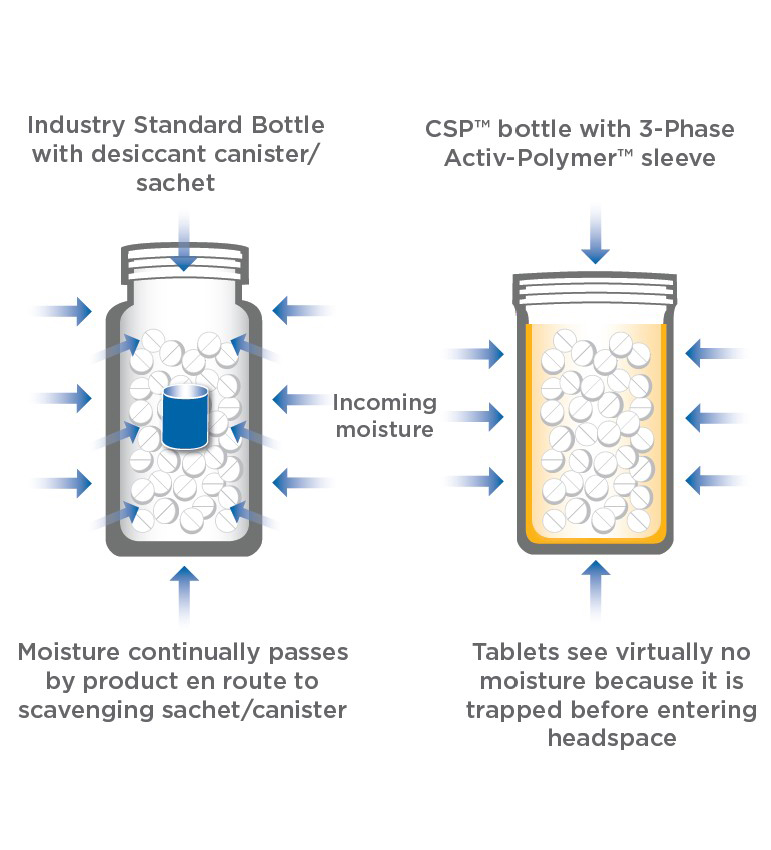 Activ-Vial™ Portfolio Advantages
Fits on Existing Packaging Lines
Improved Stability
Expand Distribution Opportunities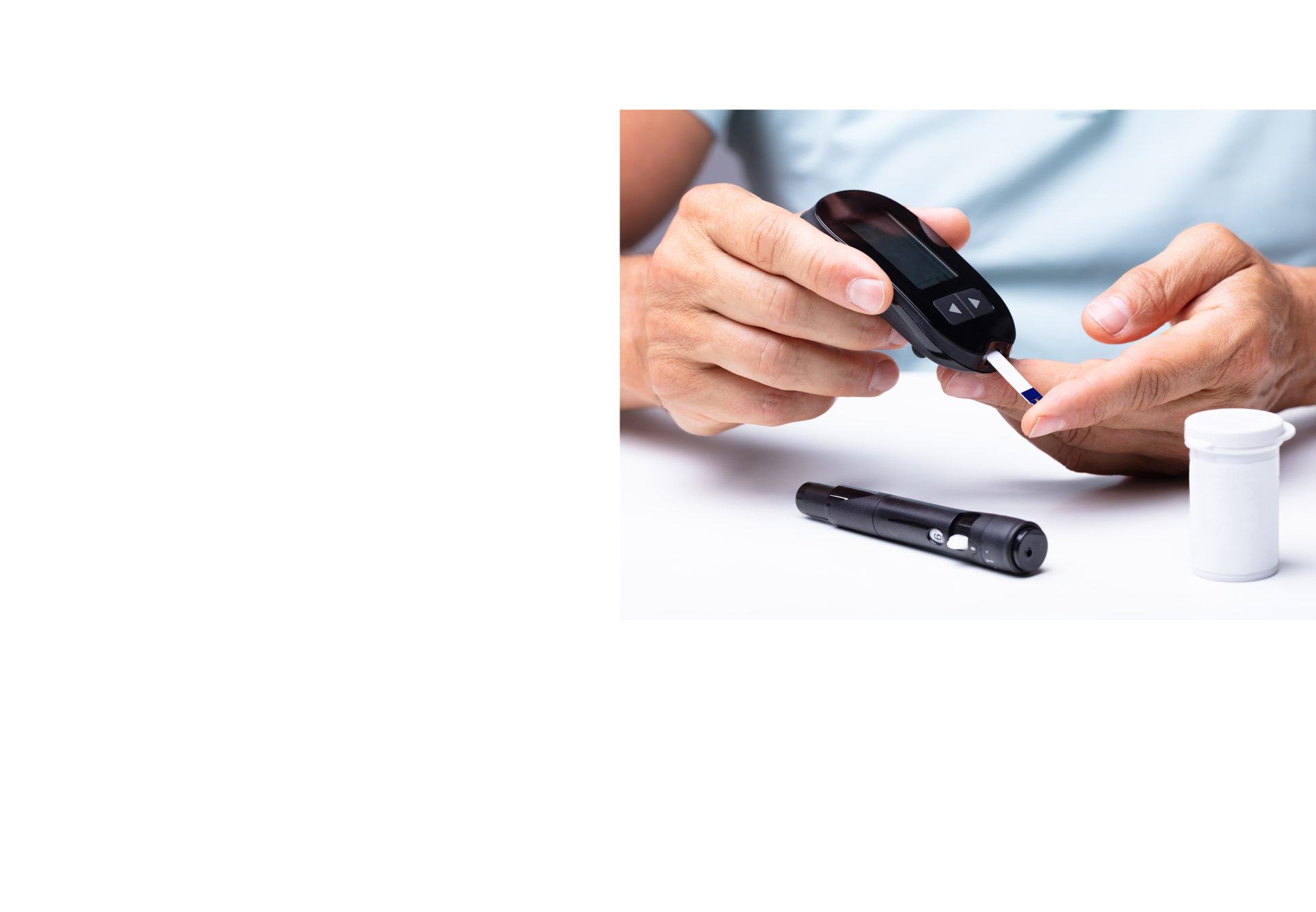 Consistent packaging format
Active bottles are compatible with standard screw caps and maintain a consistent packaging format relative to current bottles. This enables manufacturers to switch to Activ-Vial™ products without operational barriers or significant reconfiguration costs.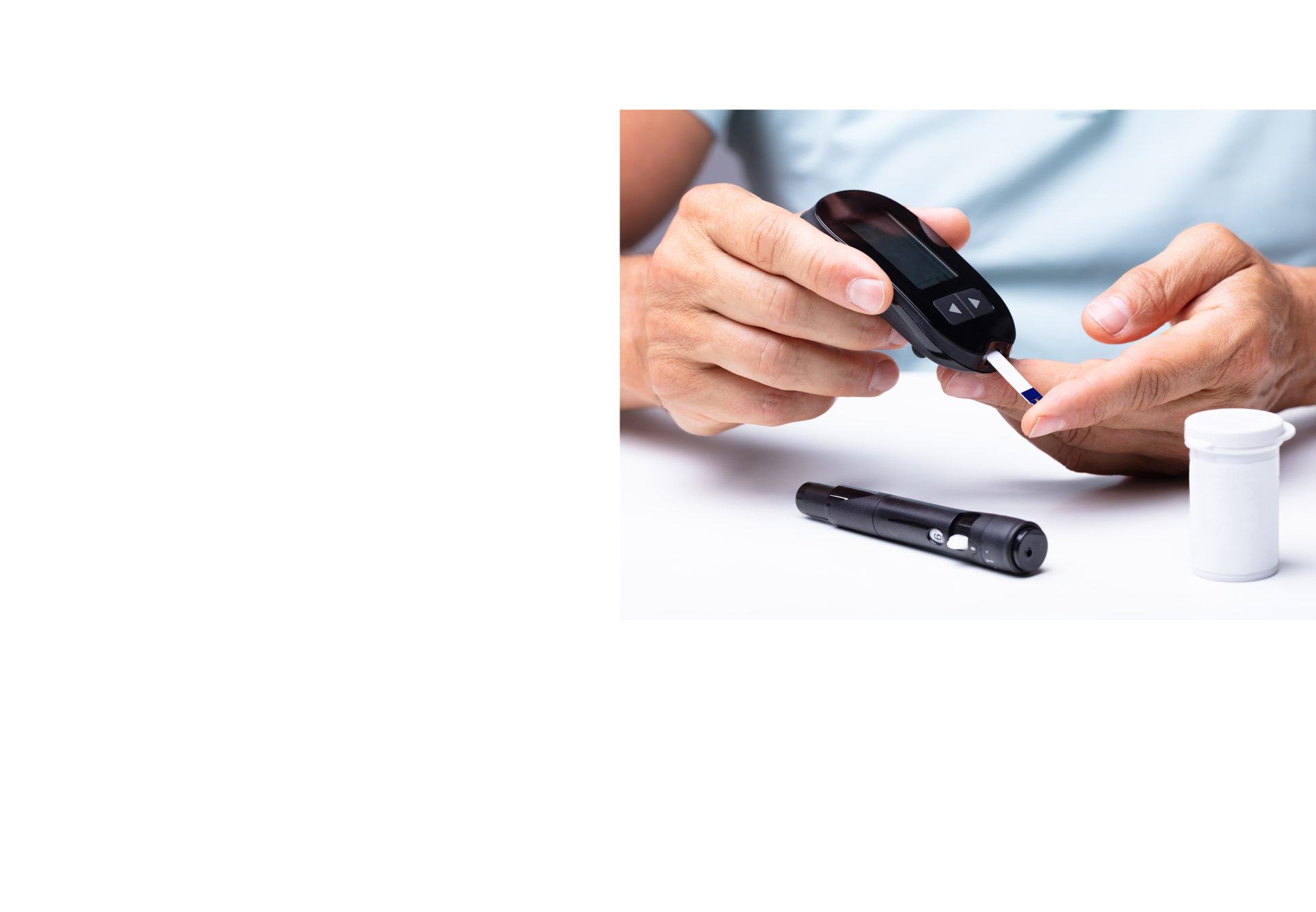 Ensures product stability
The vial configuration of the Activ-Vial™ product features
moisture-tight and leak-proof sealing. The attached lid cannot be lost or misplaced, ensuring your products stability. And, because the 3-Phase Activ-Polymer™ sleeve surrounds the drug product, virtually no moisture reaches the contents because it is trapped before entering the headspace, unlike standard bottles with desiccant sachets that pull the moisture through the contents en route to the sachet.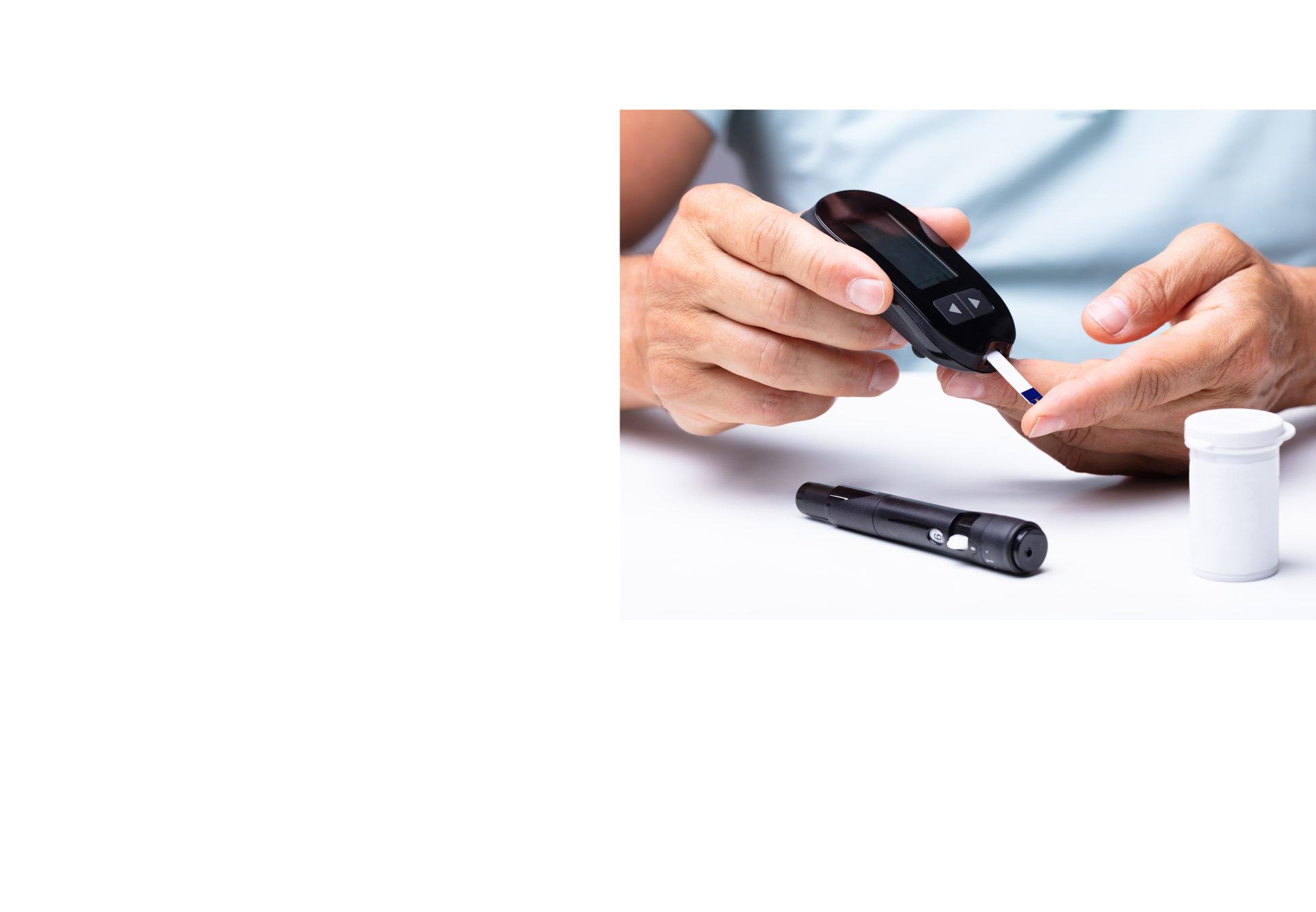 Expanded distribution for incremental sales
The Activ-Vial™ portfolio of solutions provides unparalleled protection that not only protects against moisture and light, but eliminates cold chain needs and extends shelf life performance. This enables expanded geographic reach as the product can be distributed in regions previously untapped due to stability challenges through the supply chain.
Learn How The Activ-Vial™ Portfolio Can Extend Your Product's Shelf Life
Learn why major global brands rely on CSP as a trusted sole source supplier and continue to reinvest with CSP on next generation products.
Start a Project With Us
We Thrive on Transforming Ideas into Opportunities – Let Yours be Next.
We Offer World-Leading Support Services for You at Every Stage of Your Product Development
Explore How We Serve Your Market
Requesting information on Activ-Vial™ Portfolio.