Dry Powder Inhaler (DPI) Orbital™
Inhalers, Dry Powder Inhalers
Pharma
Aptar Pharma's advanced Dry Powder Inhaler (DPI) technology Orbital™ is a novel, easy to use device that delivers high payload powder drug formulations directly to the lungs. It's a single use or reusable, adaptable, hand-held dry powder inhaler that provides many advantages over nebulizer or powder capsule drug delivery methods for a growing range of molecules.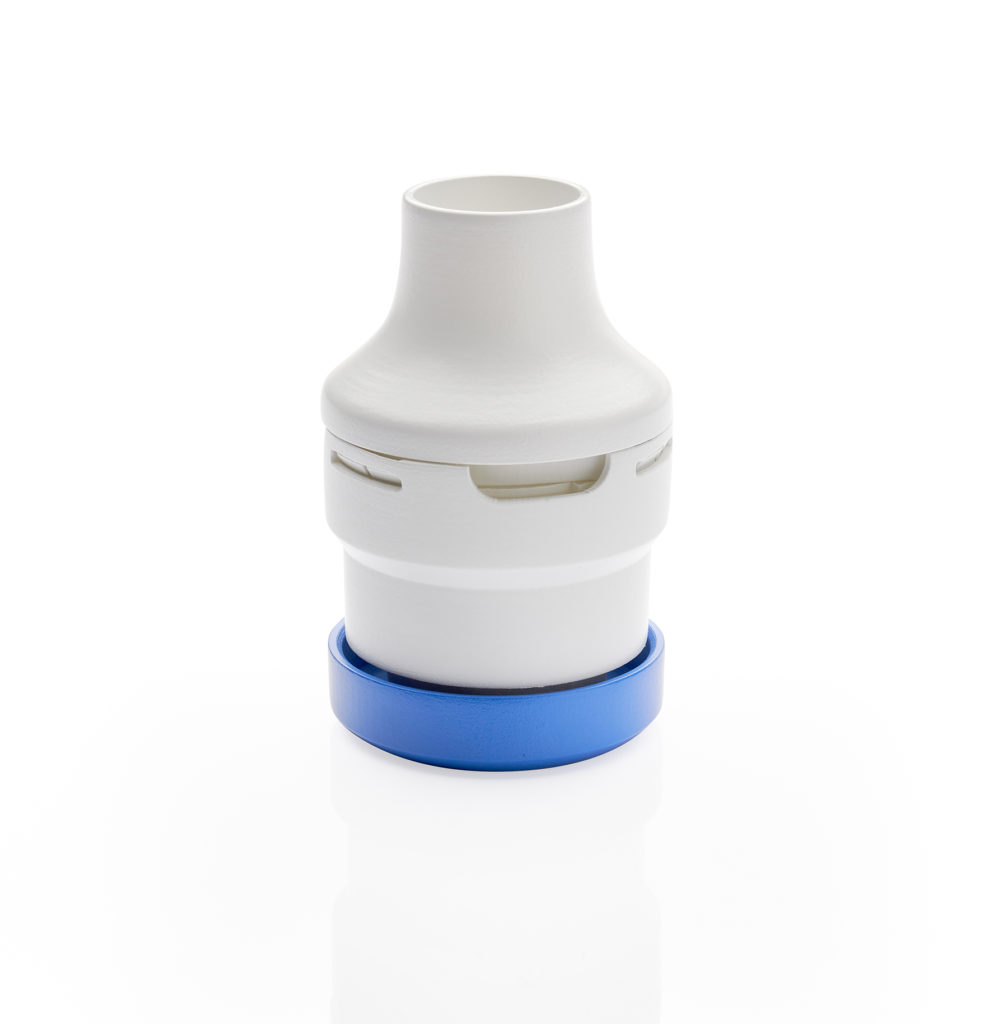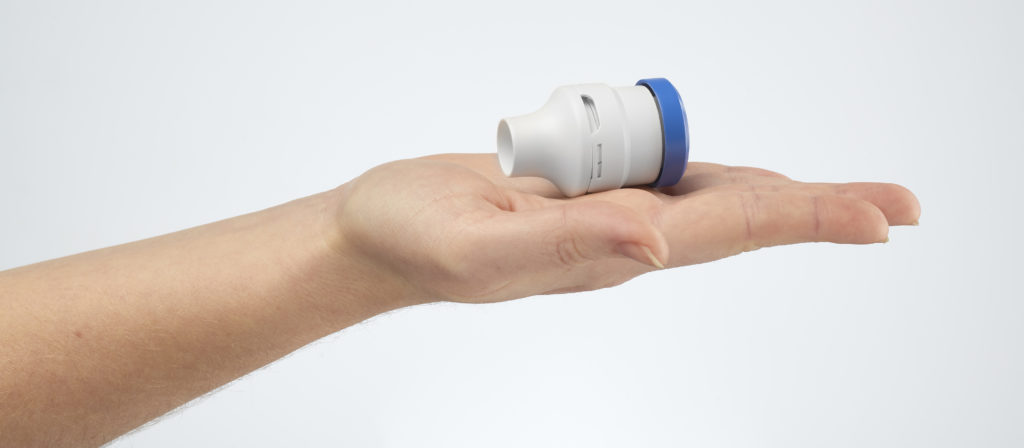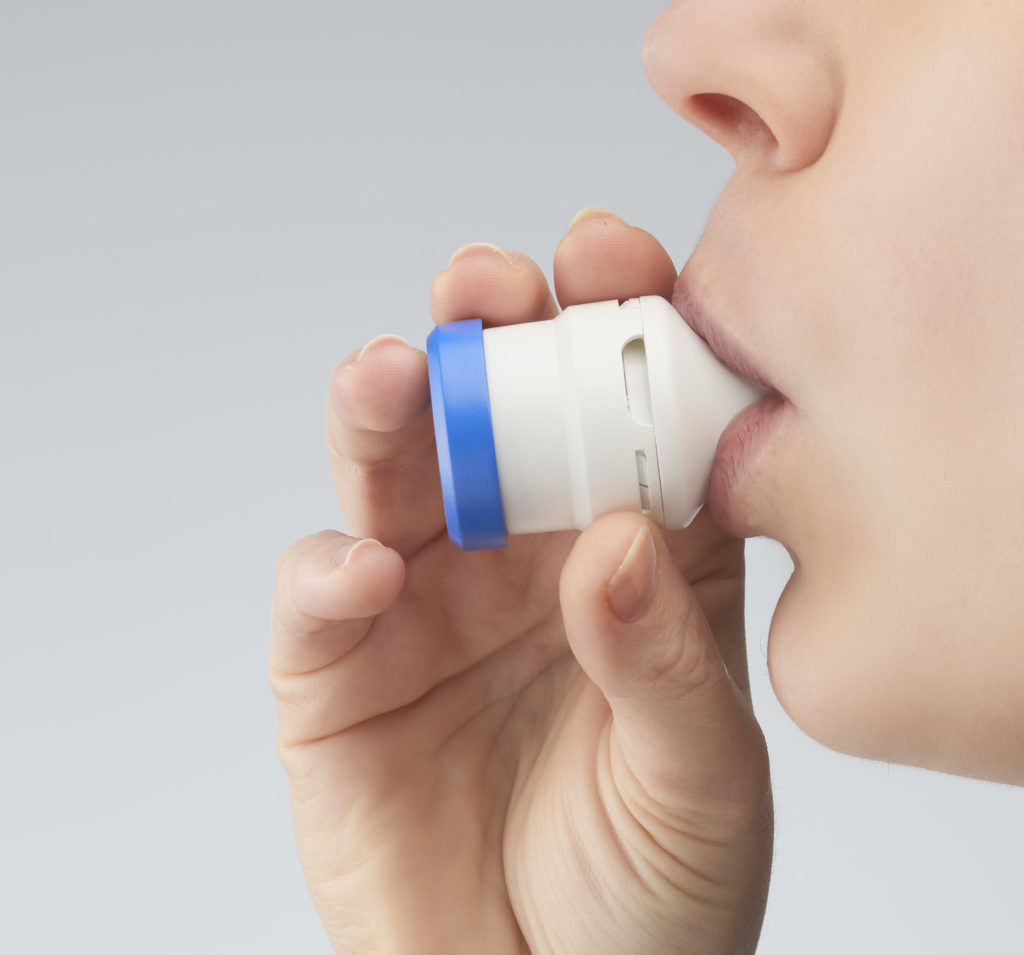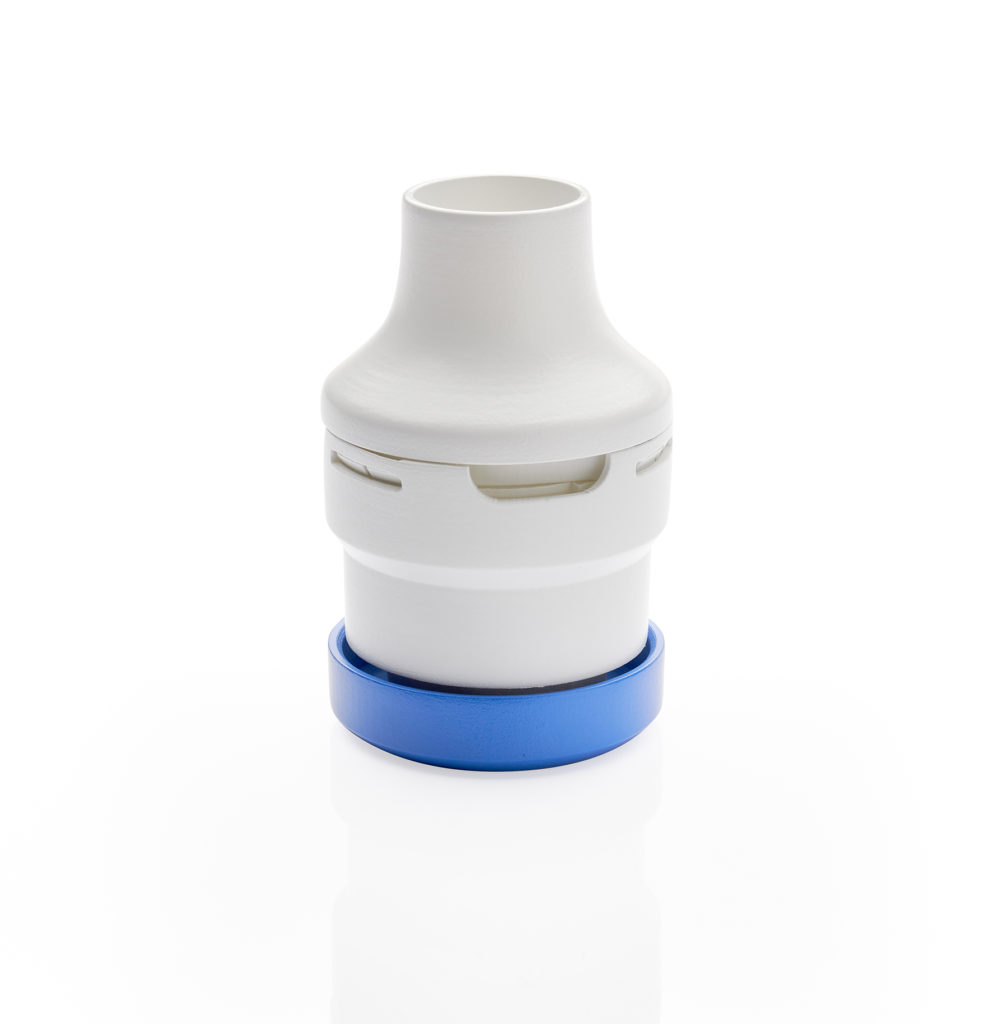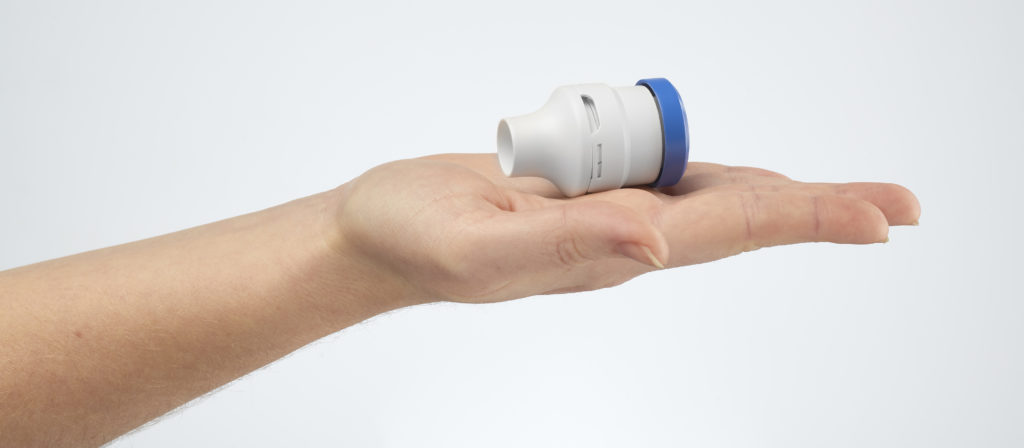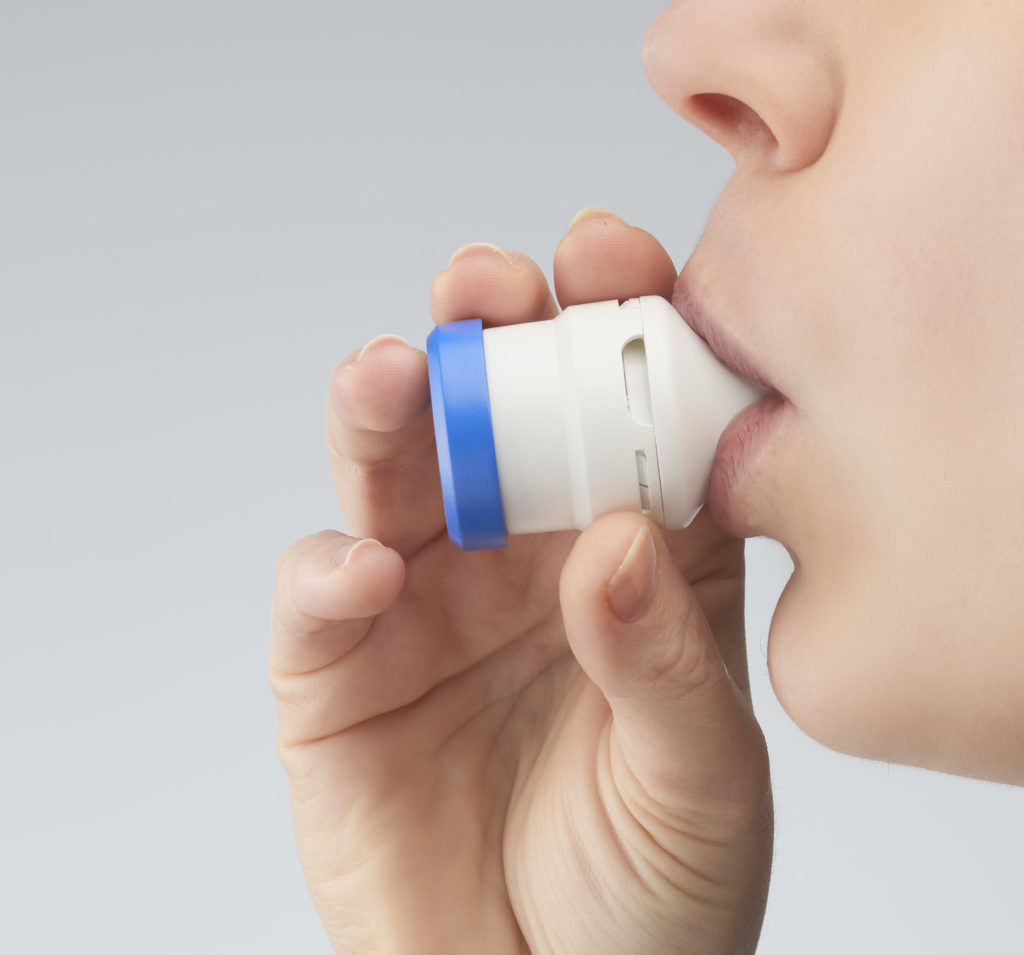 Advancing Dry Powder Inhalation
with Orbital™ Technology
Progressive high payload dosing
Our Orbital™ Dry Powder Inhaler technology releases the dry powder formulation through one or more inhalations until the full dose is delivered, which reduces the risk of coughing. The technology can reliably deliver high doses of dry powder formulations directly to the lungs.
Accurate and reproducible dosing
Orbital™ Dry Powder Inhaler systems provide accurate and reproducible dosing with flexibility in the number of inhalations per dose, to help with patient compliance. With reusable and single use applications the Orbital™ DPI devices can be fine-tuned to meet the specific needs of your dry powder inhalation product.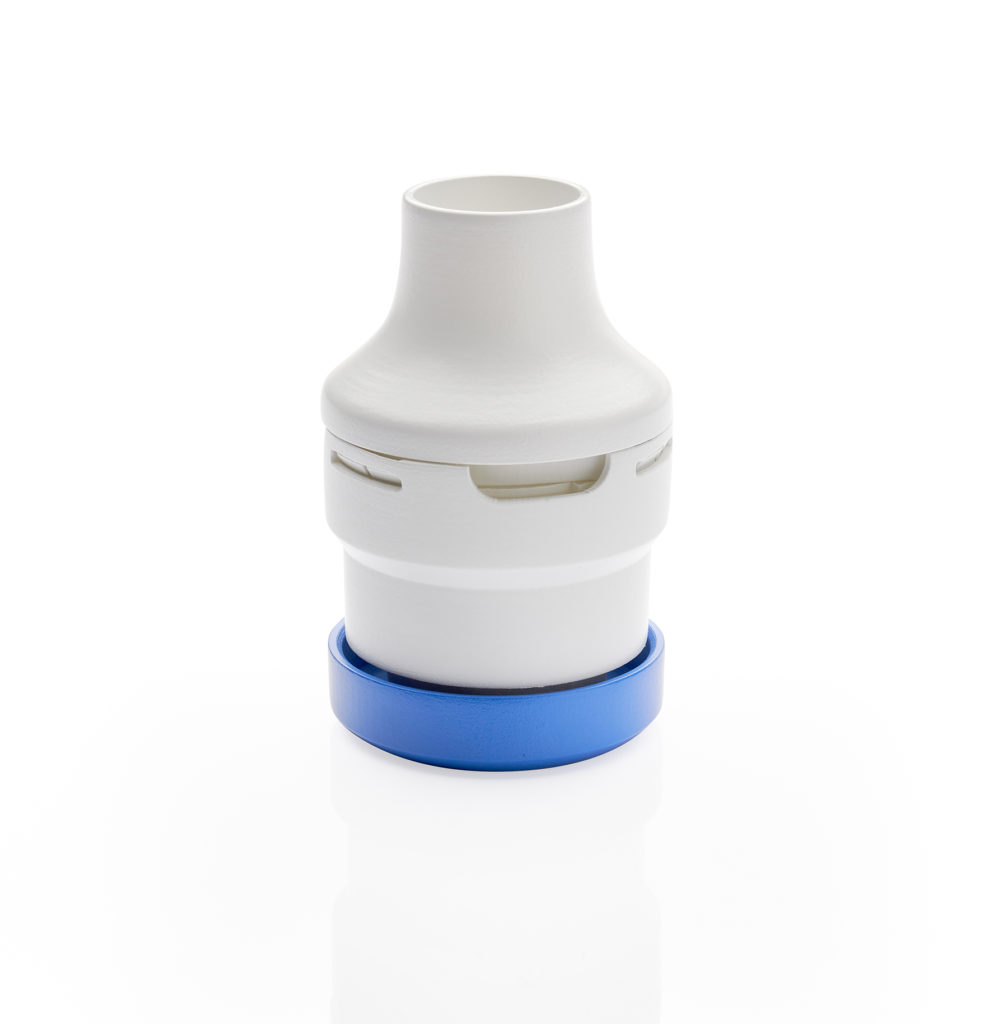 Easy for patients to use
After a single priming step, the patient simply inhales their treatment. No hand-breath coordination is needed. The innovative design allows delivery of the full dose of treatment directly to the lungs, with shorter treatment administration times than traditional capsule-based inhalers or nebulizer treatments.
The Orbital™ Dry Powder Inhaler system is easy and convenient for patients to use, and can help increase patient acceptance and compliance with their treatment.
Patent protected differentiation
The advanced design offers technical drug delivery advantages, in a hand-held, easy to use format, with brand differentiation opportunities. This leading-edge technology is protected by numerous patents, supporting long-term exclusivity.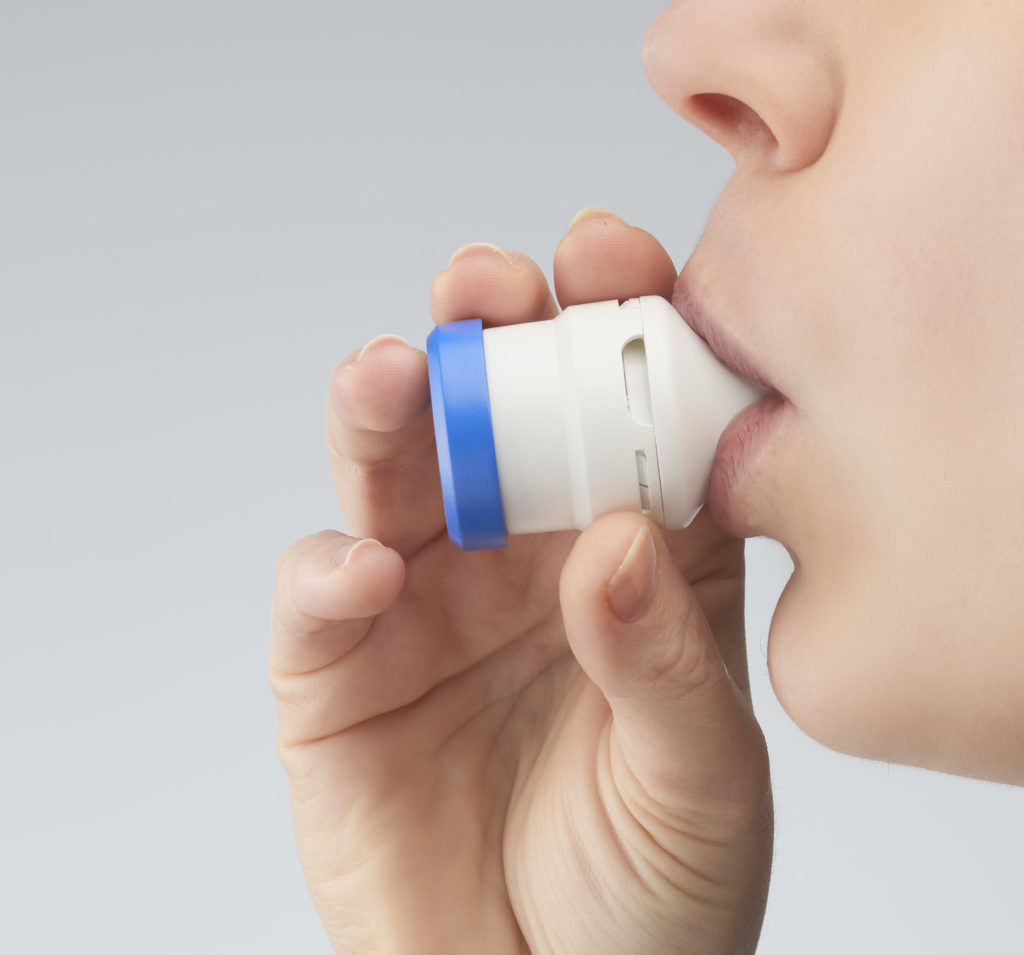 Dry Powder Inhaler (DPI) Orbital™ Advantages
Dry Powder Stability
Range of Possible Molecules
Simple, Efficient Delivery
New Inhalation Technology from an Industry Leader
Aptar Pharma Integrated Services
Connected Technologies Available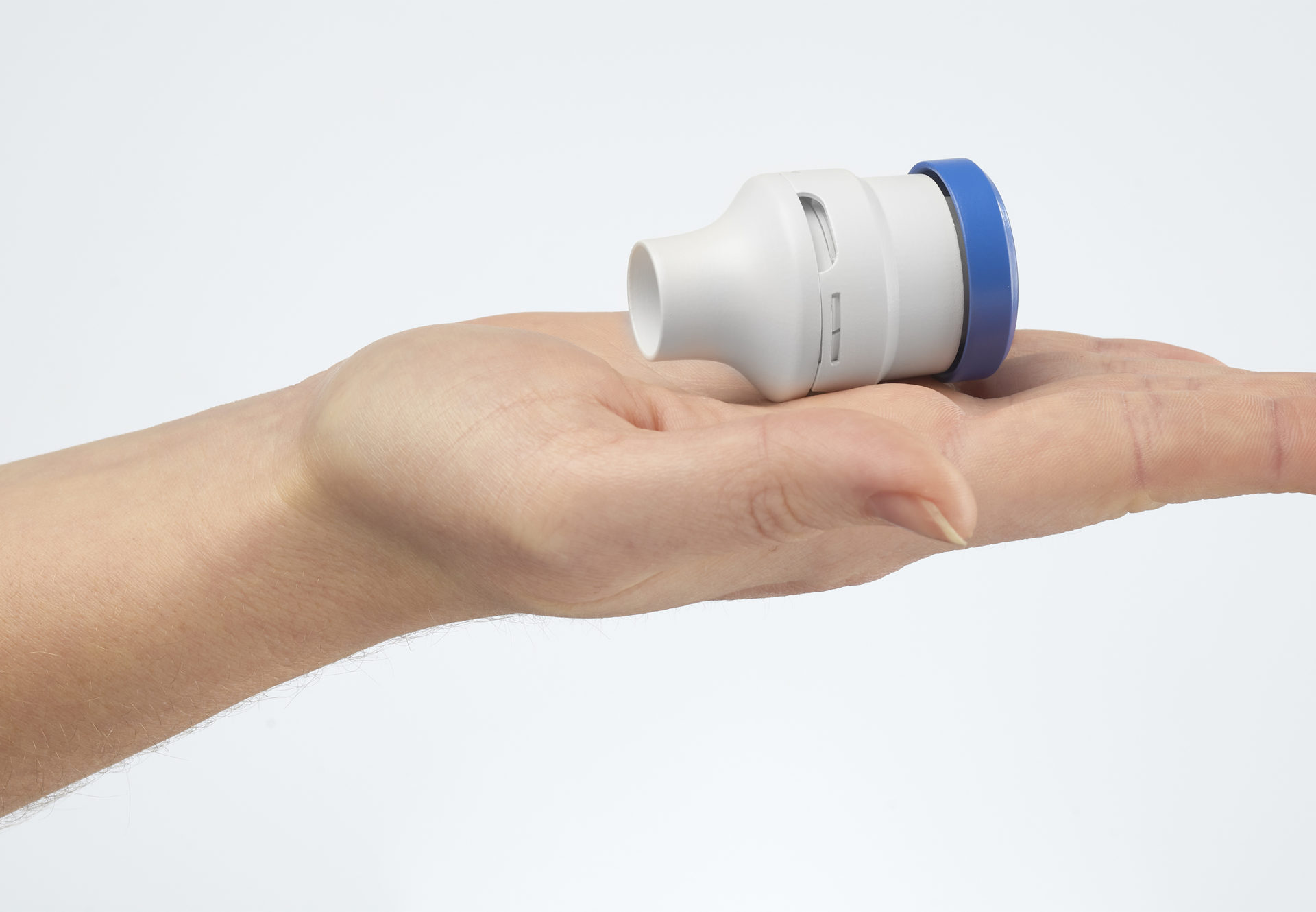 Dry powder formulation provides enhanced shelf life for APIs
The Orbital™ Dry Powder Inhaler utilizes a unique puck for holding the drug product formulation. The sealed puck provides enhanced product stability while supporting accurate and reproducible progressive drug delivery over multiple inhalations.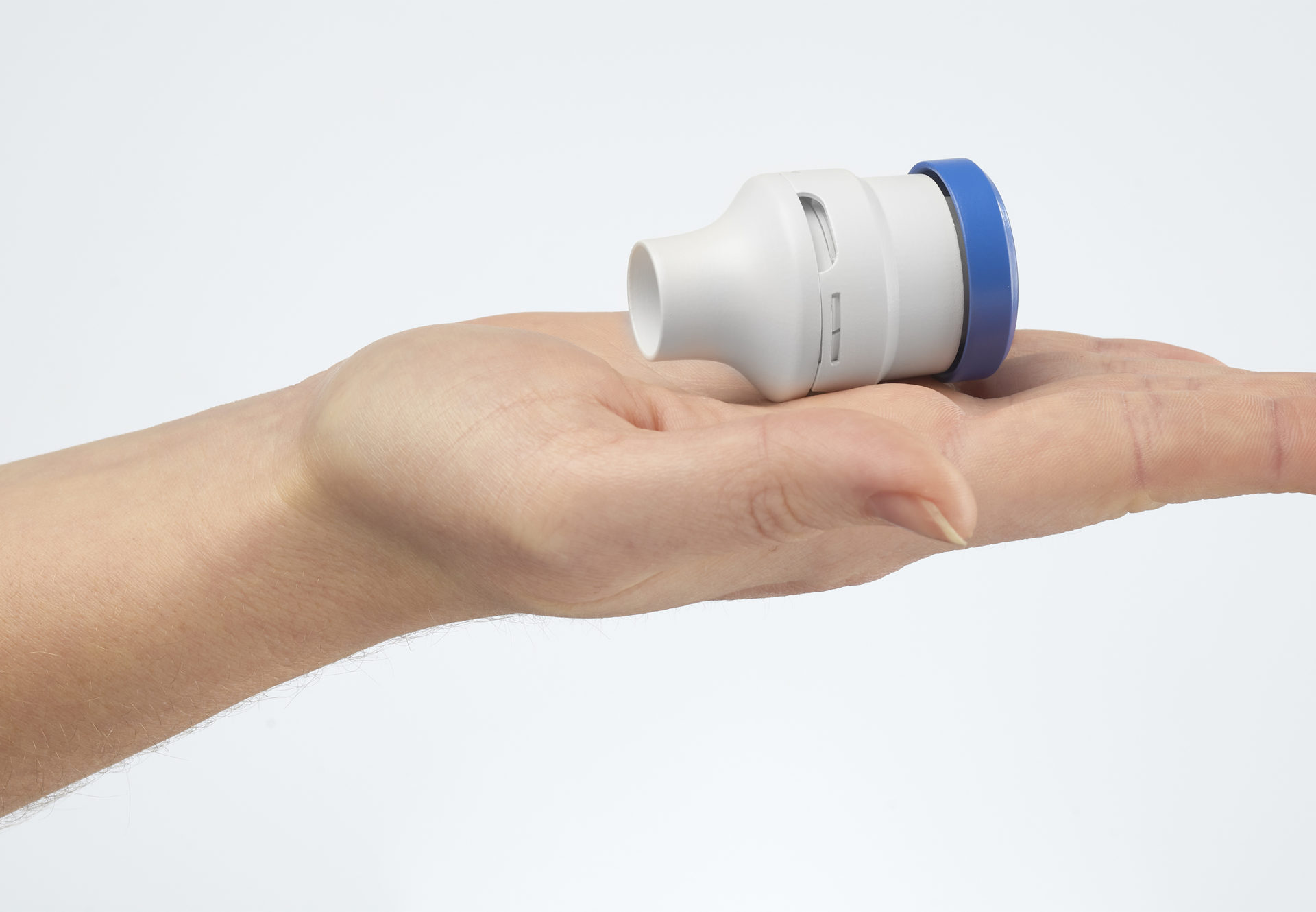 Wide range of potential API candidates
There is a wide range of Active Pharmaceutical Ingredients (APIs) that can benefit from this new Dry Powder Inhaler technology, which is otherwise restrained by the high payload. The orbital motion of the puck in the device efficiently deagglomerates and aerosolizes the powder, vastly improving the performance. Molecule stability, absorption, bioavailability, toxicity and side effect profile are factors in determining suitability for inhalation delivery.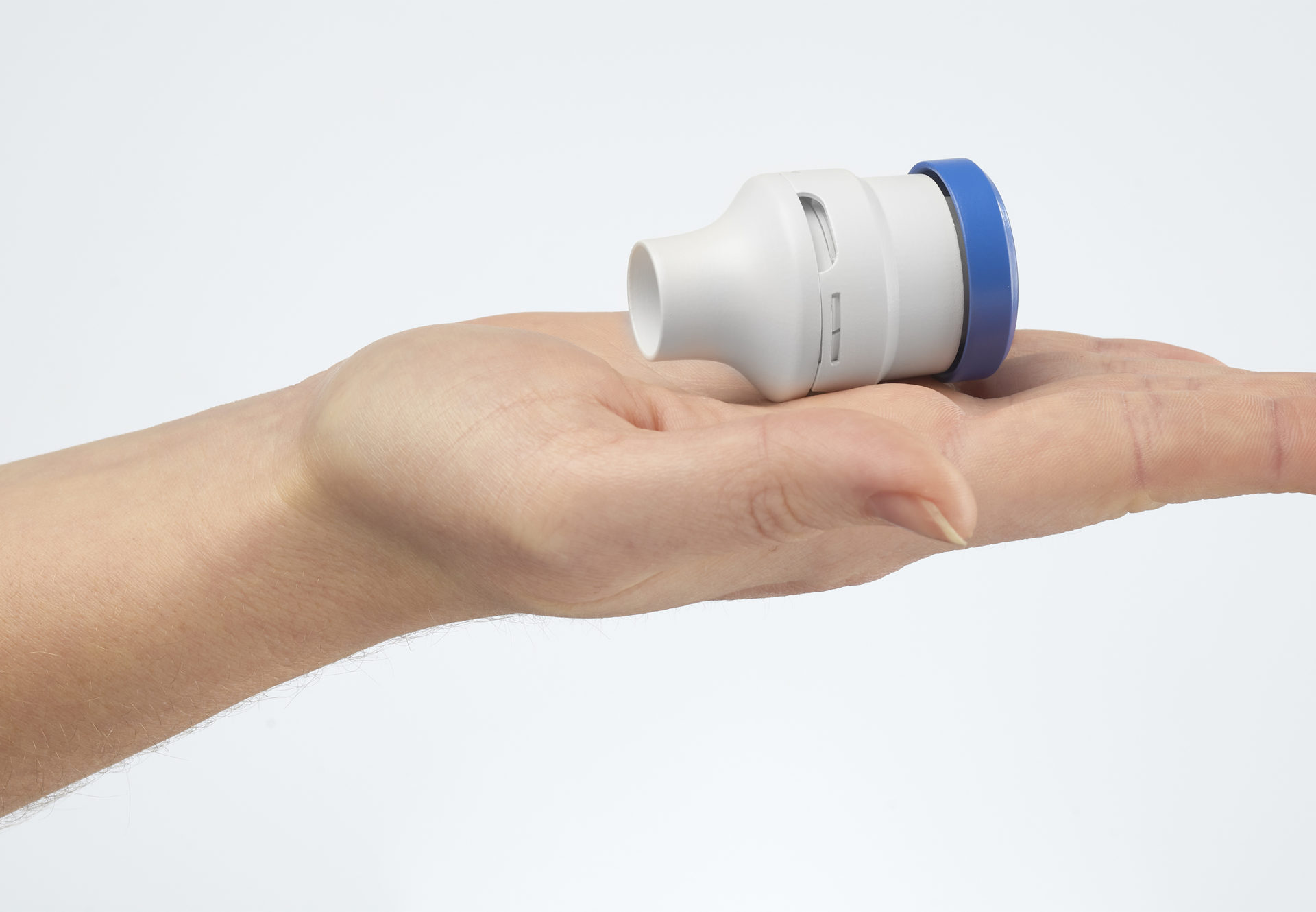 Shorter treatment administration time
Our Orbital™ Dry Powder Inhalation system offers direct delivery of the formulation to the lungs with potentially shorter treatment administration times for patients. The large volume of the puck allows higher dry payload that can be inhaled by the patient repeatedly thereby reducing administration time and handling. The targeted delivery allows for efficient absorption and possible reduction of undesirable systemic effects compared to other administration routes.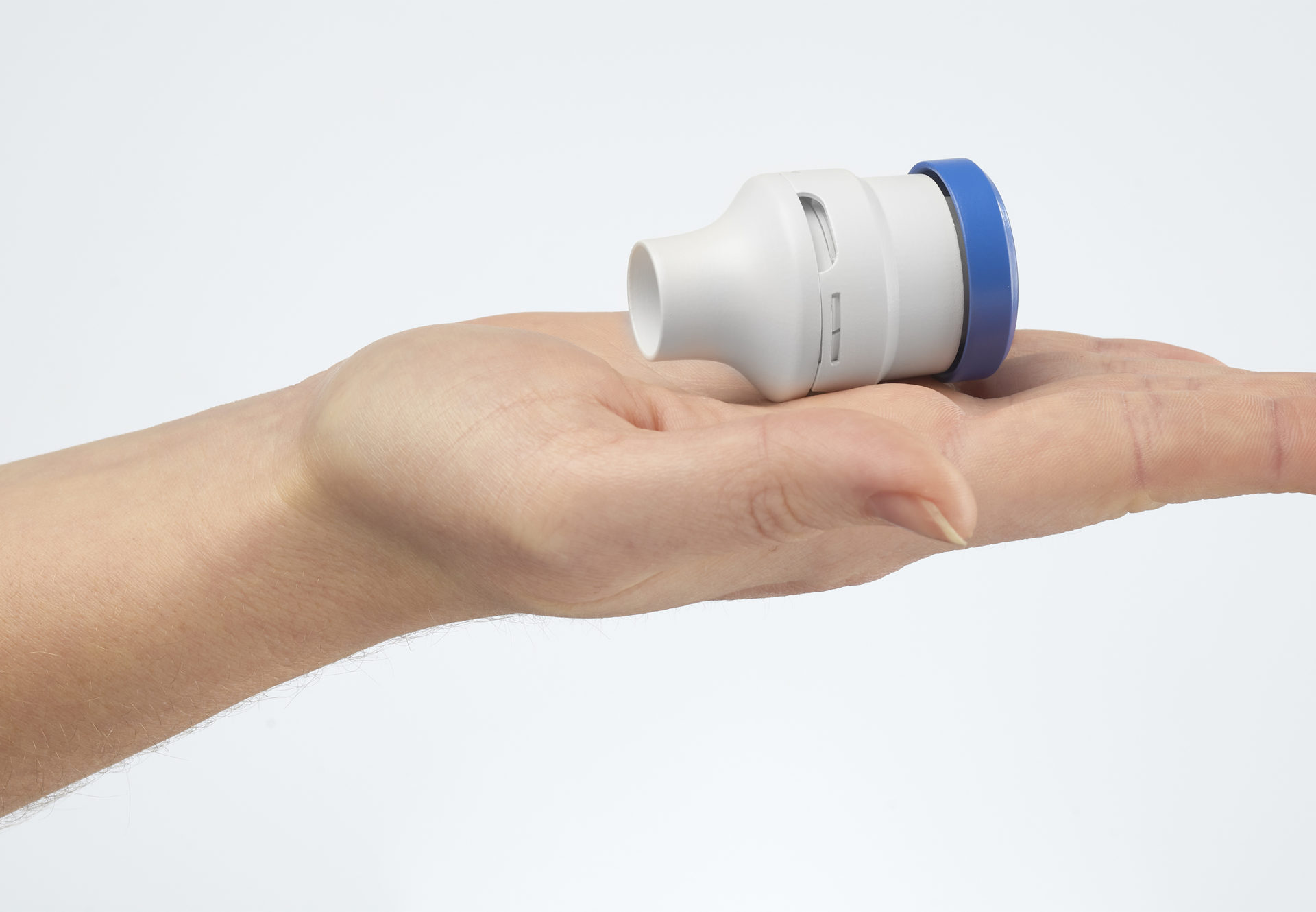 Aptar Pharma is a recognized leader in drug delivery devices
Aptar Pharma is a recognized expert in Inhalation technology with a broad range of inhalation devices and formulation and development services. We have proven experience in device design, development and manufacturing, delivering quality and safety of supply for your new drug respiratory development project.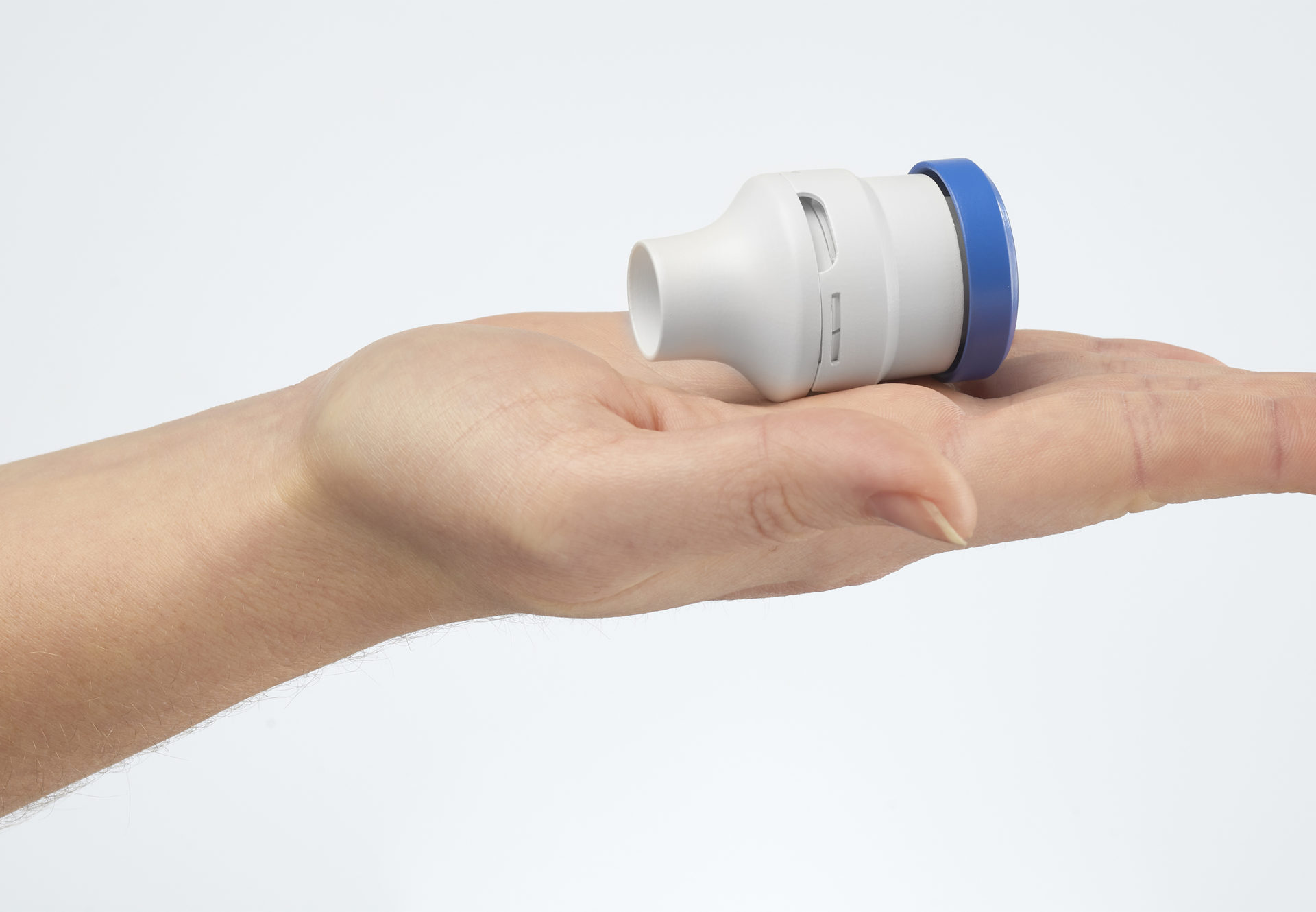 Broad range of services available along the drug development journey
With our broad range of support services, we have the experience and expertise to support you with industry leading formulation, analytical and regulatory services that help you take your inhalation product from formulation to patient.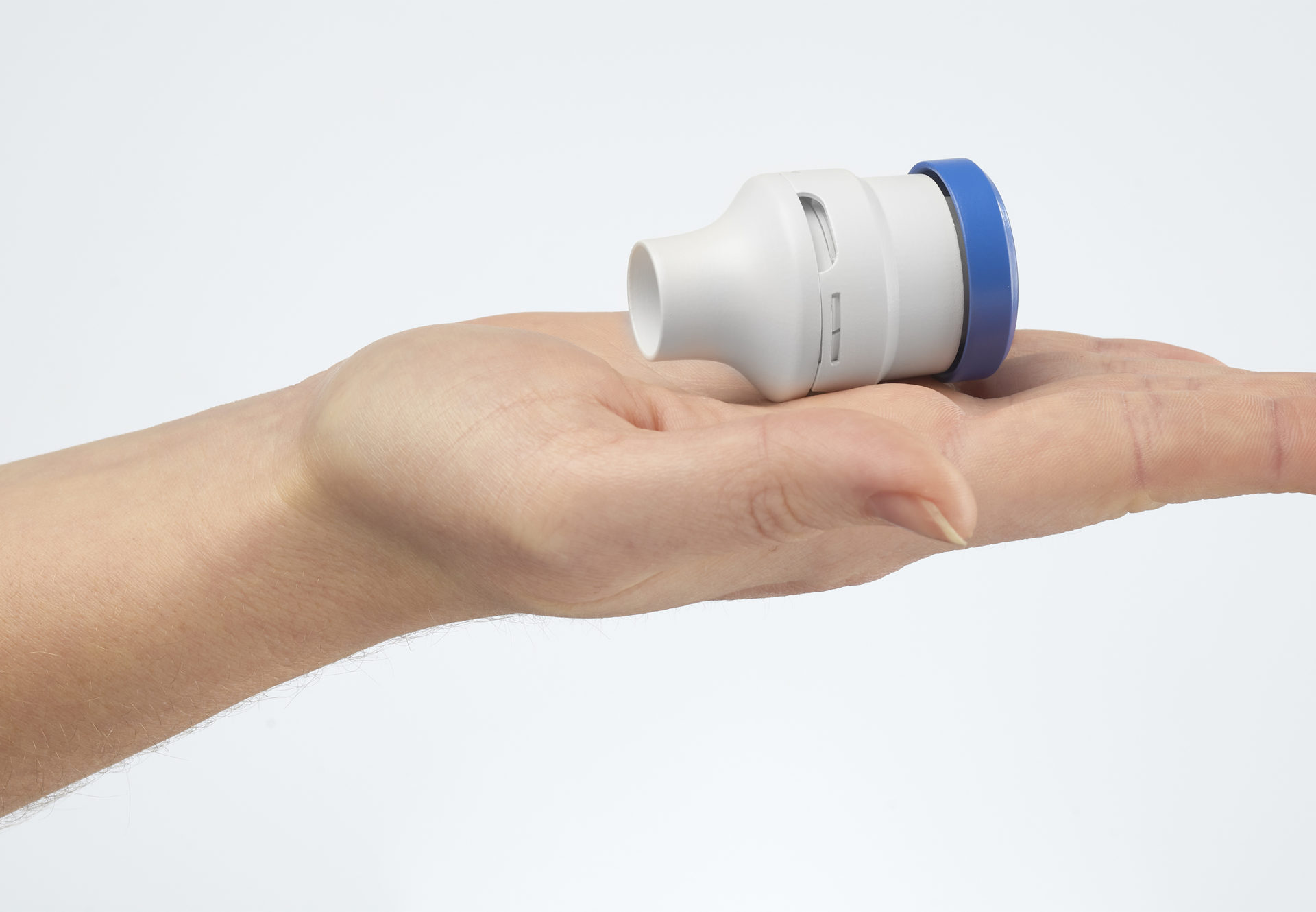 Smart devices to improve patient adherence
Customized options are available to improve the overall adherence of patients. These include, but are not limited to, the development of Digital Healthcare devices.
Our Inhalation Experts Provide Technical and Regulatory Support
Start a Project With Us
Contact Aptar Pharma today to start your drug development journey with our dry powder inhalers.
We Offer World-Leading Support Services for You at Every Stage of Your Product Development
Explore How We Serve Your Market
Requesting information on Dry Powder Inhaler (DPI) Orbital™.