Case Studies, Pharmaceutical
Case Study – PADA for Pre-Clinical Respiratory Research
Lack of availability of a solution for administering inhaled powders to animals in preclinical respiratory research impedes rapid progress. This case study describes a collaborative project between Aptar Pharma and the Unit of Pharmaceutics and Biopharmaceutics, Brussels to address this need. The resulting solution, the Powder Administration Device for Animals, or PADA, enables precise, rapid and efficient administration of a powder directly to the lungs of mice, thereby supporting the development of dry powder and metered dose inhalers. Prototypes of the product were developed and progressively refined in line with customer feedback to produce a successful commercial solution. Lightweight, convenient, and reusable the PADA is a valuable tool for preclinical respiratory research, for example for investigations of lung deposition behaviour and PK/PD studies.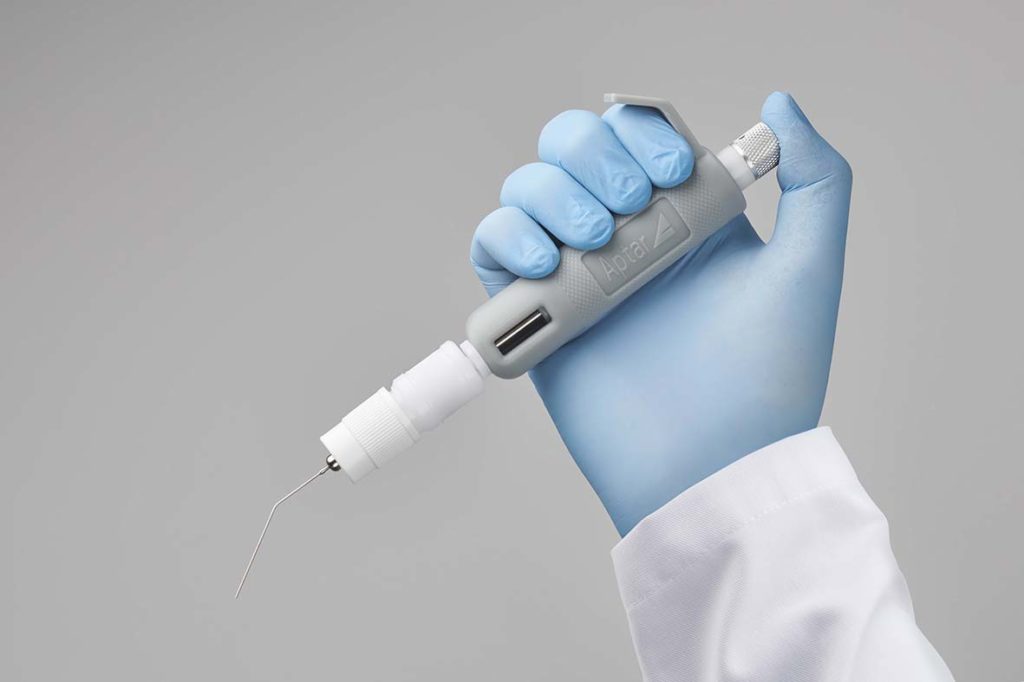 Start a Project With Us
We Thrive on Transforming Ideas into Opportunities – Let Yours be Next.
Subscribe to Email Updates
Submit your email address below and stay up to date with the latest industry insights.
Related Articles
Requesting access to Case Study – PADA for Pre-Clinical Respiratory Research.