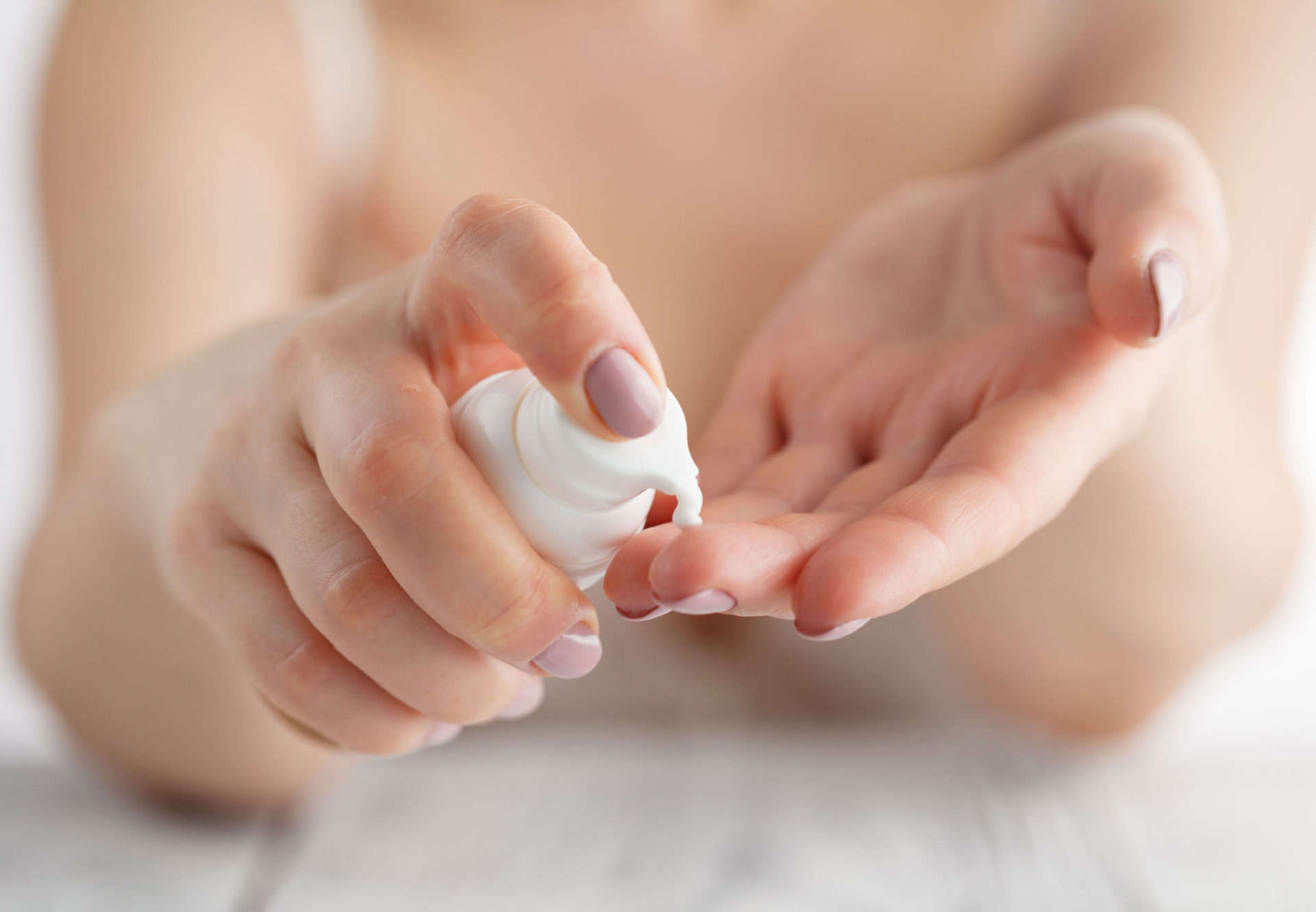 Our market-proven Airless technology platform offers safe, reliable dosing for sensitive, semi-solid dermal formulations. With the largest Airless range on the market, up-to-date with current Pharma regulations, we offer solutions for all dermal dispensing needs.
Technologies
Discover the Benefits of Airless Technology
Clean Application and Dispensing
With 360 degree dispensing capability that can be used in any position, Aptar Pharma's Airless technology ensures no dripping, clogging, drying or product contamination during storage and use.
User Experience
Pleasant to use, the high-end look and feel of our product range makes Aptar Pharma's Airless technology the solution of choice for premium brands.
Smooth, Mechanically-Activated Pump Technology
Convenient and reliable dispensing, suitable for a wide range of viscosities, our Airless technology's high evacuation rate ensures only minimal formulation waste remains upon emptying, with no user intervention needed.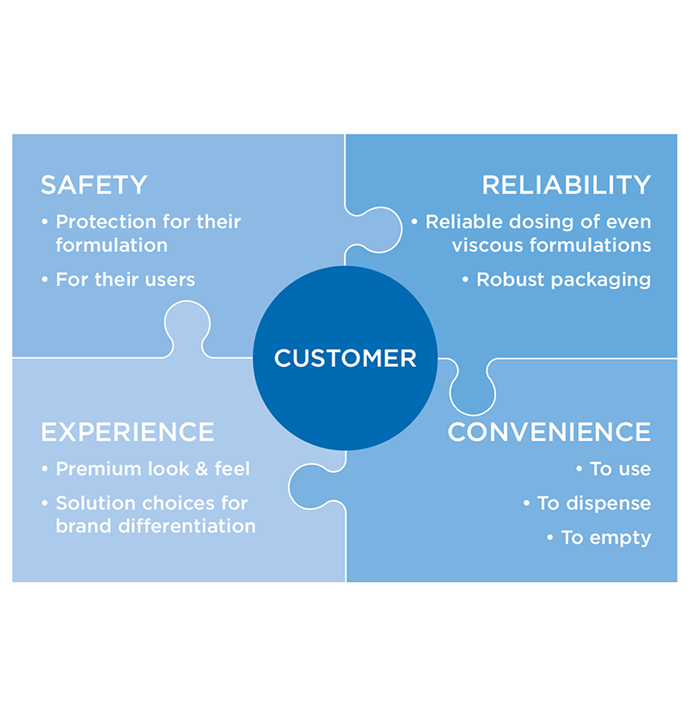 Easy-to-Fill
Easy-Filling with Aptar's piston pre-positioning service for individual fill volumes. For our Pharma customers, our Airless technology means easy top and bottom filling on existing lines.
Metal/Elastomer free product pathway
The metal and elastomer-free product pathway in our Airless technology ensures better product compatibility, preventing oxidation or discoloration of the formulation.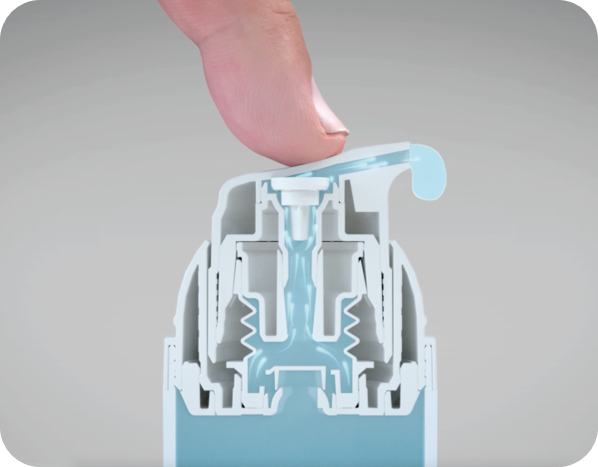 The Complete Technology Platform for Safe Semi-Solid Dispensing
Protection of Sensitive Formulations
Airless technology ensures protection from air and light to maintain the integrity, purity and longer-life of sensitive formulations during both storage and use.
Safety During Storage and Use
Our innovative Child-Resistant, Senior-Friendly (CRSF) technology solutions provide safety during use and help prevent accidental access during storage.
Reliable Dosing and Robust Packaging
Airless offers precise, reproducible dosing of viscous formulations, combined with robust, stable packaging you can count on.
Convenient, Easy to Use and Empty
Our Airless Dispensing Systems are easy-to-use, offer 360° dispensing technology and enable clean, no-mess application with little waste, due to a high evacuation rate. We offer convenient, on-the-go sizing solutions for your product range needs.
Built Around our Customer Needs
Aptar Pharma offers comprehensive service and project support including compatibility and functionality testing, dedicated technical and filling support, regulatory expertise, marketing samples and mock-ups from stability testing to commercial supplies.
We Have a Broad Range of Value Added Services to Accelerate and Derisk Your Drug Product Development.
Recently Published Resources
Growing Confidence in Airless Dispensing
Webinars, Pharmaceutical, Innovation & Insights, Device Innovations, Market Insights, Product Solutions
Read More
Start a Project With Us
We Thrive on Transforming Ideas into Opportunities – Let Yours be Next.