Integrated Nasal Device and Development Services

Aptar Pharma is a market leader with a wide range of nasal drug delivery devices. But how do you bring a new nasal drug device combination product to market? Aptar Pharma knows.
We don't just make some of the most advanced and proven nasal drug delivery devices on the market, but we also offer comprehensive nasal device development services that help our customers get to market faster. These services include specialized analytical, regulatory, and human factors support that can derisk and accelerate your nasal drug development project all the way to commercialization and beyond.
Nasal Drug Delivery
Nasal Drug Delivery
Nasal Drug Delivery
Nasal Drug Delivery
Nasal Drug Delivery
Inhalation Drug Delivery
Inhalation Drug Delivery
Inhalation Drug Delivery
Integrated Nasal Device and Development Services
Aptar Pharma combines advanced device design
with specialized support services and expertise needed to advance your nasal drug products:
Development
Starting with API characterization and formulation development, our full range of development services allow us to offer a holistic approach for the development of nasal drug delivery devices. From the earliest stages of development, we work with you to support your device selection and guide you through the functional and branding options as well as offering in house formulation development services, to create nasal formulations optimized for the targeted indication and the selected device.
Analytical
Nasal drug delivery devices require precise and specialized forms of analytical testing. Our experts can utilize our unique nasal test methods, PK predictive in-silico modelling including our in-vitro Nasal CAST modelling, or perform analytical method development and validation services to make your testing easier.
Clinical Trial Support
We offer cGMP device supply for clinical trials along with patient centered clinical site activation services. Our partner network of cGMP CDMOs can produce the required custom product supplies suitable for clinical studies. (both clinical trial material and finished dosage forms)
Human Factors
Our human factor testing, including both formative and validation studies, helps us to optimize the final device selection and develop patient friendly use instructions. Our Human factors services can demonstrate use of the selected device in realistic situations and determines the likelihood of user error or difficulty of use. In addition, we can help develop your packaging and IFU to assist in optimizing the patient's experience.
Regulatory Support
We provide data and regulatory support packages for customers as they file their submissions. Our track record of success includes numerous market references for a broad range of indications, include nasal drug delivery products for emergency use.
Patient Onboarding
We help customers onboard patients for clinical trials or commercial use with training devices and information you need to help patients use the devices correctly and effectively.
Device Supply
Aptar Pharma's global network can supply you with nasal drug delivery devices at virtually any scale. We can also offer smart patient monitoring solutions with many of our platforms from our Digital Health division.
Aptar Pharma Integrated Device and Development Services
Development Services
As nasal spray products are drug device combinations, we develop customer products with the device and formulation in mind. We work with customers to help them develop a product formulation for the right nasal device for the intended application and therapeutic area. Aptar Pharma offers its extensive range of nasal drug delivery technologies with custom or modified options. Device options can be for functional formulation delivery reasons or for marketing differentiation.
Our team at Nanopharm, an Aptar Pharma company, can develop custom formulations optimized for use in the selected devices. With unrivalled knowledge of our device capabilities, combined with our nasal drug delivery formulation expertise, Aptar Pharma can effectively and efficiently develop robust and compliant nasal formulations that meet your drug-device combination product's requirements. All this support can be provided with data generated from specialized analytical testing, and computational pharmaceutics capabilities of Nanopharm including nasal cavity in-vivo models.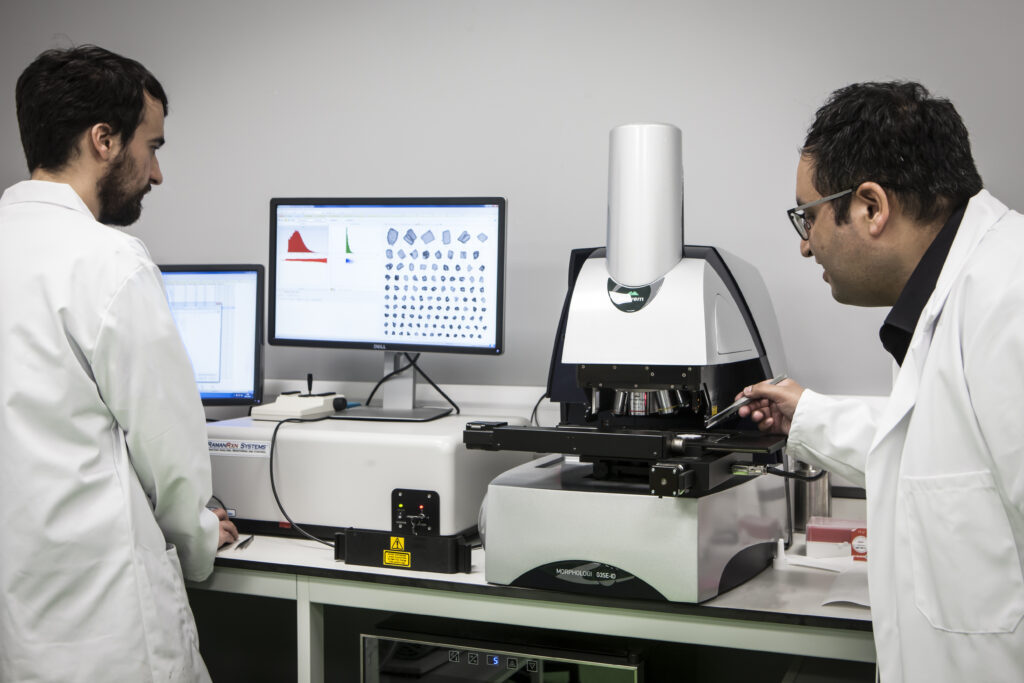 Analytical Services
Nasal drug products can require unique and specialized testing to fully characterize nasal drug delivery products. Aptar Pharma, combined with Nanopharm, offer specialized analytical capabilities to cover the full range of analytical services required. Our Nanopharm team offers formulation development services for nasal spray liquids or powders. They also offer leading edge computational pharmaceutics capabilities to understand critical parameters like regional deposition, permeation rates, absorption kinetics and nasal drug delivery targeting.
With a unique 3D nasal cavity in-vitro modelling system, Aptar Pharma can consistently measure and quantify drug deposition in discrete regions in the nasal cavity.  We also offer unique and specialized techniques for alternative bioequivalence (MDRS).  Aptar Pharma's analytical service teams, can develop and validate cGMP test methods, run routine analytical testing for clinical and commercial batch release, as well as generate data forming part of the regulatory submission (ie In-vitro Bioequivalence (IVBE), Chemistry, Manufacturing and Controls (CMC), and drug product characterization (DPC) as per regulatory guidelines. Aptar Pharma services have one of the most comprehensive analytical testing capabilities for nasal products found anywhere.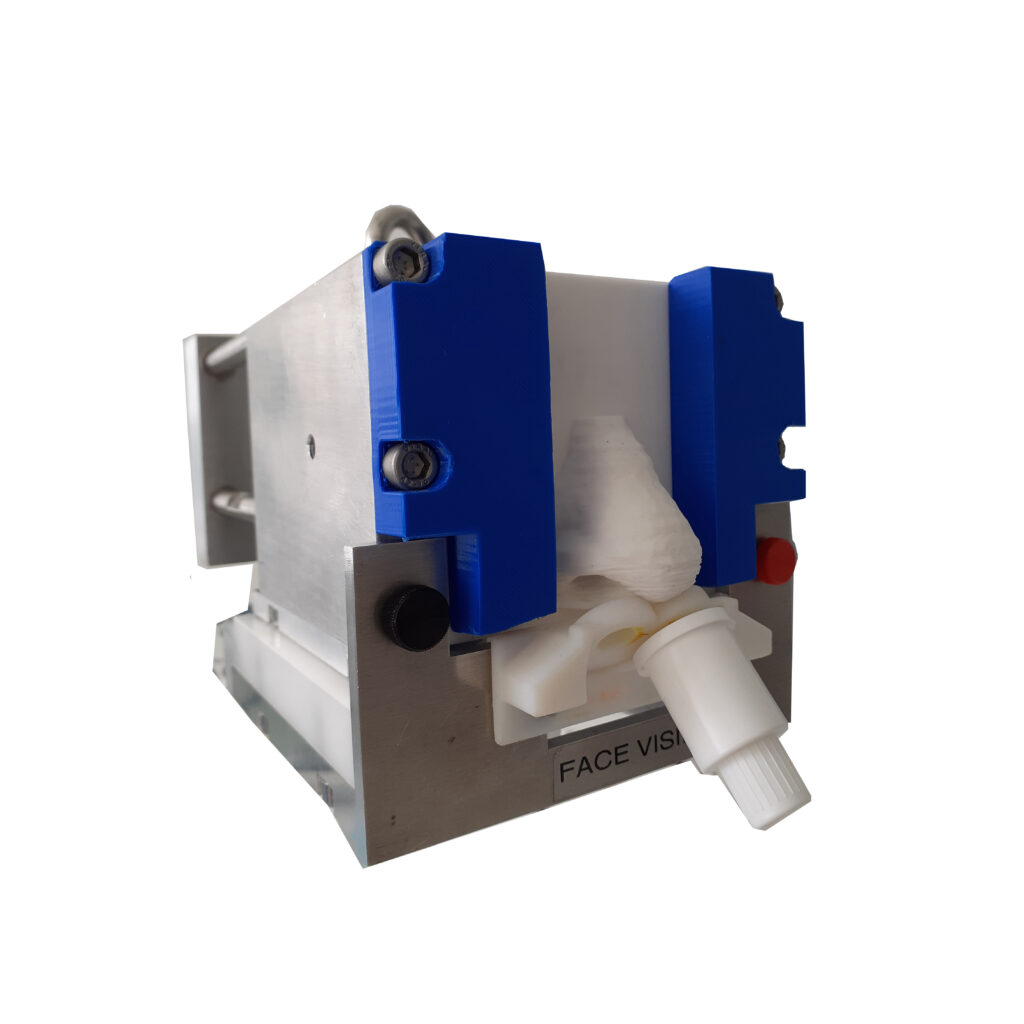 Clinical Trials Support
When a nasal spray product is being developed, our customers rely on us for cGMP production of nasal drug delivery technologies, representative of the commercial device, to support their clinical trials. Our network of partnered CDMOs can be utilized to manufacture the drug device combination product in cGMP facilities that meet regulatory requirements.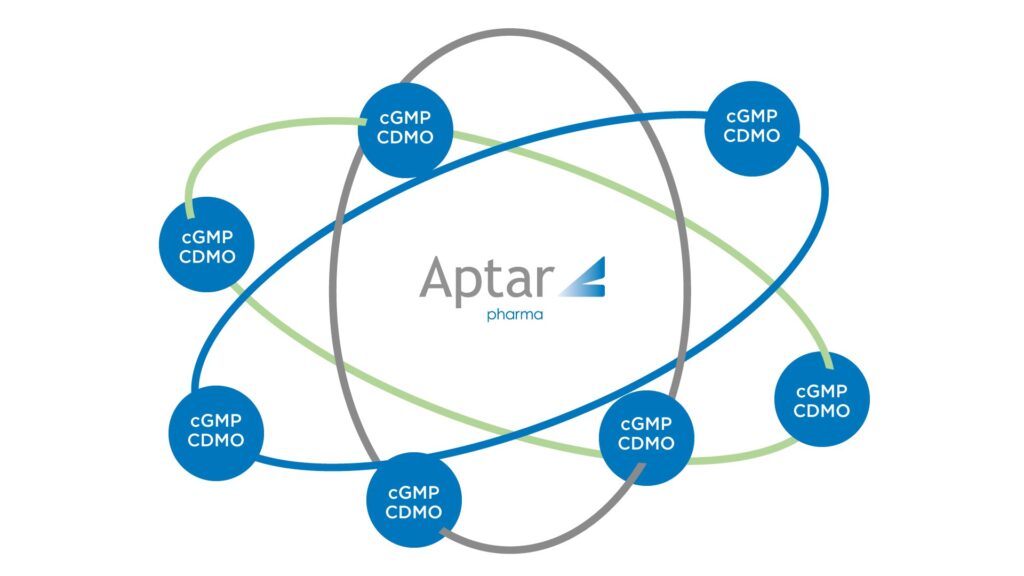 Human Factor Testing & Services
Aptar Pharma's Noble group provides Human Factors testing and services (HF+) to help customers to evaluate the overall usability, and patient preferences of self-administered drugs delivered with a nasal device. We do this by performing formative and validation studies with patients to U.S. FDA and EMEA guidelines, extending to regulatory strategy and submission support.
Noble can also perform market studies for training and onboarding tactics supporting stakeholder needs and market expectations. As customer's progress to commercial scale-up, Noble is there developing custom training devices, literature, and training to make your new nasal product a success as you enter the market and post launch.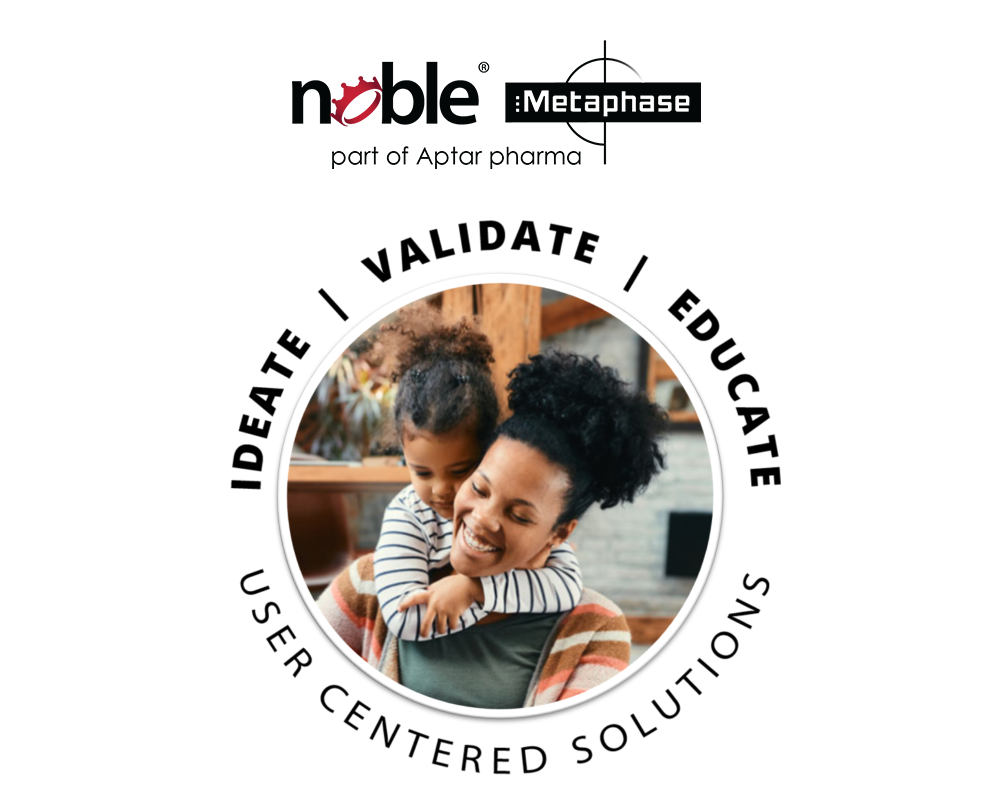 Regulatory Support
Aptar Pharma brings over 70 years of experience to every customer project. Globally, Aptar Pharma has worked with over 1,500 customers, on over 900 marketed drug products including 800 approved prescription drugs all using Aptar Pharma's technology systems. With over 280 market references for nasal device products, we have the proven ability to advance and launch products in this specialty area.
This level of success has also generated a great deal of specialized regulatory knowledge within our organization and is shared with our customers. You have access to Aptar Pharma's quality, design and regulatory support teams with decades of experience in advancing customer nasal products to commercialization. Drug Device combination regulations continue to evolve, and more requirements and guidance is expected in the near future. Our experts can offer regulatory support packages and direct one-on-one specialist support to guide customers through the complex regulatory process to address Drug-Device Combination, Human Factor, Reliability and Post Market Surveillance requirements. Aptar Pharma's experience makes us an ideal partner for your nasal drug delivery products.
Patient Onboarding Services
When patients start using Aptar Pharma's devices in clinical trials or after they are commercialized, our customers look to Noble (an Aptar Pharma company) for onboarding support. The team at Noble develops optimized onboarding tactics and best-in-class training programs through market studies to ensure all stakeholder and market expectations are met. Through primary stakeholder research, critical parameters of onboarding programs are identified and optimized. Onboarding is supported with appropriate training devices, literature and materials, helping patients to use the devices correctly and effectively.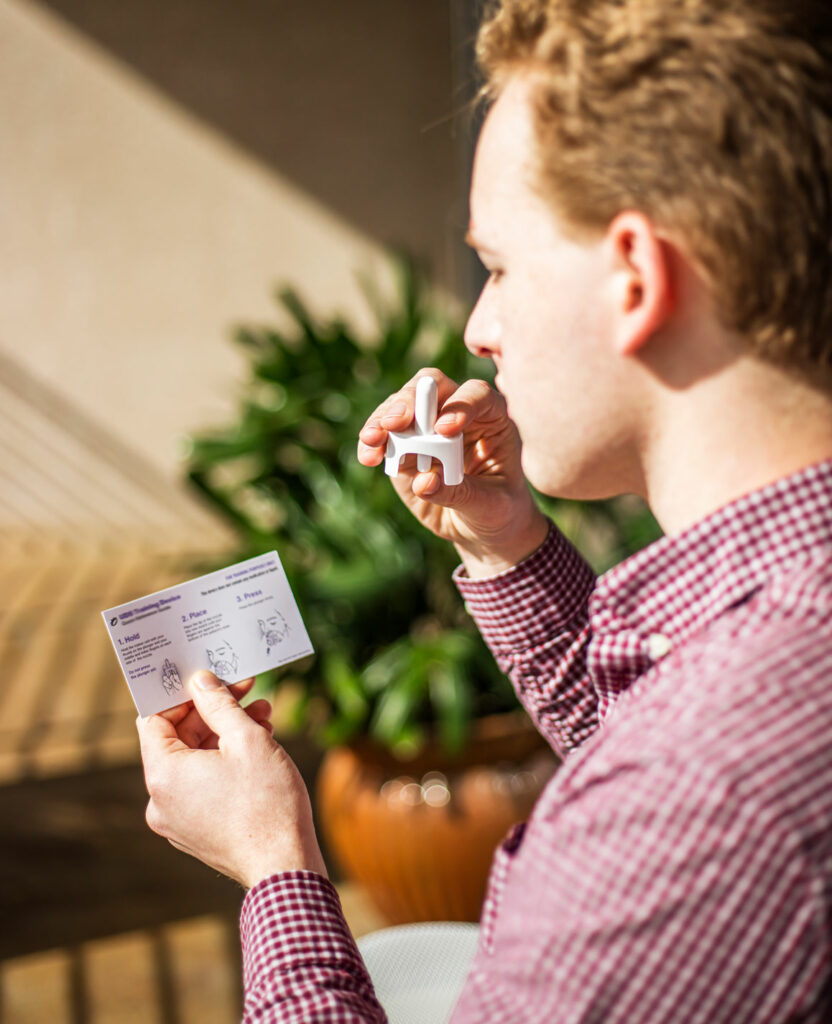 Device Supply
Aptar Pharma operates a global network of manufacturing facilities that can produce our nasal drug delivery systems, scaled to every need, whether it be clinical or commercial. Furthermore, our Digital Health offering can seamlessly add digital connectivity, data and automation features to many of our devices. With a global distribution network and offices in many countries, Aptar Pharma can supply its advanced nasal devices anywhere in the world. Security of supply combined with unparalleled support to advance customer products through the complexities of drug device combination product regulations makes Aptar Pharma a clear leader in nasal drug delivery device manufacturing and supply.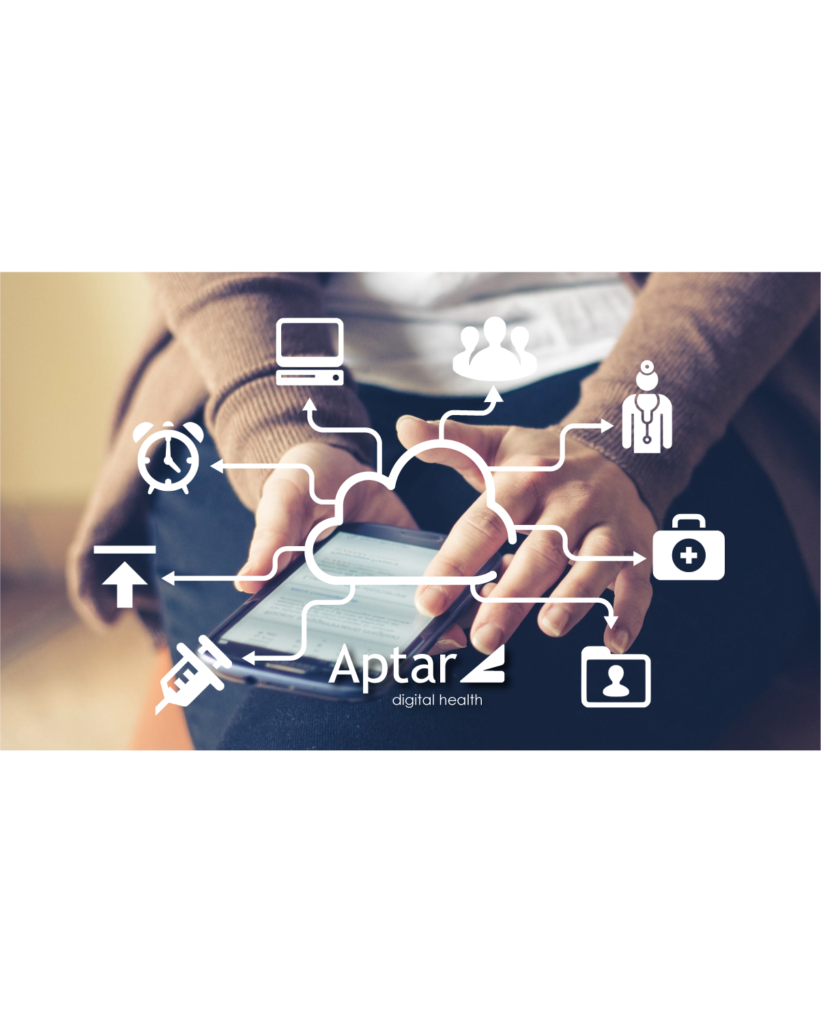 Aptar Pharma – Integrated Nasal Device & Development Services
Aptar Pharma has developed an integrated service offering to support the development of new nasal drug delivery products around their extensive range of nasal drug delivery devices. As the product owner, you just need to start with an idea. The next great nasal spray product.
Once you've discovered and made your molecule, Aptar Pharma is well positioned to support you through the rest of the process so you can focus on your core capabilities. Advancing your product through clinical trials, seeking approval, and commercializing it, so it can reach the patients that need it most. And as your proven partner in nasal development, Aptar Pharma's integrated nasal device and development services make achieving your goals a whole lot simpler.