Nasal Cast
Device AERONOSE®

As a leader in nasal spray technologies, Aptar Pharma has developed specialized tools that support the development of nasal devices and their formulations. One such example is Aeronose® nasal cast, co-developed and co-owned by Aptar Pharma, Diffusion Technique Française and the French University of Tours.
This in-vitro advanced nasal spray development tool is used by Aptar Pharma's team of nasal spray experts to support the development of targeted nasal spray applications, including nose to brain or olfactory-targeted drug delivery.
This nasal cast tool is unique. It was developed due to the need for detailed information about spray deposition patterns over different areas of the nasal cavity and provide the consistency of data lacking with other nasal cast models. This allows us to provide optimized formulations and product development services for targeted nasal spray products.
Nasal Drug Delivery
Nasal Drug Delivery
Nasal Drug Delivery
Nasal Drug Delivery
Nasal Drug Delivery
Inhalation Drug Delivery
Inhalation Drug Delivery
Inhalation Drug Delivery
Leaders in Nasal Spray Devices
and Know How
Aptar Pharma is a leader in nasal drug delivery. We design and manufacture the most advanced nasal spray devices, and we provide specialist support services, such as device selection, formulation development, and analytical services needed by our customers to create viable nasal spray products.
Before nasal casts, it wasn't possible to model and show a 3D representation of the human nasal cavity that provided comprehensive and consistent data. So Aptar Pharma's dedicated scientists, teamed up with the University of Tours (France) and Diffusion Technique Française (France) to develop a sophisticated 3D nasal cavity modelling system, that supports meaningful in-vitro studies to be performed for targeted nasal spray products. It also allows Aptar Pharma to efficiently pair its nasal spray devices with optimized formulations for targeted nasal delivery.
Nasal cavity coverage
The nasal cast in-vitro model includes representation of most of the potentially impacted areas of interest within the nasal cavity. This includes the nose, nasal valve, floor of nasal cavity, turbinates, ethmoids, rhinopharynx and lung fractions. This allows for a complete model and representative data to be generated.
Allows visualization of drug deposition
Our in-vitro nasal model generates visualizable data for each of the represented areas of interest. This allows the scientists to visualize the spray deposition pattern within the nasal cavity which can help to determine optimal spray patterns for the desired targeted delivery. By including separable regions of interest in the model, scientists are able to visualize spray deposition on each nasal cavity segment.
Quantification of dose by area in the nose
Nasal cast can generate quantifiable data on how much of a drug dose reaches each area in the nasal cavity in-vitro model. For example, the block of interest for olfactory targeting applications is measured in block 3 and block 4 of the model.  The nasal cast model is designed to physically separate each block or section of the nasal cavity and quantitate deposition to each with different devices and formulations.
Correlates to in-vivo testing
Not only can nasal cast provide visualizable and measurable data by Region of Interest (ROI), but the results can also be correlated to in-vivo nasal spray studies conducted with human male study subjects. This provides an efficient way to develop formulations paired with devices that deliver the desired drug delivery results that can be confirmed in human subjects.
Expert scientists with nasal drug delivery know how
Our expert nasal delivery scientists are dedicated to improving the development of nasal spray devices and nasal drug delivery. It's what we do. That's why we develop unique and specialized tools, like nasal cast, that allow our scientists to develop robust nasal device-formulation combinations that support customer needs. Our history of success with liquid nasal sprays and nasal powder devices demonstrates that Aptar Pharma is the nasal delivery specialists who truly knows the nose.
Our Nasal Cast in-vitro
Modelling Technology
Advancing deposition data
In-vitro nasal cast services allow for relatively inexpensive and rapid investigations of formulation and device design.
Although not a regulatory requirement, nasal deposition data may assist with the justification for further product development. That's before you transition to costly and time-consuming human in-vivo studies. Having detailed in-vitro nasal deposition data for each specific region of the nasal cavity may lead to improved local, systemic, CNS and targeted olfactory drug delivery.
Using nasal cavity models to study locally acting nasal sprays can also demonstrate differences in nasal drug deposition which is critical for the efficient development of new nasal spray products.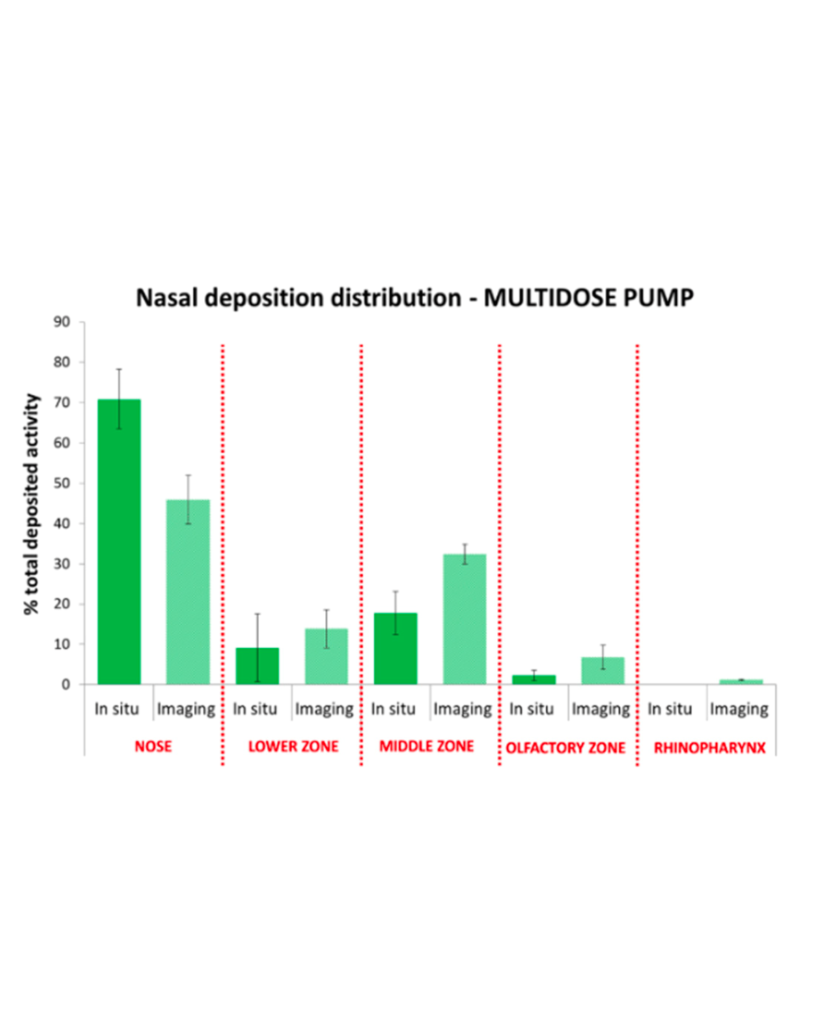 Realistic 3D printed models of the nose
Recently developed 3D printed models provide opportunities for more realistic and complex nasal cavity models. Having the ability to section and dissemble the models into the relevant Regions of Interest (ROI) allow for more specific analysis.
These ROI may include areas such as nostrils, vestibule, turbinates, the olfactory region and nasopharynx. The regions at the back of the nasal cavity, beyond the nasopharynx, may allow for detection of small inhalable particles, <10um, that may pass to the lungs. This is useful as it provides some estimation of potential passage of drug product to the lungs even when not the intended destination.
Additional steps to make the models more realistic can include the addition of artificial mucus or coatings to replicate the natural mucus layer, and scientists can then better simulate the actual entrapment of droplets or particles in different parts of the nasal cavity.
Nasal cast range of applications
Nasal cast models can help to determine the optimal device and formulation delivery approach for specific products. A nasal cast model could demonstrate that a powder nasal spray may demonstrate much higher deposition in the targeted turbinates region than say a multi-dose liquid nasal spray device.
This data can be used to support further development with the right device for the intended purpose, before switching to human studies.  Nasal cast modelling can also be used to identify differences between adult and pediatric nasal cavity models, which can be critical for applications such as nasal vaccines.
As the target for many nasal vaccines is the Nasal Associated Lymph Tissue (NALT) located in the nasopharynx, having a model that can be dismantled and can measure deposition in this region can be helpful to developing nasal vaccines for different age groups.
Accelerate Nasal Spray Drug Development
with Aptar Pharma's Nasal Cast Aeronose®.
Aptar Pharma Nasal Cast Aeronose® Modelling Services
Aptar Pharma can help you develop and optimize nasal spray drugs using our specialized nasal cast 3D nasal cavity modelling services.
Learn more about Aptar Pharma Expertise
in Nasal Drug Delivery
This Might Also Be of Interest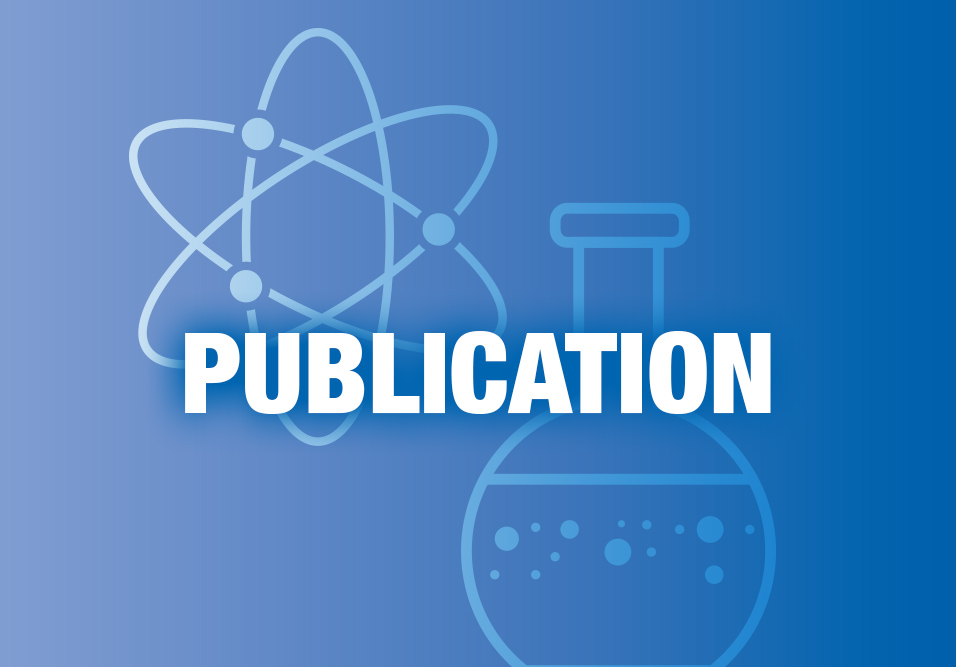 Spray Dried Formulations for Nasal Applications – Challenges and Opportunities in F...
Publications, Pharmaceutical, Device Innovations, Product Solutions
Read More